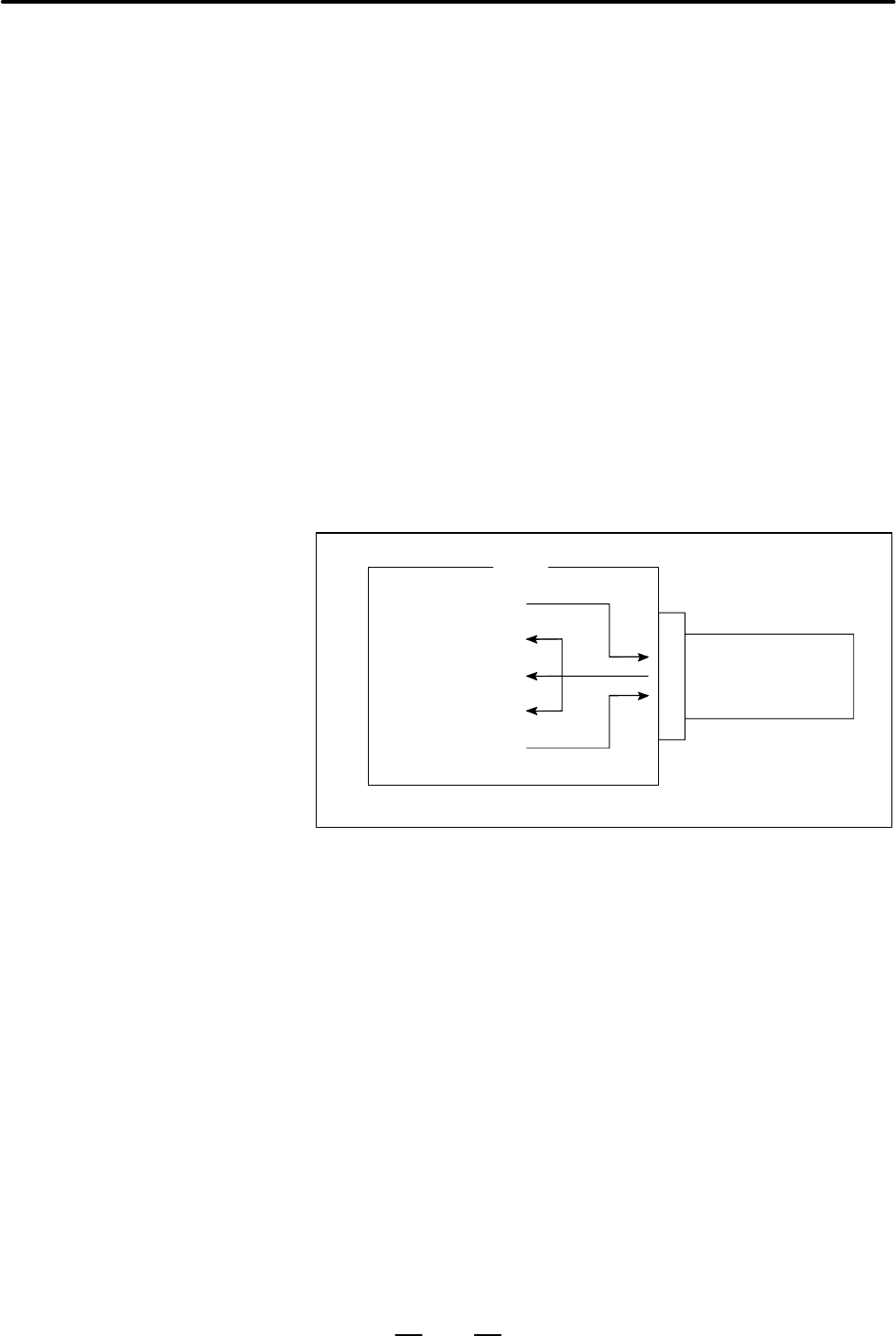 OPERATION
8. DATA INPUT/OUTPUT
532
By setting the I/O channel (parameter No. 20) to 4, files on a memory card
can be referenced, and different types of data such as part programs,
parameters, and offset data on a memory card can be input and output in
text file format.
The major functions are listed below.
⋅
Displaying a directory of stored files
The files stored on a memory card can be displayed on the directory
screen.
A search is made for a file on a memory card and, if found, it is
displayed on the directory screen.
Text
–
format files can be read from a memory card.
Data such as part programs can be stored to a memory card in text file
format.
A file can be selected and deleted from a memory card.
CNC
Writing a file
Reading a file
Displaying a directory
Searching for a file
Deleting a file
Memory card
8.12
DATA INPUT/OUTPUT
USING A MEMORY
CARD