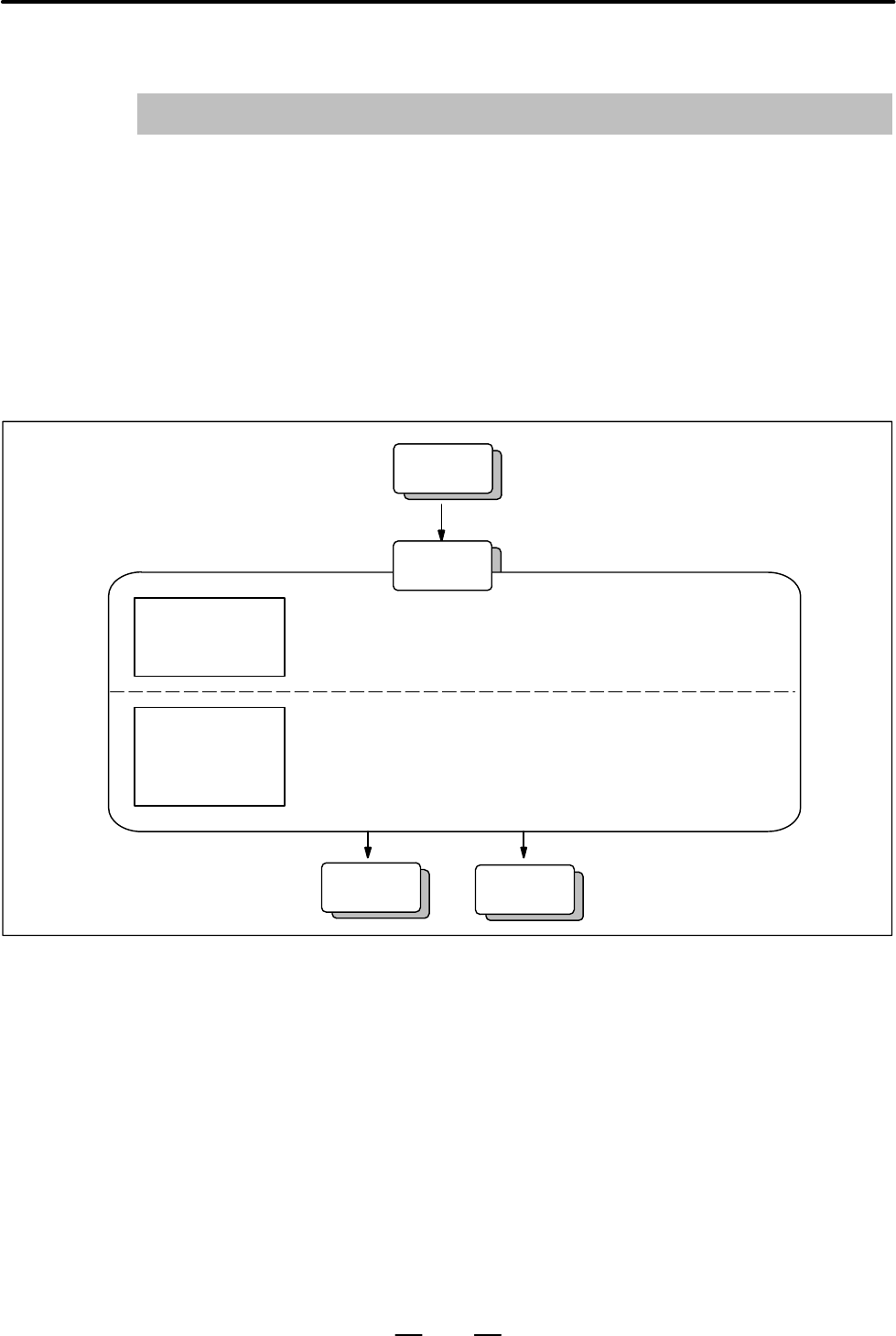 OPERATION
9. EDITING PROGRAMS
544
9
EDITING PROGRAMS
This chapter describes how to edit programs registered in the CNC.
Editing includes the insertion, modification, deletion, and replacement of
words. Editing also includes deletion of the entire program and automatic
insertion of sequence numbers. The extended part program editing
function can copy, move, and merge programs. This chapter also
describes program number search, sequence number search, word search,
and address search, which are performed before editing the program.
1) Program number search: See Section 9.3.
2) Sequence number search: See Section 9.4.
3) Word search: See Section 9.1.1.
4) Address search: See Section 9.1.1.
1) Inserting, altering, and deleting a word: See Sections 9.1.3 to 9.1.5.
2) Replacing words and addresses: See Section 9.6.6.
3) Deleting blocks: See Sections 9.2.
4) Copying, moving, and merging programs: See Sections 9.6.1 and
9.6.5.
5) Deleting programs: See section 9.5.
Search for part
of program to be
edited
Inserting, altering,
and deleting pro-
grams
Registration
Editing
Output
Execution
General