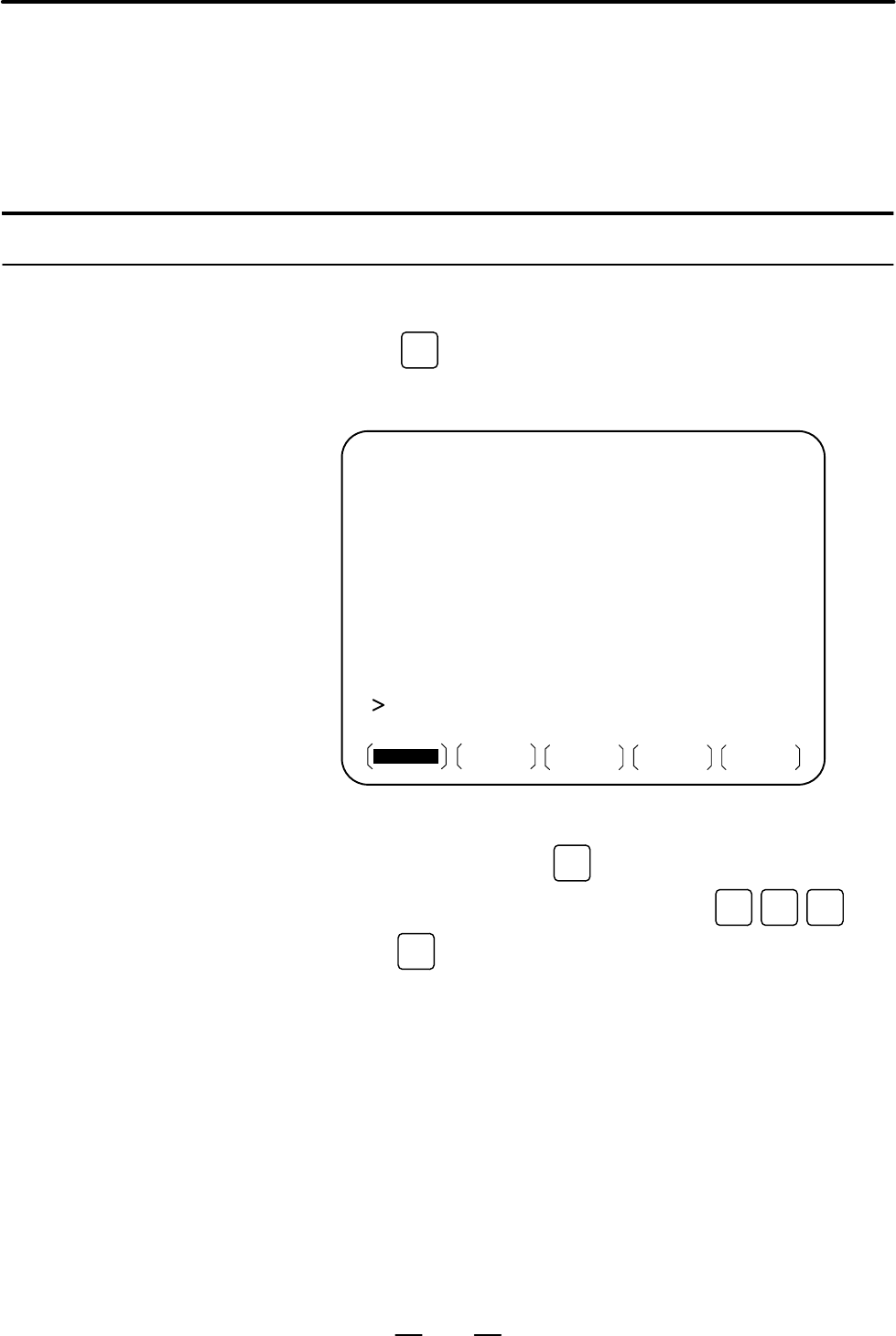 OPERATION
10. CREATING PROGRAMS
575
Programs can be created block after block on the conversational screen
while displaying the G code menu.
Blocks in a program can be modified, inserted, or deleted using the G code
menu and conversational screen.
Procedure for Conversational Programming with Graphic Function
PROG
. If no program is registered, the following screen is
displayed. If a program is registered, the program currently selected
is displayed.
EDIT
11 : 59 : 46
LIB
(C.A.P)
(OPRT)
_
PRGRM
3
Key in the program number of a program to be registered after keying
INSERT
. For example, when a program with
program number
10
is to be registered, key in
O
1
0
, then
press
INSERT
. This registers a new program O0010.
10.3
CONVERSATIONAL
PROGRAMMING
WITH GRAPHIC
FUNCTION
Procedure 1
Creating a program