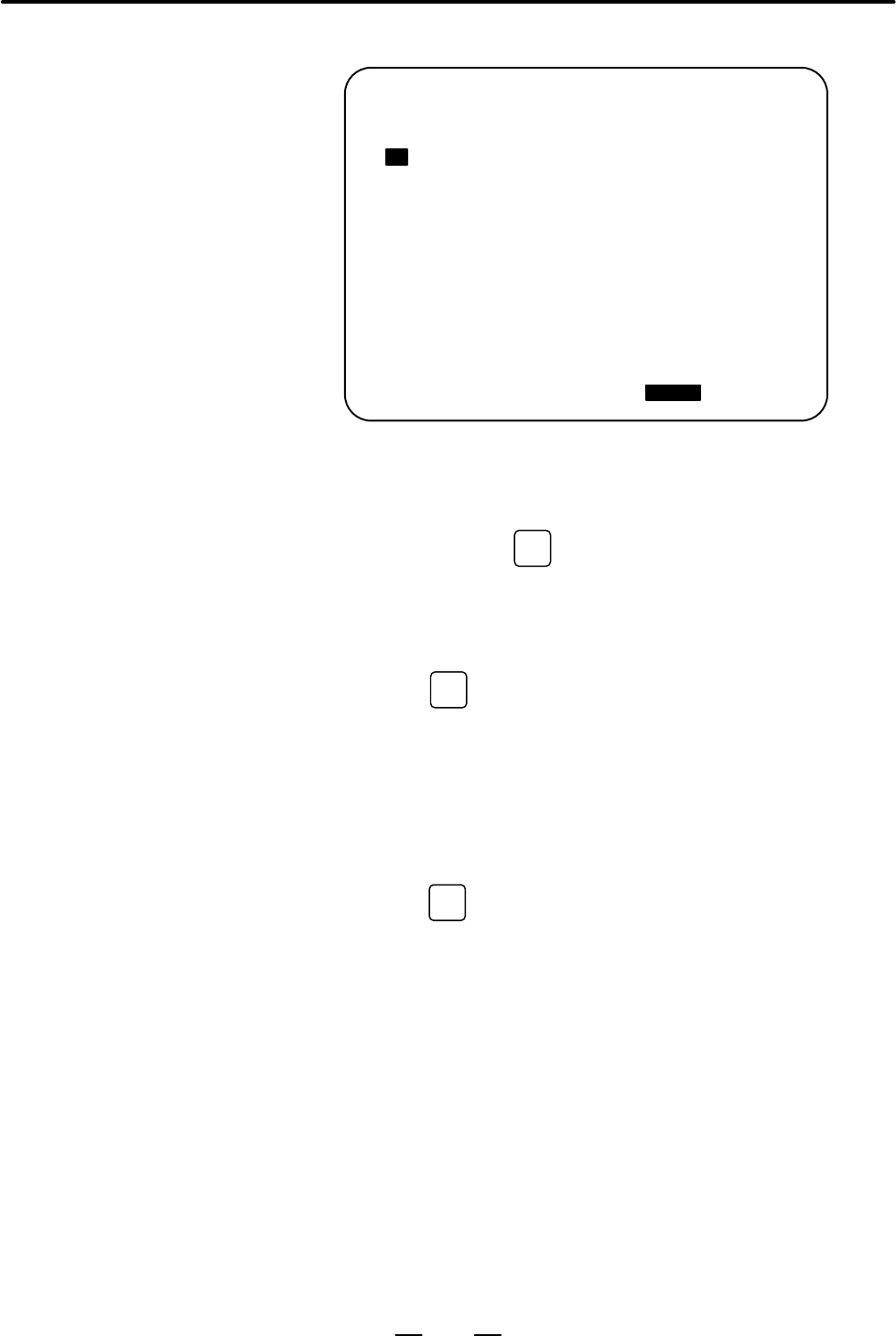 OPERATION
10. CREATING PROGRAMS
577
When no keys are pressed, the standard details screen is displayed.
STANDARD FORMAT
G G G G
X Y
C
I J
K
P Q
R F
M S
T D
L H
;
EDIT **** *** ***
11:55:13
[ PRGRM ][ ][ G.MENU ][
BLOCK
][ (OPRT) ]
7
Move the cursor to the block to be modified on the program screen.
At this time, a data address with the cursor blinks.
8
Enter numeric data by pressing the numeric keys and press the
INPUT
key. This completes the input of one data
item.
9
Repeat this operation until all data required for the entered G code is
entered.
INSERT
key. This completes the registration of data of one
block in program memory. On the screen, the G code menu screen is
displayed, allowing the user to enter data for another block. Repeat
the procedure starting with
5
as required.
11
After registering all programs, press the
registered programs are converted to the converssational format and
displayed.
RESET
key to return to the program head.