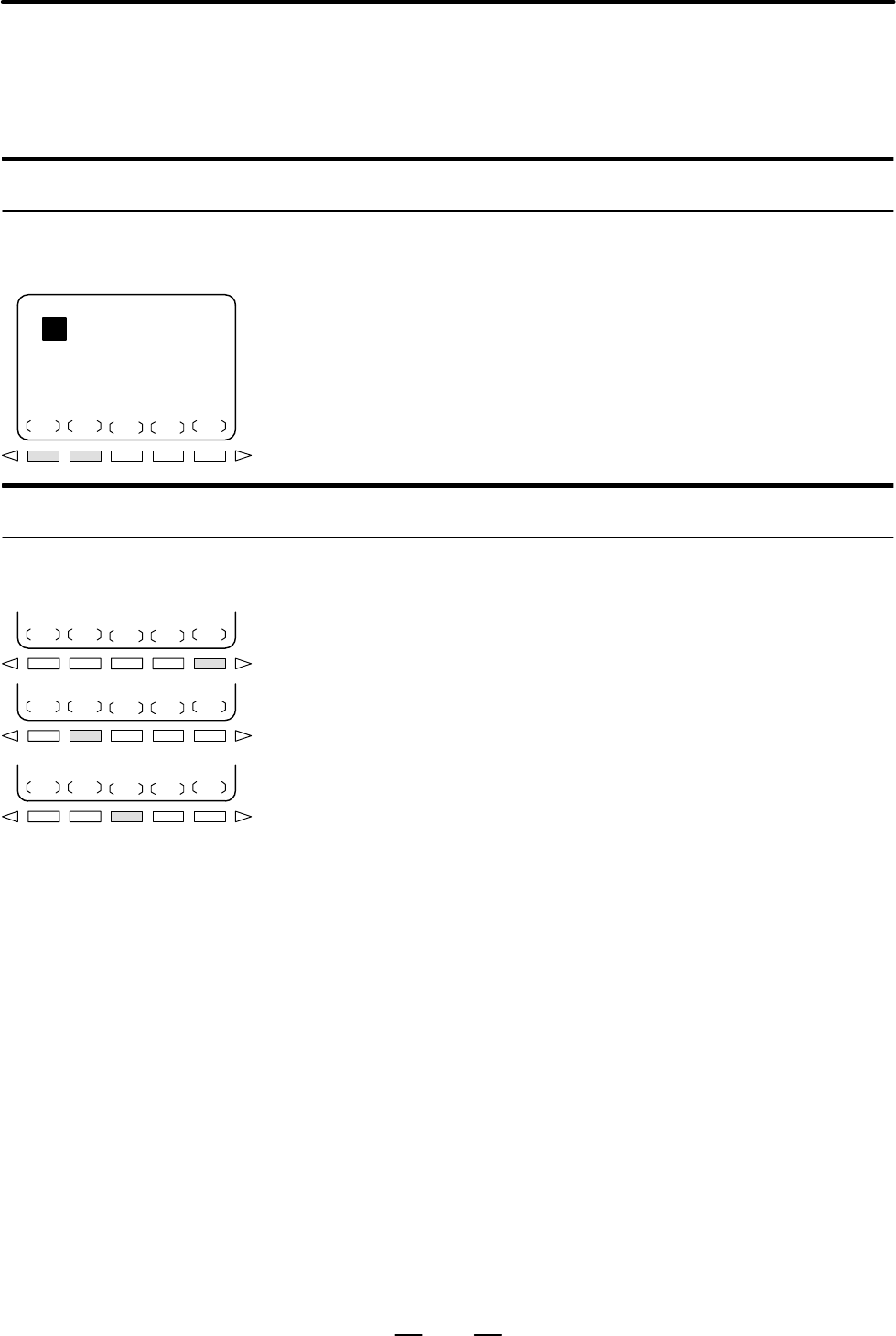 OPERATION
11. SETTING AND DISPLAYING DATA
590
The current position of the tool in the relative coordinate system can be
reset to 0 or preset to a specified value as follows:
Procedure to set the axis coordinate to a specified value
1
Enter an axis address (such as X or Y) on the screen for the relative
coordinates. The indication for the specified axis blinks and the soft
keys change as shown on the left.
2
⋅

To reset the coordinate to 0, press soft key
coordinate for the blinking axis is reset to 0.
⋅
To preset the coordinate to a specified value, enter the value and
press soft key
[PRESET]
. The relative coordinate for the blinking
axis is set to the entered value.
Procedure to reset all axes
1
Press soft key

[(OPRT)]

.
The relative coordinates for all axes are reset to 0.
Bits 6 and 7 of parameter 3104 can be used to select whether the displayed
values include cutter compensation.
Bit 3 of parameter 3104 is used to specify whether the displayed positions
in the relative coordinate system are preset to the same values as in the
workpiece coordinate system when a coordinate system is set by a G92
command or when the manual reference position return is made.
On the Seven
–
soft key type LCD or Twelve
–
soft key type LCD, only the
coordinates for the first to fifth axes are displayed initially whenever when
there are six or more controlled axes. Pressing the
the coordinates for the sixth and subsequent axes.
Explanations
coordinates
Procedure
ORIGIN
246.912
>X
MEM
PRESET
X
Procedure
ORIGIN
EXEC
RELABS
ALL
(OPRT)
ALLEXE
compensation values
D
Presetting by setting a
coordinate system
D
Displaying the sixth and
subsequent axes