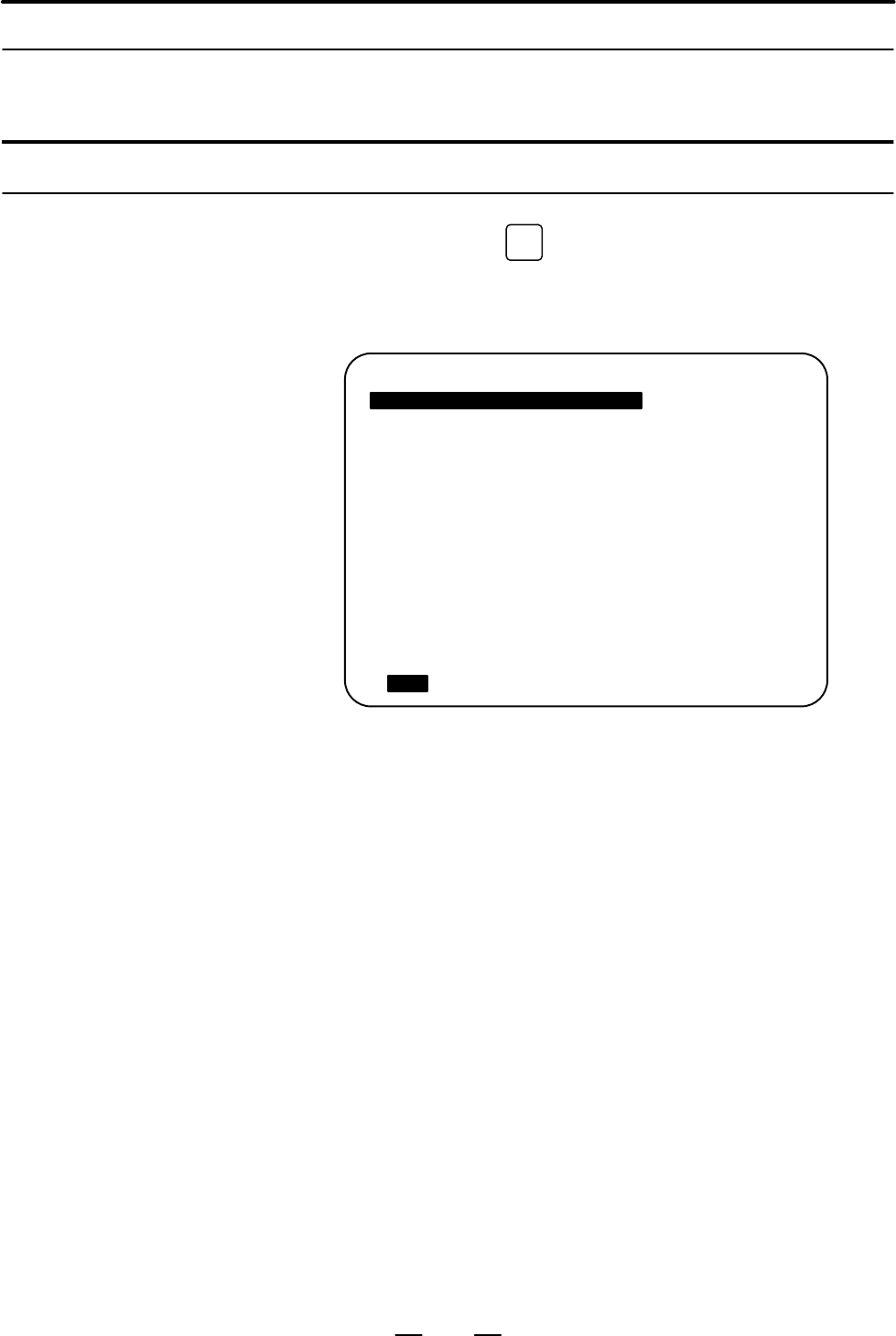 OPERATION
11. SETTING AND DISPLAYING DATA
601
Displays the program currently being executed, current position of the
tool, and modal data in the MEMORY mode.
Procedure for displaying the program check screen
PROG
.
2
Press chapter selection soft key
The program currently being executed, current position of the tool,
and modal data are displayed.
PROGRAM CHECK
O1000 N00210
N210 G76 I40. JO K4 T03 ;
N300 G72 X400. Y80. ;
N310 G76 I40. J0 K7 ;
N400 G72 X770. Y80. ;
(ABSOLUTE)
(DIST TO GO) G00 G21 G54
X 190.000
X 0.000
G17 G40 G64
Y 80.000
Y 0.000
G90 G50 G85
H M
MEM STRT *** FIN 15:09:40
[
ABS
][ REL ][ ][ ][ (OPRT) ]
The screen displays up to four blocks of the current program, starting from
the block currently being executed. The block currently being executed
is displayed in reverse video. During DNC operation, however, only three
blocks can be displayed.
The position in the workpiece coordinate system or relative coordinate
system and the remaining distance are displayed. The absolute positions
and relative positions are switched by soft keys
When there are six or more controlled axes, pressing the
toggles the display between the absolute coordinates for the first to fifth
axes and those for the sixth to eighth axes. Pressing the
toggles the relative coordinate display in the same way.
Up to 12 modal G codes are displayed.
During automatic operation, the actual speed, SACT, and repeat count are
displayed. The key input prompt (>_) is displayed otherwise.
Then bit 2 (PCT) of parameter No. 3108 is set to 1, the T codes specified
with the PMC (HD.T/NX.T) are displayed instead of those specified in
the program. Refer to the FANUC PMC Programming Manual
(B
–
61863E) for details of HD.T/NX.T.
11.2.4
Program Check Screen
Procedure
Explanations
D
Current

position

display
D
Display during automatic
operation