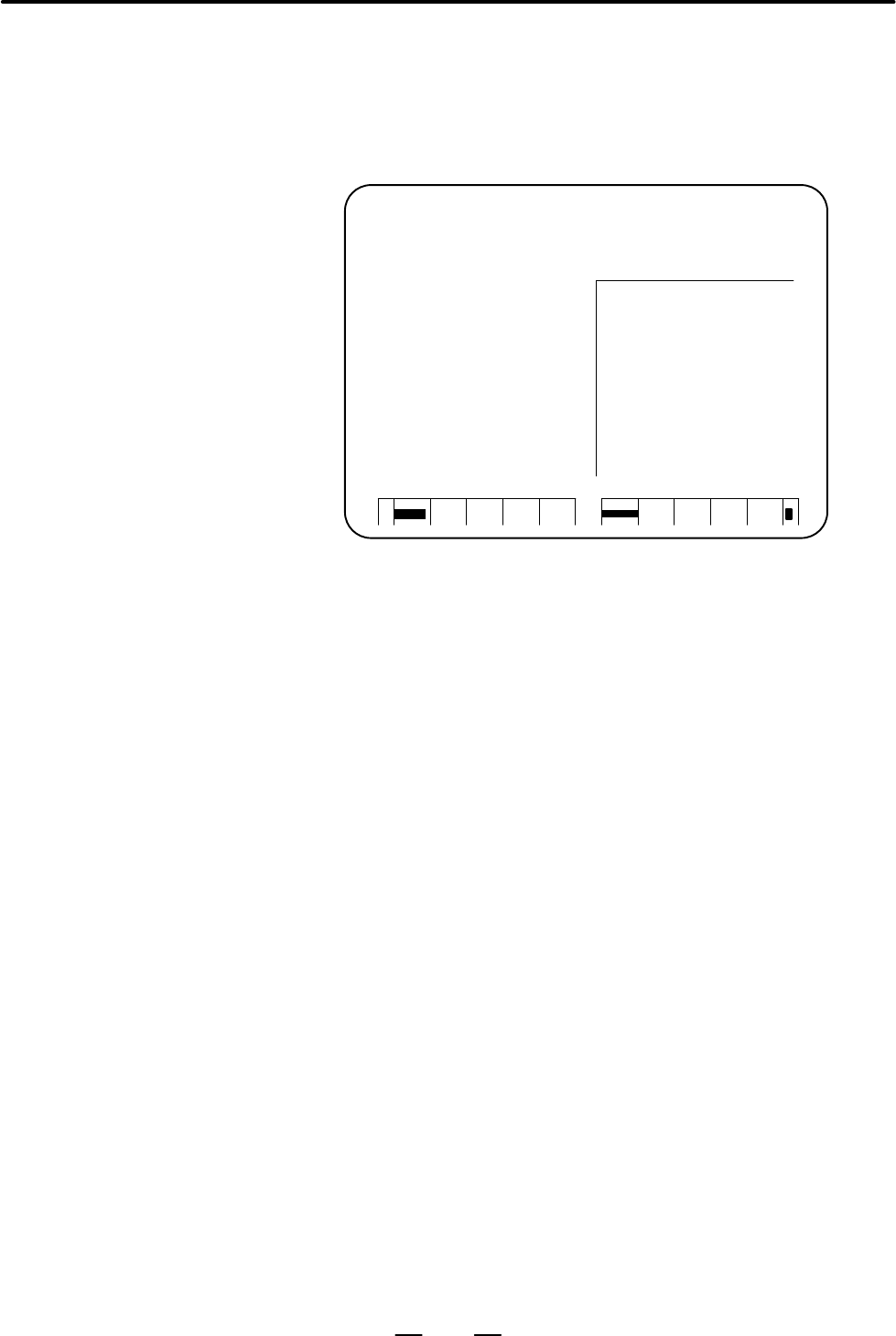 OPERATION
11. SETTING AND DISPLAYING DATA
602
The program check screen is not provided for 12
–
soft key type LCD.
Press soft key
[PRGRM]
to display the contents of the program on the
right half of the screen. The block currently being executed is indicated
by the cursor. The current position of the tool and modal data are
displayed on the left half of the screen.
Up to 18 modal G codes are displayed.
ACTUAL POSITION
(ABSOLUTE)
X 0.000
Y 0.000
C 30.000
G17 G43 G64
G94 G50 G25
SACT 0
O3001 N00000
F 0
ABS
PRGRM
PROGRAM
O3001 ;
G40 ;
G49 M06 T9 ;
G0 G54 G90 X0 Y0 ;
G43 Z30. H5 S6000 M3 ;
M0 ;
G10 P11 R0.995 F500 ;
M30 ;
%
>_
MEM **** *** *** 07:07:40
+
(MODAL)
MM/MIN