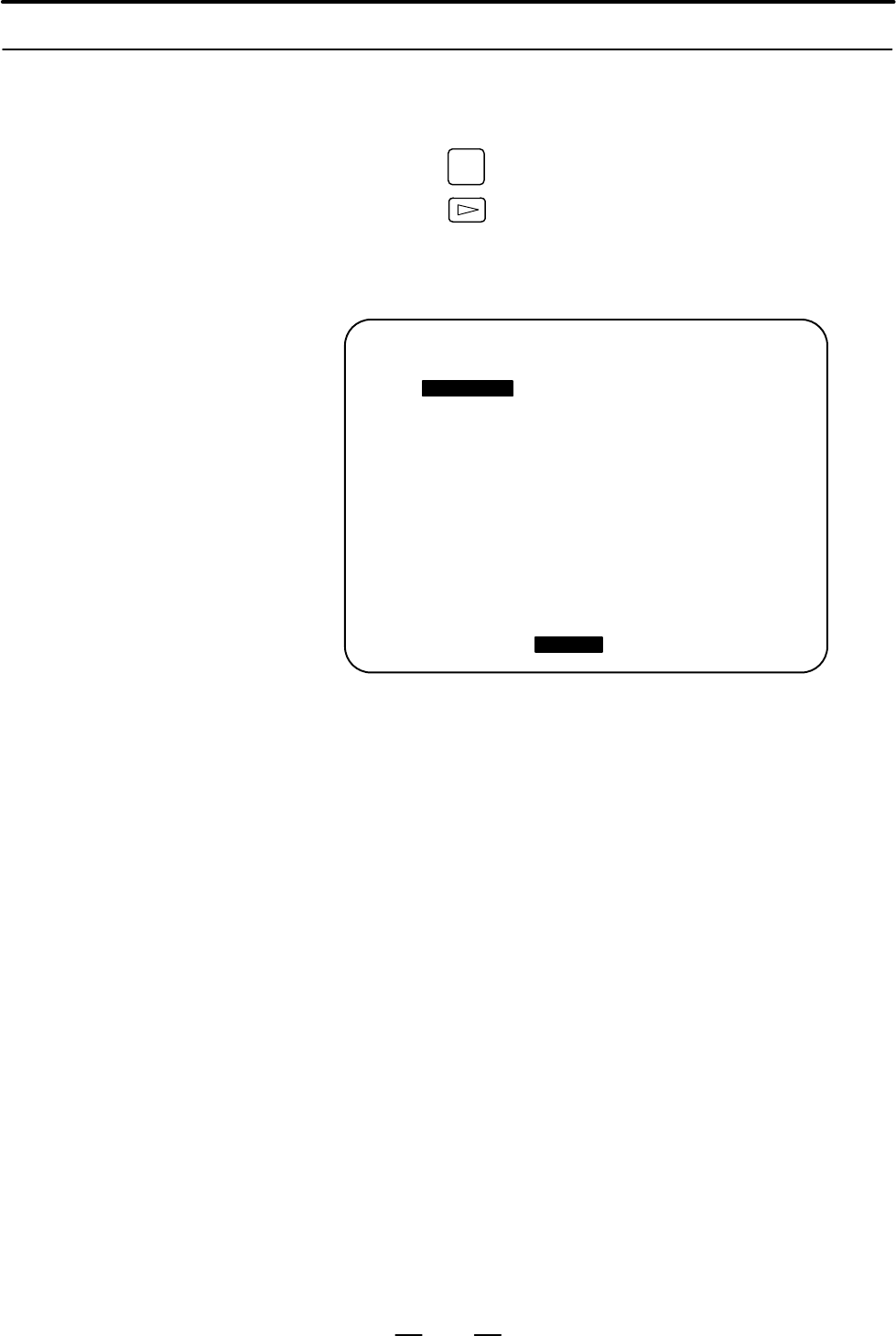 OPERATION
11. SETTING AND DISPLAYING DATA
636
When the optional safety zone check function is used, the current safety
zone can be displayed and changed.
(1)Displaying the screen
OFFSET
SETTING
function key.
menu key several times until the
[SAFETY]
soft
key appears.
3
Press the
[SAFETY]
soft key to display the safety zone setting
screen.
SAFETY ZONE (ABSOLUTE)
O0017 N01234
TOOL ZONE
X = 5.000
Y = 10.000
)_
MEM **** *** ***
11:32:41
[ TOOL ][ ][
SAFETY
][ ][ (OPRT) ]
Fig. 11.4.4
Safety zone setting screen
The safety zone is displayed in the workpiece coordinate system. By
setting MDP, bit 0 of parameter No. 16502, the zone can be displayed in
the machine coordinate system.
(2)Setting items from the MDI
By setting SZI, bit 4 of parameter No. 16502, data for safety zones can
be changed.
2
Display the safety zone setting screen by following the steps
described in (1).
3
Move the cursor to the safety zone data to be changed with the
cursor keys.
4
For absolute programming, enter the data and press the
[INPUT]
soft key.
For incremental programming, enter an increment or decrement
and press the
[+INPUT

] soft key.
11.4.4
Displaying and Setting
Items on the Safety
Zone Setting Screen