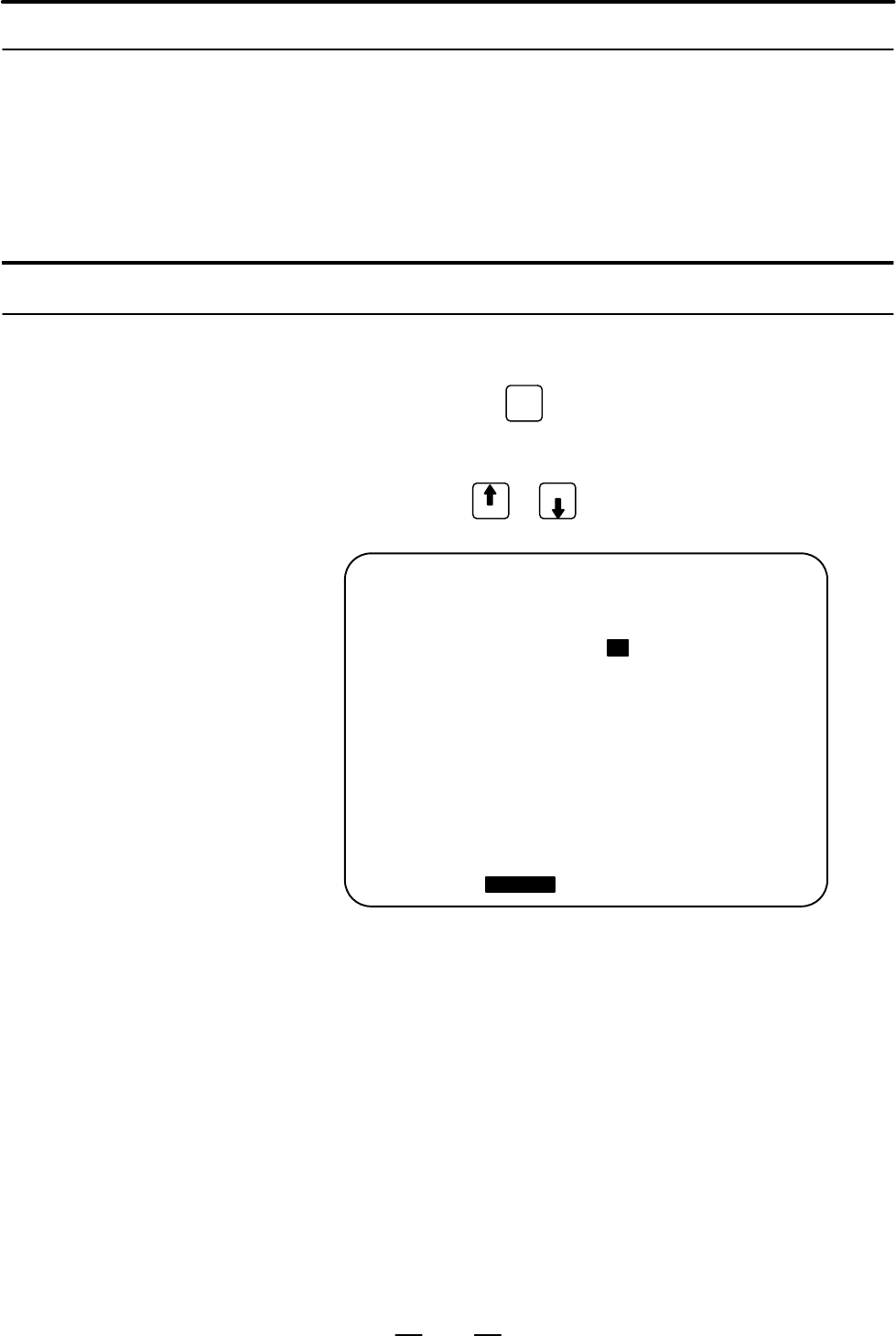 OPERATION
11. SETTING AND DISPLAYING DATA
640
Various run times, the total number of machined parts, number of parts
required, and number of machined parts can be displayed. This data can
be set by parameters or on this screen (except for the total number of
machined parts and the time during which the power is on, which can be
set only by parameters).
This screen can also display the clock time. The time can be set on the
screen.
Procedure for Displaying and Setting Run Time, Parts Count and Time
OFFSET
SETTING
.
3
Press chapter selection soft key
PAGE
or
PAGE
several times until the following screen
is displayed.
SETTING (TIMER) O0001 N0000
> _ S 0 T0000
MDI **** *** *** 16:05:59
[ OFFSET ][
SETING
][ WORK ][ ][ (OPRT) ]
OPERATING TIME
=
0H 0M 0S
DATE = 2001/07/05
TIME = 11:32:52
SETTING (TIMER) O0001 N00000
5
To set the number of parts required, move the cursor to PARTS
REQUIRED and enter the number of parts to be machined.
6
To set the clock, move the cursor to DATE or TIME, enter a new date
or time, then press soft key
This value is incremented by one when M02, M30, or an M code specified
by parameter 6710 is executed. This value cannot be set on this screen.
Set the value in parameter 6712.
It is used for setting the number of machined parts required.
When the
"

0

"
is set to it, there is no limitation to the number of parts.
Also, its setting can be made by the parameter (NO. 6713).
11.4.6
Displaying and Setting
Run Time, Parts Count,
and Time
Procedure
Display items