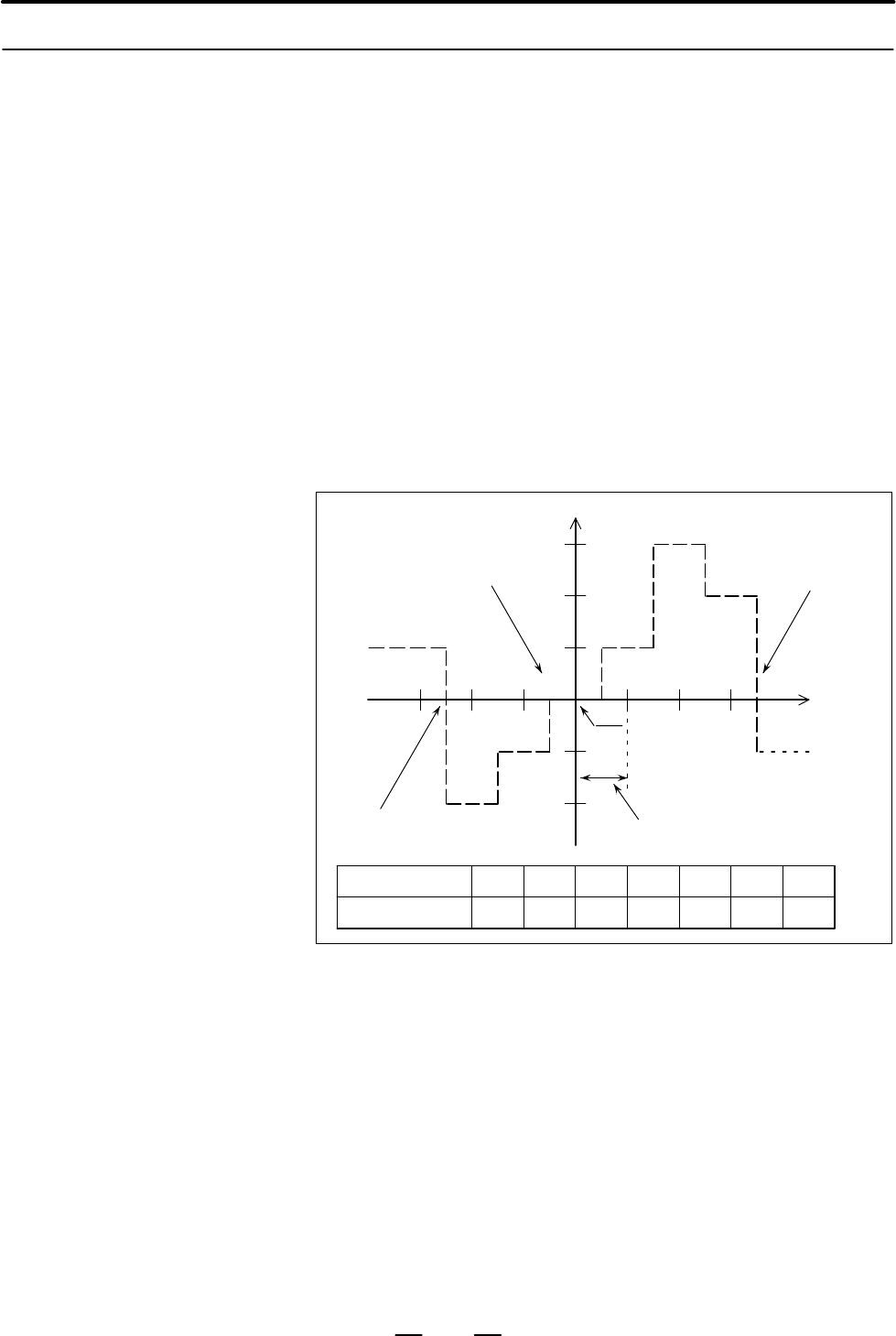 OPERATION
11. SETTING AND DISPLAYING DATA
651
If pitch error compensation data is specified, pitch errors of each axis can
be compensated in detection unit per axis.
Pitch error compensation data is set for each compensation point at the
intervals specified for each axis. The origin of compensation is the
reference position to which the tool is returned.
The pitch error compensation data is set according to the characteristics
of the machine connected to the NC. The content of this data varies
according to the machine model. If it is changed, the machine accuracy
is reduced.
In principle, the end user must not alter this data.
Pitch error compensation data can be set with external devices such as the
Handy File (see Chapter 8). Compensation data can also be written
directly with the MDI panel.
The following parameters must be set for pitch error compensation. Set
the pitch error compensation value for each pitch error compensation
point number set by these parameters.
In the following example, 33 is set for the pitch error compensation point
at the reference position.
1
2
3
333231
Reference position
Pitch
error
compensation
value
(absolute
value)
Compensation number parameter
for the reference position (No.
3620)
Compensation number pa-
rameter for the compensa-
tion point having the largest
value (No. 3622)
Compensation magnification
parameter (No. 3623)
Compensation number parameter
for the compensation point having
the smallest value (No. 3621)
Compensation
position number
Compensation interval
parameter (No. 3624)
Compensation
value to be set
S
Number of the pitch error compensation point at the reference position
(for each axis) : Parameter 3620
S
Number of the pitch error compensation point having the smallest
value (for each axis) : Parameter 3621
S
Number of the pitch error compensation point having the largest value
(for each axis) : Parameter 3622
S
Pitch error compensation magnification (for each axis) : Parameter
3623
S
Interval of the pitch error compensation points (for each axis) :
Parameter 3624
S
Travel distance per revolution of pitch error compensation of the rotary
axis type (for each axis): Parameter 3625
11.5.2
Displaying and Setting
Pitch Error
Compensation Data