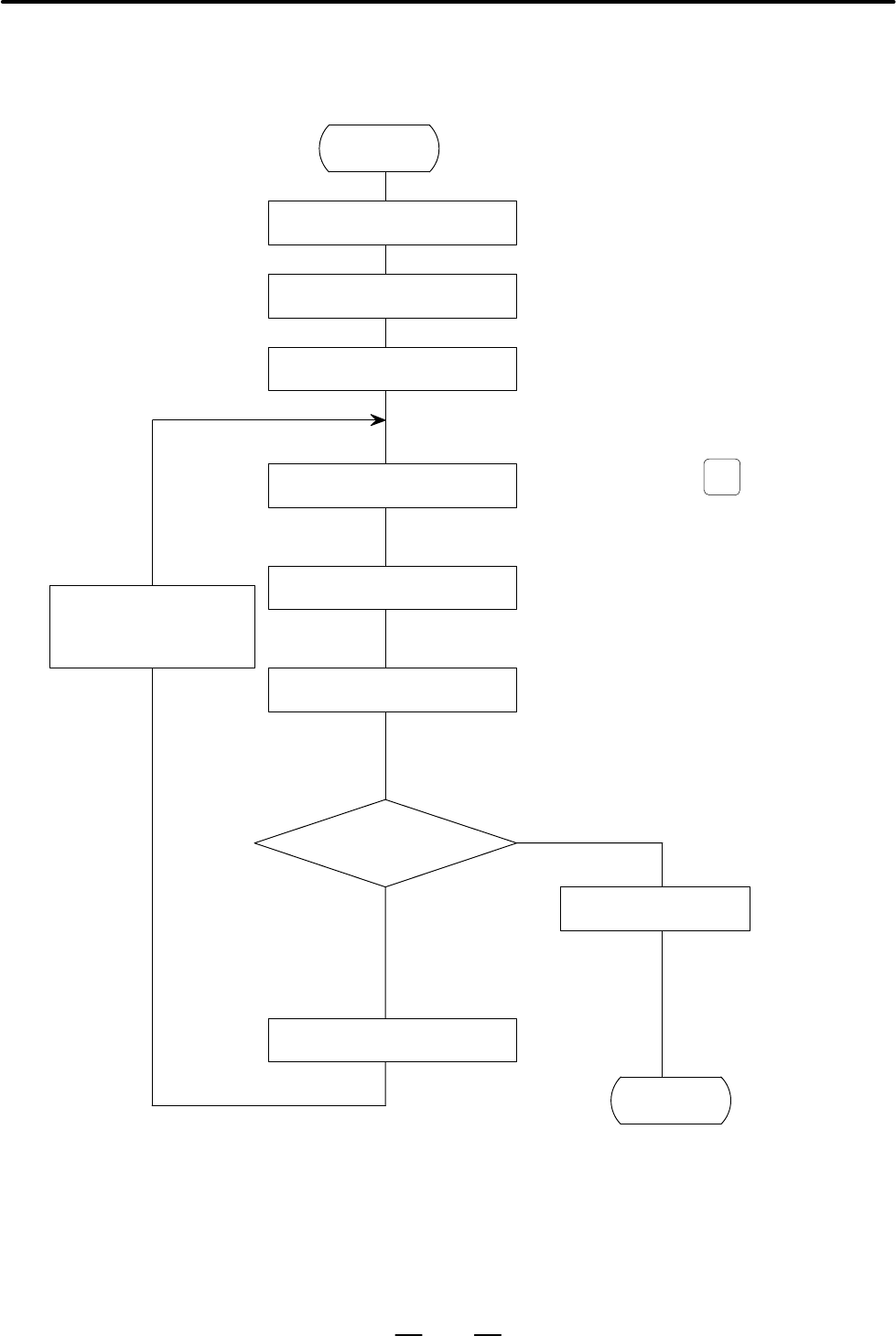 OPERATION
12. GRAPHICS FUNCTION
661
The following flowchart shows an example of drawing a programmed
figure on the screen. Refer to the flowchart if you forget the procedure.
Enter the EDIT mode
and correct the
program.
Incorrect
Correct
Correct
program?
Start
Machine ready for machining
Record the program.
Register the tool figure.
Specify the drawing
parameters.
Execute drawing.
Check the machining profile.
Specify the drawing
parameters again if they
are incorrect.
Correct the program.
Start actual machining.
End
Change the screen to
a screen other than
the drawing screen
and press the CYCLE
START button in the
machine.
Manual reference position return is com-
pleted.
Register the program in the EDIT mode.
Register the tool figure on the tool registra-
tion screen. (See III
–

11.4.3.5.)
Press the function key . Then, speci-
fy the drawing range, blank length, and
other necessary parameters.
Enter the memory mode, then press the
Press the soft keys
[(OPR)]
and
[START]
in that order.
GRAPH
12.1
OPERATION