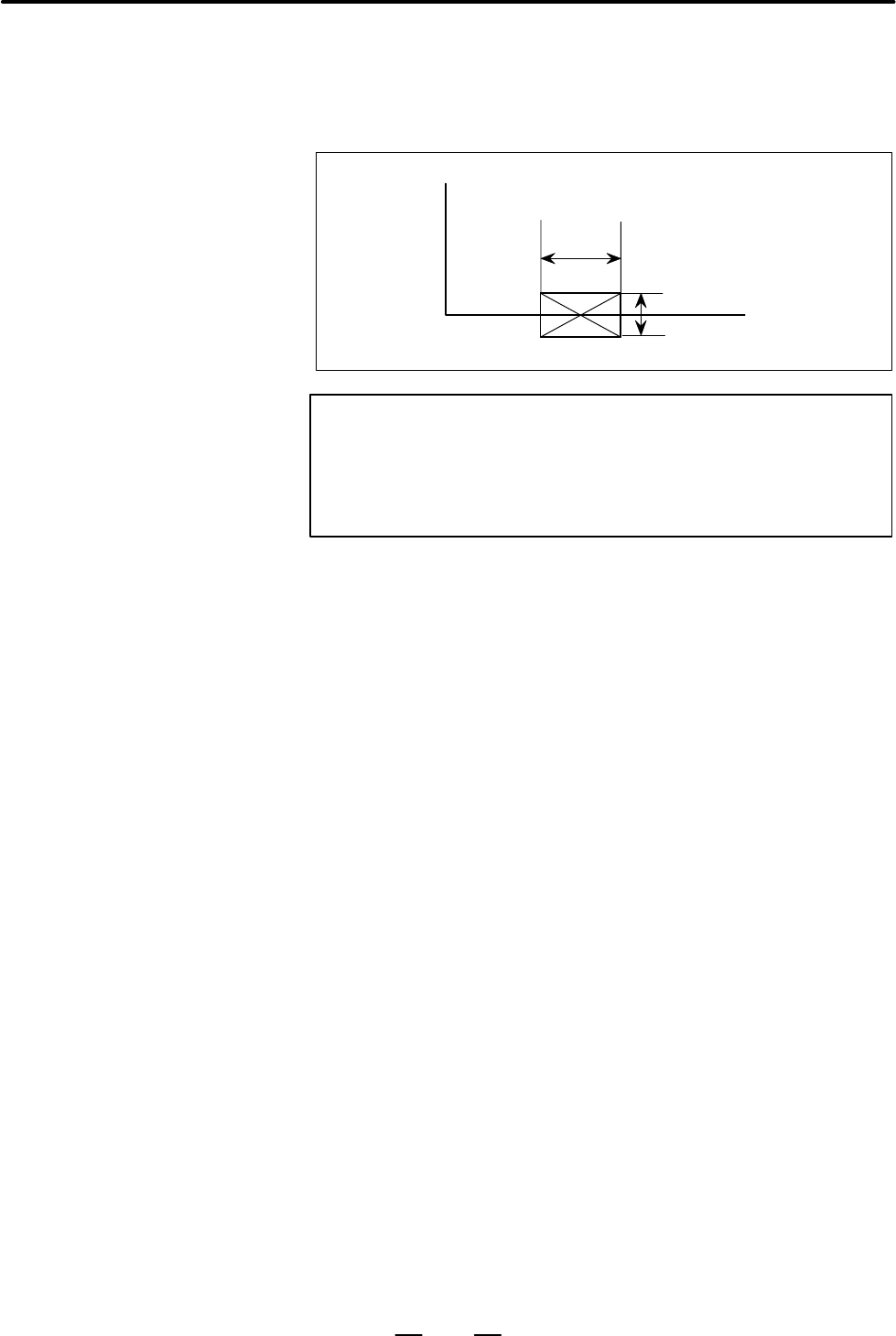 OPERATION
12. GRAPHICS FUNCTION
667
(k)Length of a workpiece holder
This parameter specifies the horizontal length and vertical length of a
workpiece holder.
(Setting: 0 to
"
99999999, unit is specified in the parameter)
X
Y
NOTE
When an optional safety zone check function is provided,
data items (j) and (k) for the workpiece holder cannot be
specified. Specifying the safety zone displays the figure of
the workpiece holder (That is set for #1 to #4.).