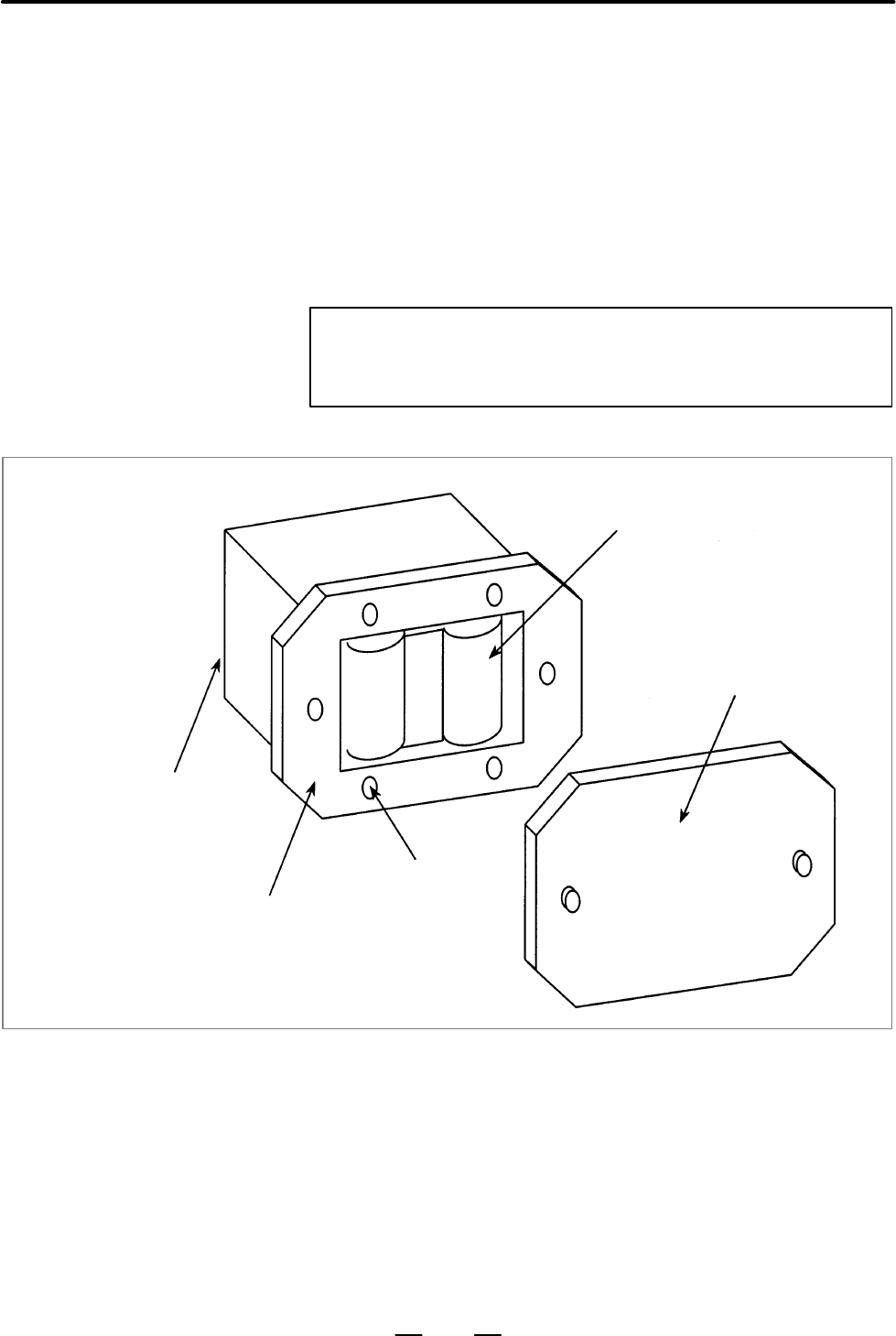 MAINTENANCE
1. METHOD OF REPLACING BATTERY
689
(1)Have commercial D
–
size alkaline dry cells handy.
(2)Turn the CNC on.
(3)Remove the lid from the battery case.
(4)Replace the old dry cells with new ones. Mount the dry cells in a
correct orientation.
(5)Replace the lid on the battery case.
NOTE
In the power
–

off state, the battery should be replaced as in
the case of the lithium battery, which is descried above.
Connection terminal
on the back
Case
4 mounting holes
2 dry cells
Lid
When using commercial
D
–
size alkaline dry cells