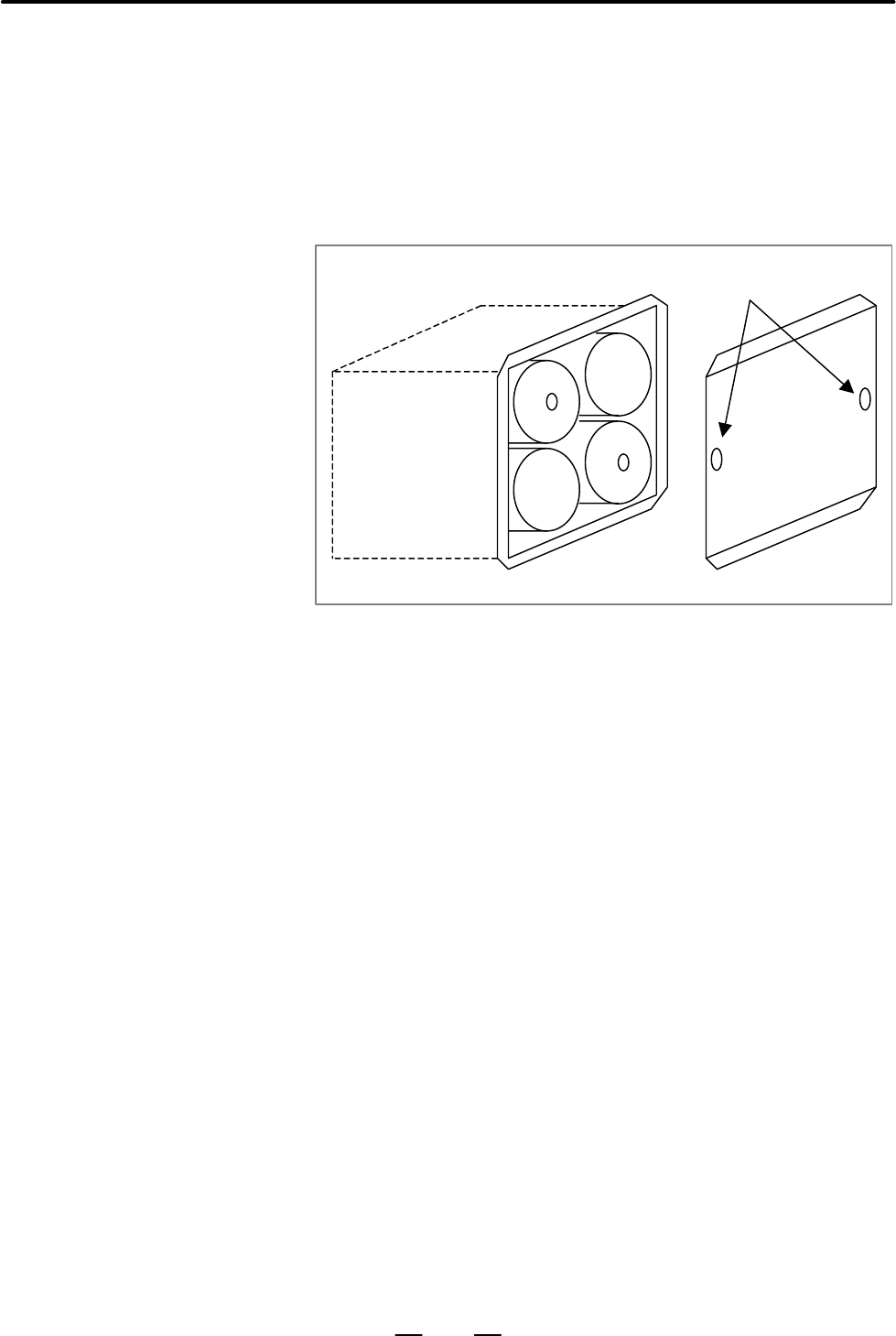 MAINTENANCE
1. METHOD OF REPLACING BATTERY
697
[Attachment procedure]
(1)Check the item 1 to 3 of
"
Replacement procedure
"

.
(2)Have four D
–
size alkaline batteries on hand.
(3)Loosen the screws on the battery case. Remove the cover.
(4)Replace the alkaline batteries in the case. Pay careful attention
to the polarity of the alkaline batteries.
(5)Attach the cover.
Screws
Cover
Old batteries should be disposed as
"
INDUSTRIAL WASTES
"
according to the regulations of the country or autonomy where your
machine has been installed.
Used batteries