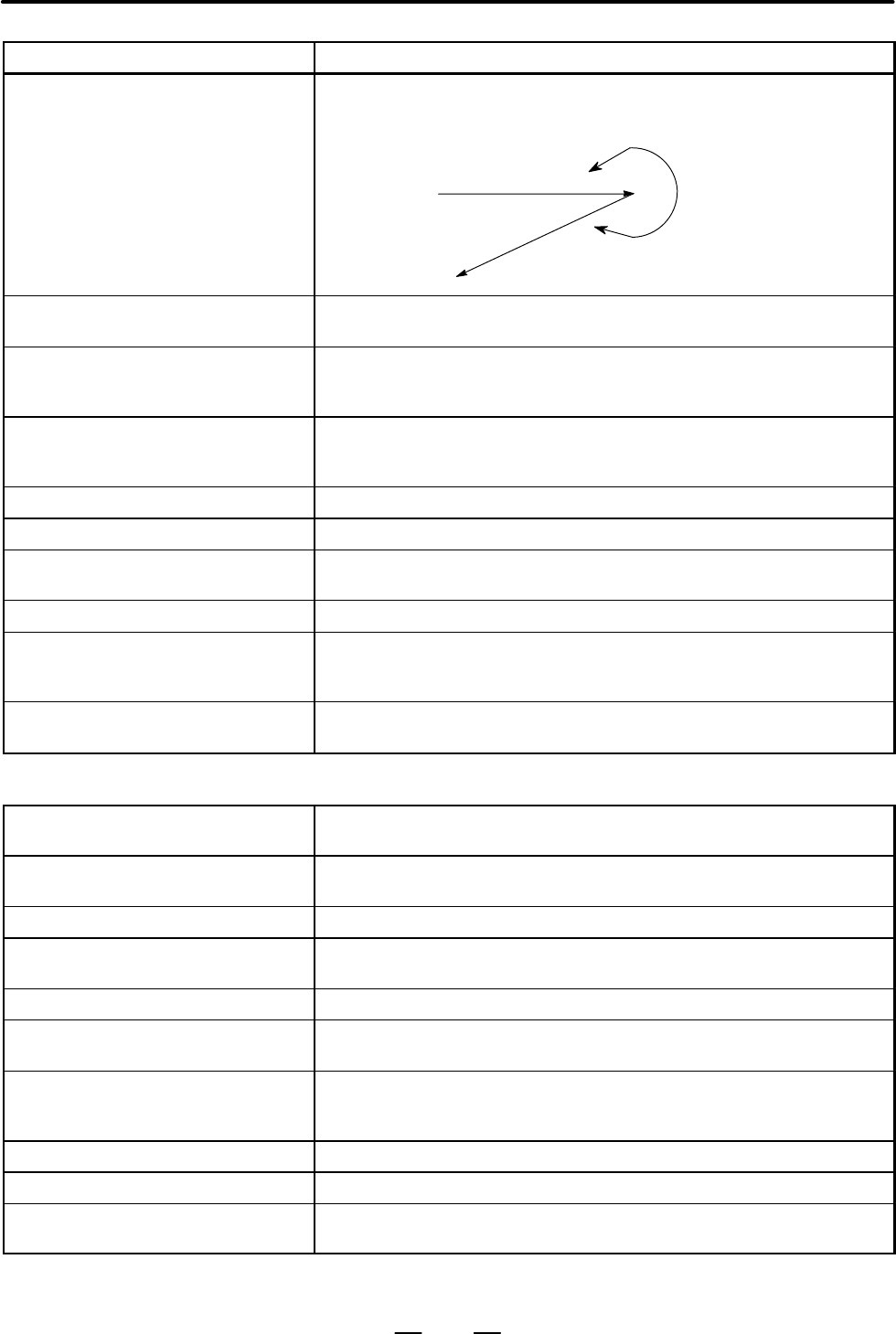 APPENDIX
H. GLOSSARY
739
Automatic override for inner corner
Automatically overriding a cutting feedrate at each end of an inner corner,
produced based on a tool path that has been subjected to cutter compensa-
tion.
Tool
Workpiece
α
Inner corner is defined by 180
°

v

α
Automatic reference position return
Automatically feeding a specified axis to a reference position using a program
command.
Automatic tool length measurement
Issuing an automatic measurement command to the CNC to move the tool to
the measurement position, thereby allowing the CNC to automatically calcu-
late the tool offset value.
Automatic tool offset
Giving an automatic measurement command to the CNC and moving the tool
to a measurement position, thereby letting the CNC automatically measure
tool offset values.
Auxiliary function lock
Disabling a specified M, S, or T function.
Axis control function
Generic name for control functions for controlled axes.
Axis interchange
Switching the correspondence between a specified axis movement command
and the machine axis that actually moves.
Axis name
Name given to an axis controlled by the CNC or PMC.
Axis number
Number used to associate an axis name used in programming with the recog-
nition number (controlled axis number) of the CNC control section and the
recognition number (servo axis number) of a machine drive motor.
Axis recomposition (Two
–
path control
function)
Two
–

path synchronous, composite, and superposition control.
[B]
B code
Coded number, following the B address, that specifies the second auxiliary
function or index table indexing.
B
–
axis control function

Drilling or boring performed using an axis (B
–
axis) that operates indepen-
dently of the two basic axes (X and Z) of a lathe.
Background editing
Editing a program during the execution of another program.
Background graphic display
Drawing a machining path specified by a program during the execution of
another program.
Backlash compensation
Compensation for mechanical backlash.
Balace cut
Machining a thin workpiece by cutting it from both sides in order to prevent the
workpiece from deforming, thereby achieving a high level precision.
Base point
Start point of a pattern function program, such as the position of the tool when
a pattern function is specified or the position that is identified with coordinates
specified using a base point command.
Base point command
Specifying the coordinates of a base point for the pattern function.
Basic controlled axes
Controlled axis having a name fixed by the CNC.
Bending compensation
Compensating the position of a hole for displacement due to the workpiece
being bent.