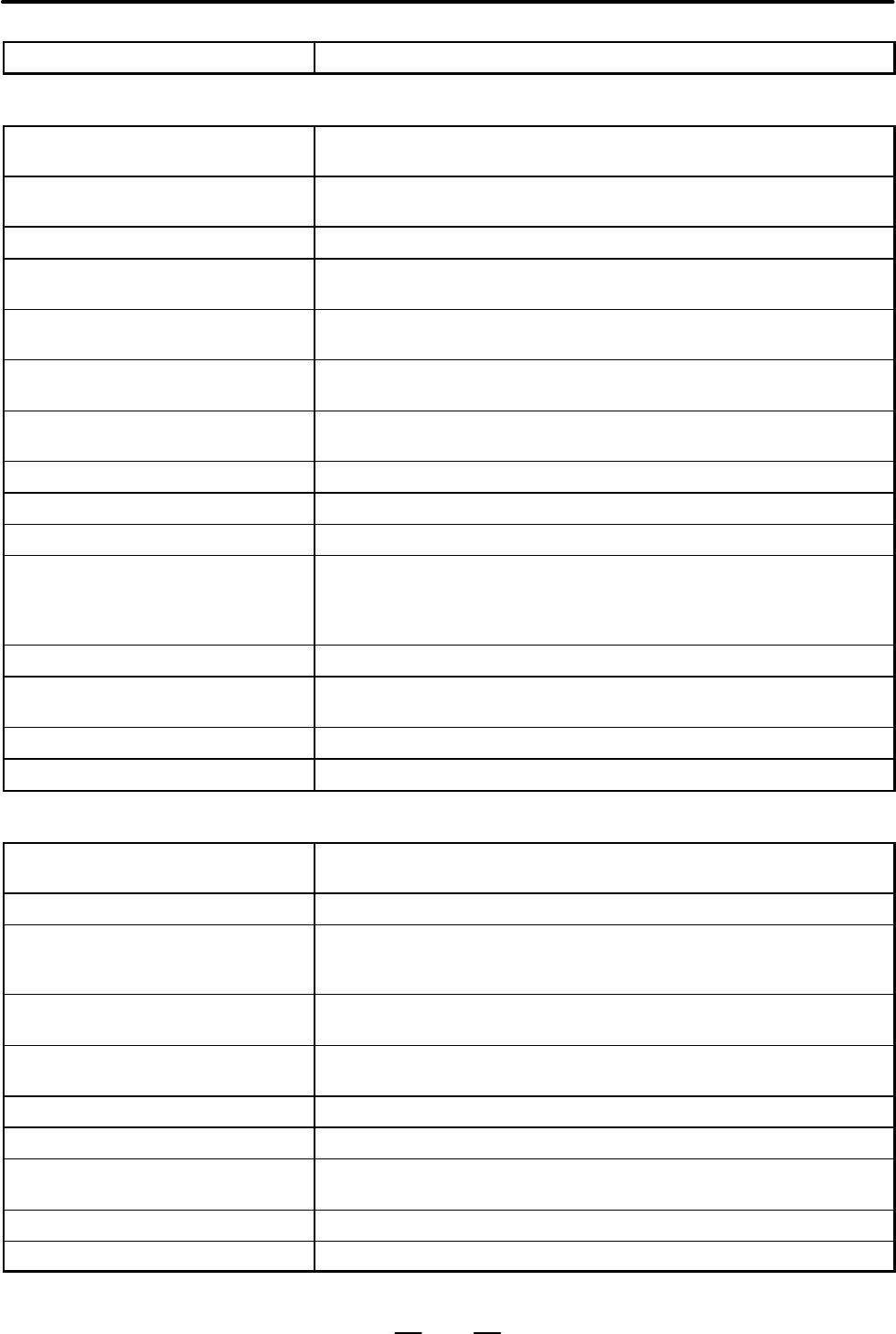 742
[D]
D code
Coded number, following the D address, that specifies a tool offset number
(machining center).
Data protection key
Key provided to protect programs, offset values, parameters, and setting data
from being inadvertently registered, altered, or deleted.
Decimal point programming
Entering numeric data using a decimal point.
Diameter programming
Programming for turning in which the amount of movement along the X–

axis
(or coordinates) is represented using diameters.
Dimension word
Word that represents an amount related to axis movement. It can be an axis
movement destination or an arc radius.
Direct drawing dimension programming
Operating the CNC based on a program that uses line angles, chamfer val-
ues, and corner R values on machining drawings.
Direct input or tool offset value mea-
sured B
Automatically setting a tool offset value or workpiece coordinate system shift
value in a CNC for a lathe by manually operating the tool.
Distance to go
The remaining amount of movement specified in a block.
Distribution amount
Number of pulses to be distributed during pulse distribution.
DNC operation
Automatic operation based on a program being loaded into the CNC via an
interface. In this operation, the program to be loaded can be specified, and
the CNC can be operated based on the specified execution sequence and a
specified execution count.
Drilling mode
Mode in which a hole can be machined.
Dry run
Operation for program testing with no workpiece attached. A feedrate can be
selected manually to override a programmed feedrate.
Dwell
Deferring the execution of the next block by a specified period.
Dynamic graphic display
Drawing a programmed tool path and a target figure on the CNC screen.
[E]
Each
–
block calling

Unconditionally calling a specified custom macro program for each individual
CNC command block.
EDIT mode
CNC state in which programs can be edited.
Editing unit
Minimum unit in which program editing, such as deletion, can be performed.
Usually the editing unit begins at one address and ends jut before the next
address. (I would remove this item, too confusing and no help)
EIA code
Information exchange code complying with EIA standard EIA–

244

–B (abol-
ished in July, 1992). Used in numerical control.
Emergency stop
Entering an emergency stop signal to the CNC to cancel all commands,
thereby bringing the machine to an immediate stop.
End of block code (EOB)
Code (character) that signifies the end of a block.
End of program
Miscellaneous function indicating the end of a main program. (M02,M30)
End of record (EOR)
Code that signifies the end of a program. This code is displayed as a percent
symbol ( % ) on the CNC program screen.
End of subprogram
Miscellaneous function indicating the end of a subprogram. (M99)
Error code
Number assigned to a classified alarm