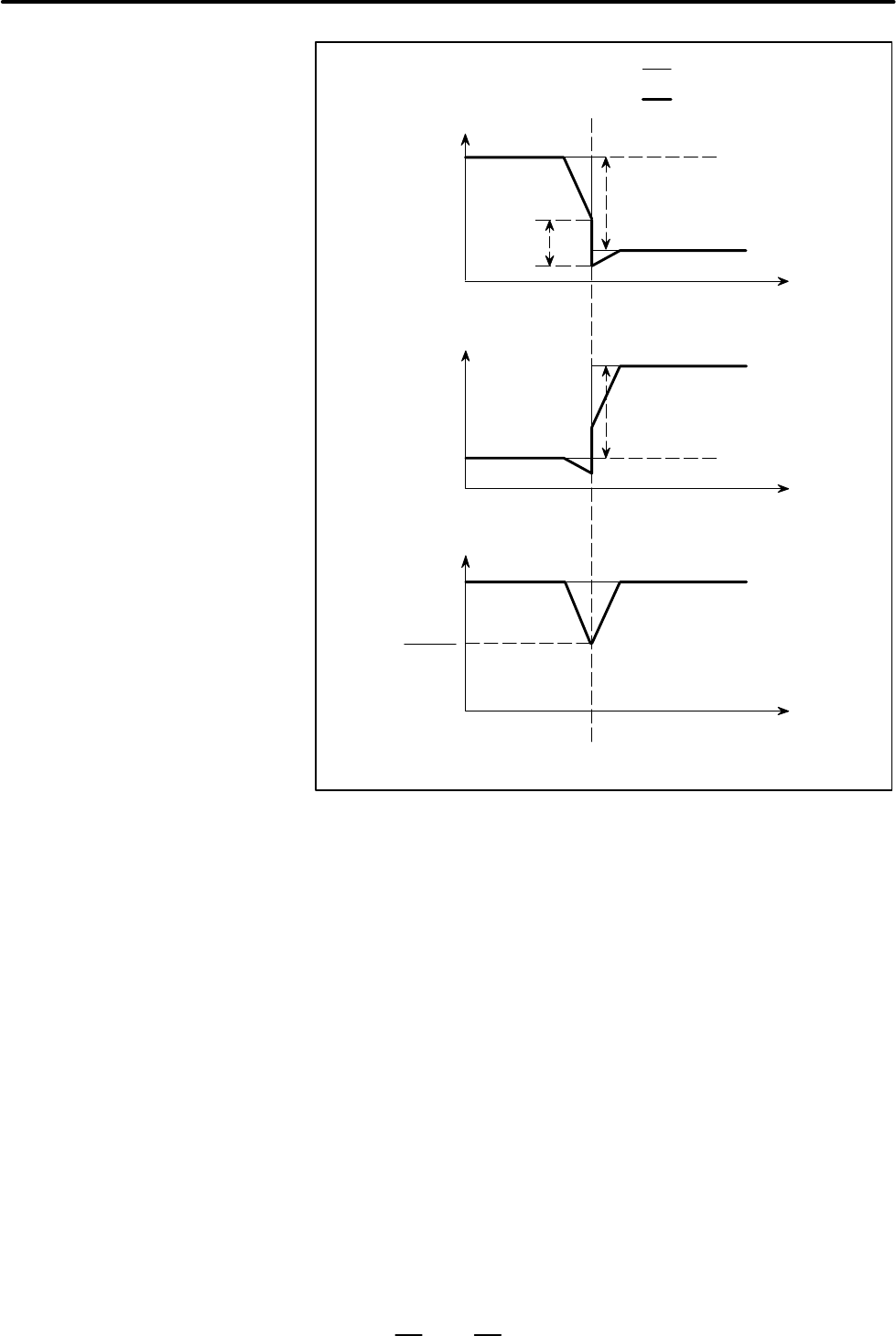 PROGRAMMING
5. FEED FUNCTIONS
61
Rmax
1
Vc [Y]
Vc [X]
Vmax
Feedrate along
Without corner deceleration
With corner deceleration
Feedrate along
Feedrate along
the tangent
at the corner
The allowable feedrate difference can be specified for each axis in
parameter No. 1783.
The feedrate difference is also checked during dry
–
run operation or
during deceleration caused by an external signal, using feedrate
commands specified in a program.
When G90 (exact stop) is specified, exact stop is performed irrespective
of the parameter settings.
If an override is changed during operation, the feedrate difference will
not be checked correctly.
feedrate difference along
each axis
difference