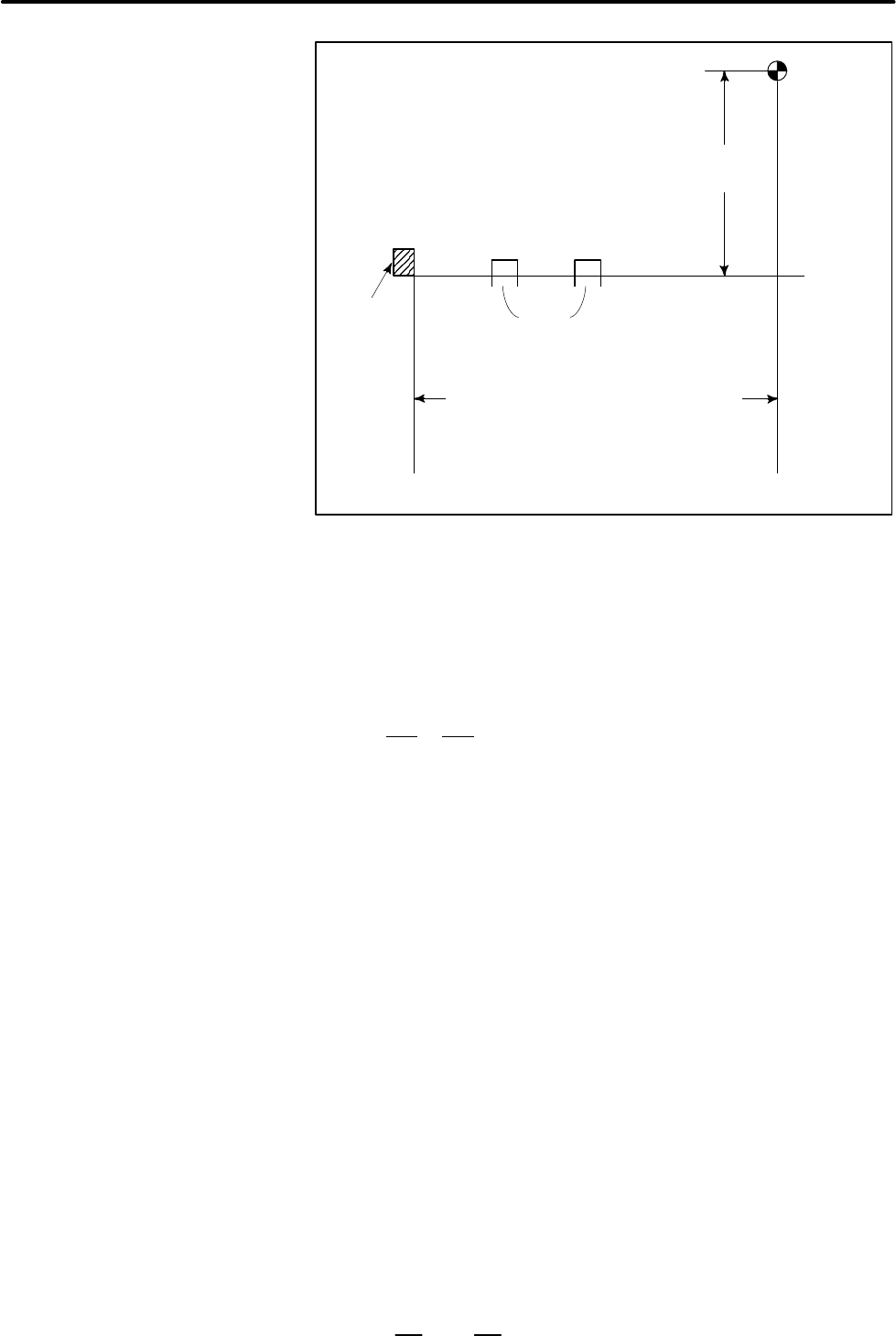 PROGRAMMING
6. REFERENCE POSITION
66
End
locator
Workpiece holder
Reference
position
Distance between reference position
and workpiece holder is intrinsically
determined according to machines.
The distance between the reference position
and the end locator is intrinsically determined
according to machines.
Fig.6.1 (b)
Accordingly, if the start point is at the reference position and the point
located at the left lower side of the workpiece is presumed as the zero point
of the workpiece coordinate system, tool position at the start point can be
taught to NC as a position in the workpiece coordinate system by giving
the following command at the initial stage of programming.
G92X x
R
R
where, x
R
:
Distance from end locator to reference position along X-axis
y
R
:
Distance from workpiece holder to reference position along
Y-axis