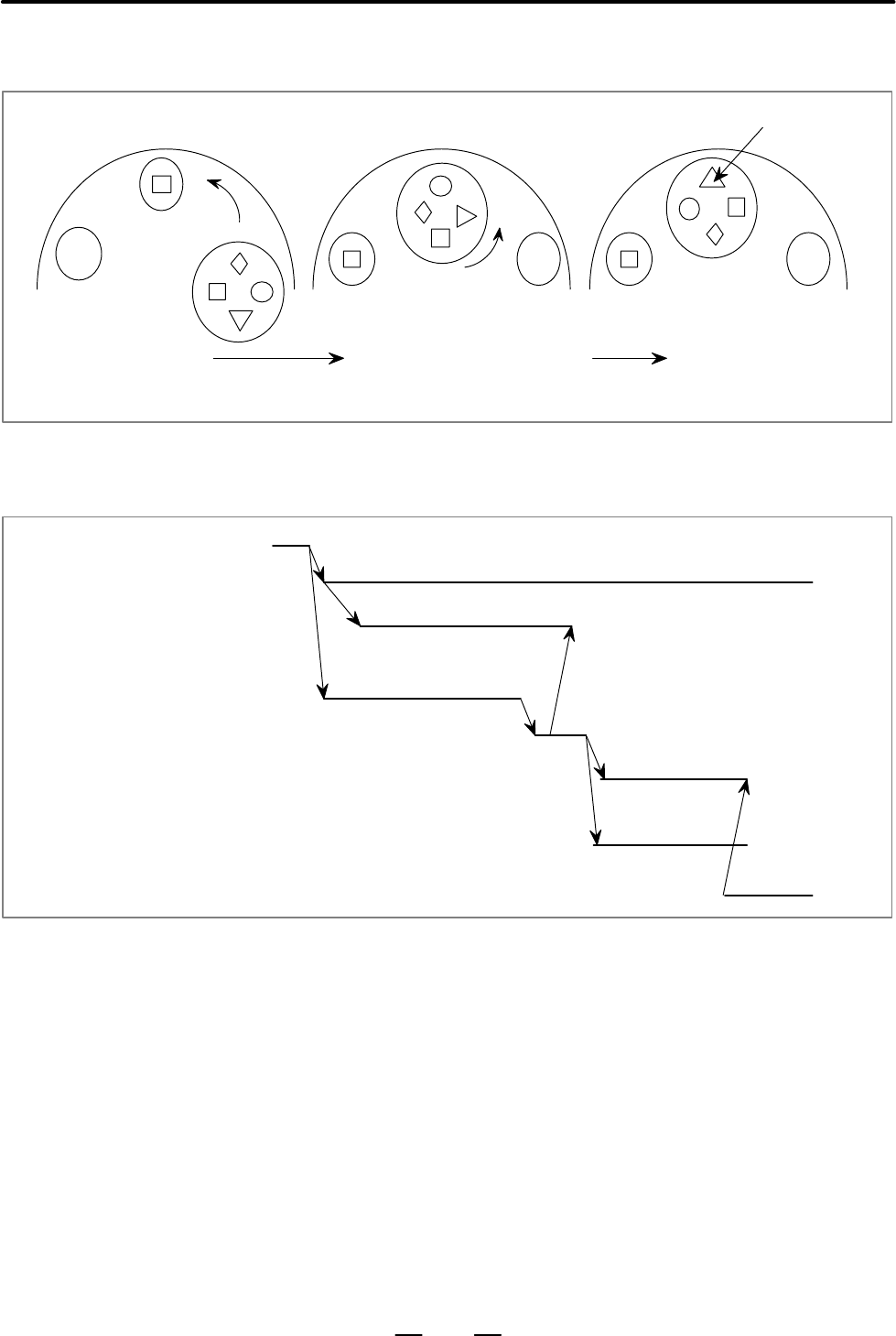 5. TOOL FUNCTION (T FUNCTION)
95
T1102
T11 motion
Output of the T code and
corresponding TF signal
The C axis rotates according
to T02
CMOK signal = 1
FIN signal
T1102 indexing is complete.
Fig. 5.4 (d)
The T command is read.
Indexing the tool holder
Signal corresponding to
T code
TF signal
FIN signal
Motion specified by T
code
CMOK signal
Indexing the tool
MIE signal
(3)A tool in a multiple
–

tool holder to a regular tool
If the C axis is not positioned at the reference position when the T
command for selecting a regular tool is issued after a tool in a multiple
tool holder is selected, the C axis automatically returns to the reference
position. Because the tool in a multiple tool holder is moved with this
command, the CMOK signal is switched to 1 and the MIE signal is
switched to 0. When the C axis has returned to the reference position,
the CMOK signal is switched to 0.
Then, the necessary T code and the corresponding TF signal are
output. The machine returns the FIN signal as soon as the tool has been
indexed, as specified by the T code. This completes indexing the tool.
T1102