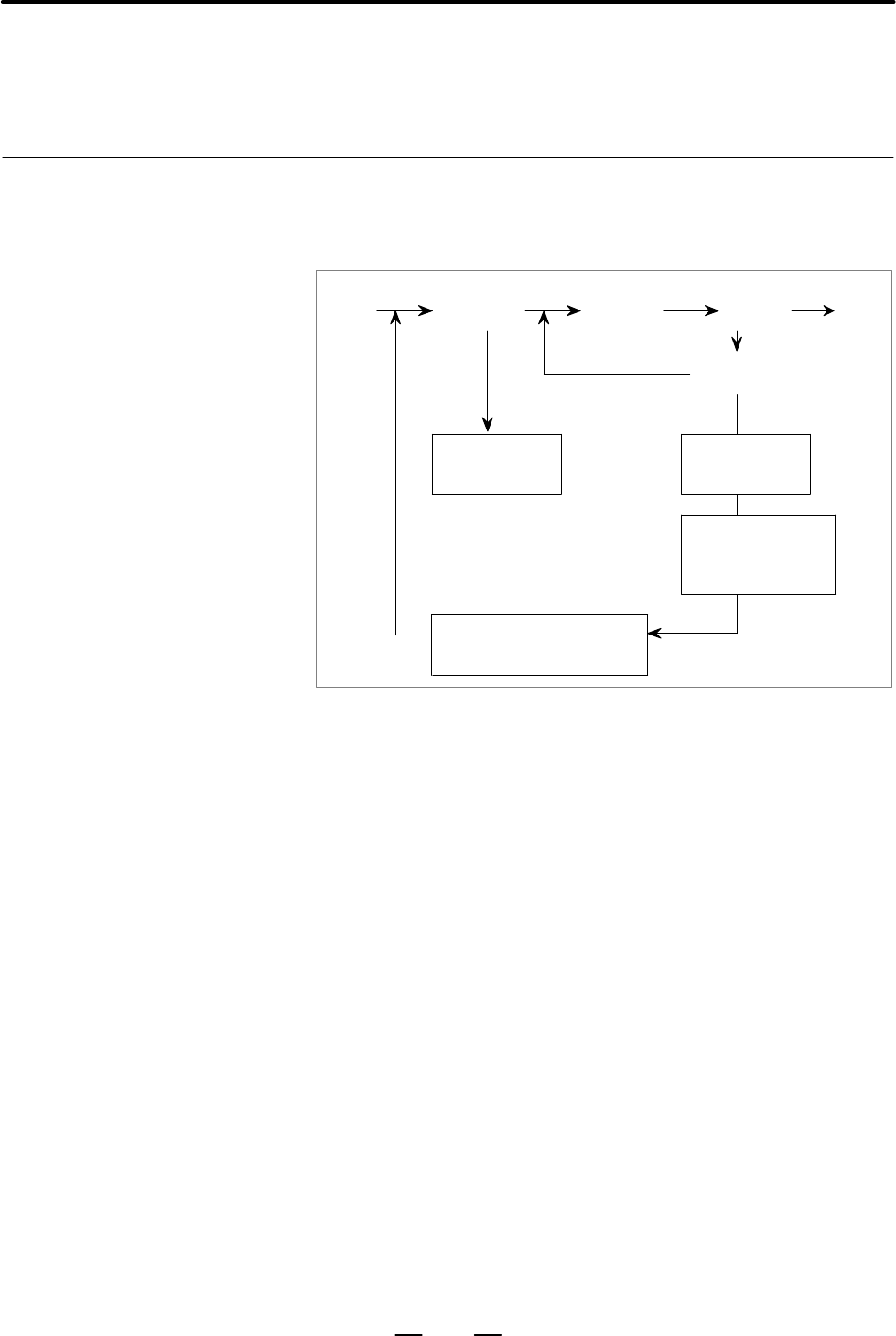 5. TOOL FUNCTION (T FUNCTION)
100
In automatic operation, this function searches the program to be executed
for T commands and outputs the T codes in advance. The machine can
prepare for tool change before execution of the tool change command.
No
Yes
Start
Search for
T command
processing
Does a T command exist?
Outputs a
detected T code.
Outputs an
executed T code.
The PMC checks
whether a detected
T code is executed.
After the block including the
T code has been executed,
the next search commences.
When automatic operation starts, the CNC reads up to 30 blocks of the
program to be executed and stores them into the ring buffer. While
executing a program, the CNC always stores up to 30 blocks to be
executed in its buffer. If T commands are detected in the buffer,
corresponding binary codes are output to PMC addresses F246 to F249
as pre
–

read T code signals in the order in which they are executed. At the
same time, T
–

code read command signal BTF is inverted. Upon detecting
this inversion, the PMC should read the pre
–
read T
–
code signals and
execute the necessary processing. After completing the operation
indicated by the pre
–
read T
–
code signal, the PMC should invert the
BTFIN signal.
The BTF and BTFIN signals have the following functions: When the
BTF and BTFIN signals have different bit states, the CNC outputs the
pre
–
read T

–

code signal. After checking that the pre

–

read T–

code
operation has been completed, the PMC inverts the bit of the BTFIN
signal. This ends the pre
–
read T
–
code operation. In other words, the
opposite logical states of the BTF and BTFIN signals indicate that the
CNC is issuing a pre
–
read T

–
code signal. When the signals have identical
states, the next pre
–
read T
–
code can be output.
5.5
FUNCTION
General
Basic procedure