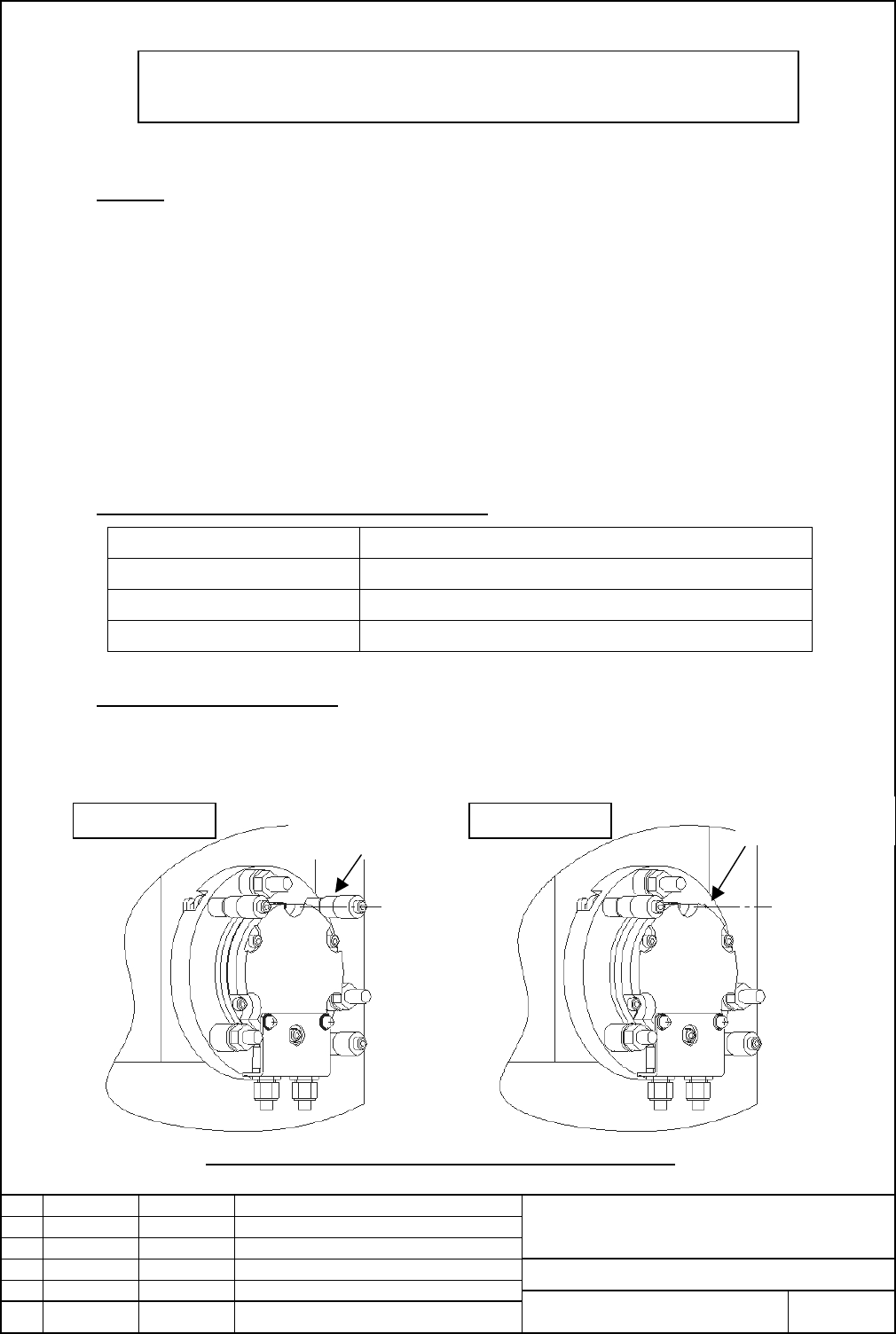 The deletion of the micrometer for
the fulcrum of the folding mirror holder
1/1
FANUC LTD
A-81053E-111
Description
Design Date

Edit.
01 050801 MURAKAMI
Title
Sheet
Draw. No.
The deletion of the microm
eter for the fulcrum
of the folding mirror holder
We report the deletion of the micrometer for the fulcrum used for the XY axis of the folding
mirror holder of the resonator in laser C series C2000-E, C4000-E, and C5000-E. To
adjust the position of height on reflection surface of the folding mirror in the resonator
alignment at factory, the micrometer for the fulcrum was prepared. However,
manufacturing and service should not adjust the fulcrum in the recent model as a result of
the parts accuracy improvement and the strict quality control. On the contrary, there was a
possibility that the setting of this micrometer shifts because it touched by mistake, and it
loosened trouble. So we confirmed there were no problems in the performance and the
quality of the laser oscillator when the adjustment mechanism of the fulcrum part was
deleted. After deleting the adjustment mechanism of the fulcrum part, the method and the
procedure of the resonator alignment are the same.
2.
Applied model, and Schedule of applying
Model Schedule
C2000-E
C4000-E
C5000-E
Since manufacturing number #14
∼
3.
Detail of changed content
The micrometer for the fulcrum is changed to the pin for the fulcrum in the specification.
(Fig. 1)
Fig.1 Change the structure of the folding mirror holder
The micrometer
for the fulcrum
The pin
for the fulcrum
Before chan
e
fter chan
e