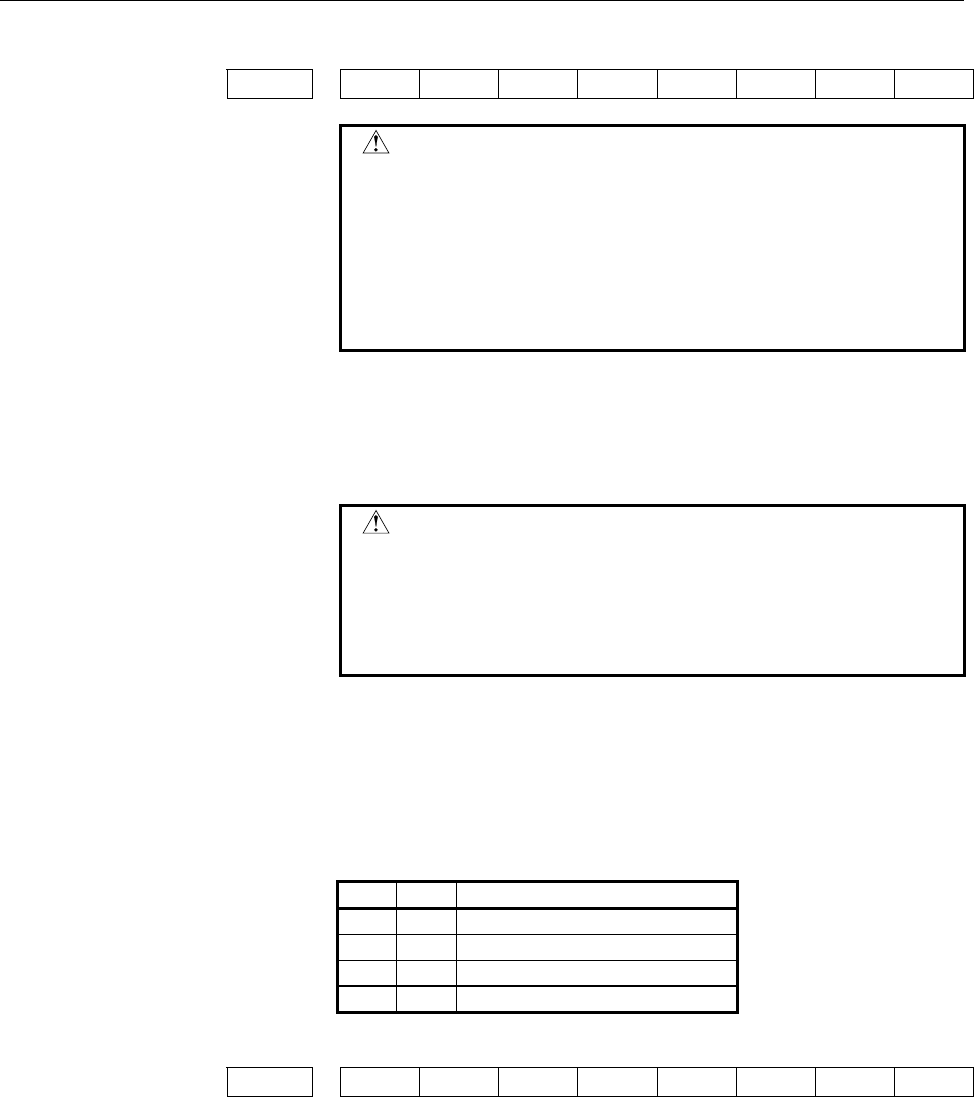 CAUTION
1
When these parameters ar
e set, the power must
be turned off before operation is continued.
2
These parameters are safe
ty parameters, so that
these parameters are prot
ected using the key and
code of Dual Check Safety. To modify a
parameter, set a code for safety parameters as the
key for safety parameters (parameter No. 3226).
[Data type] Bit
CIO
The programmable safe-related I/O signal function is:
0: Disabled.
1: Enabled.
CAUTION
1
When a multi-path system is used, set this
parameter for each path.
2
This parameter has no effect with path 2 in 1-CPU
2-path control, path 3 in
2-CPU 3-path control, and
the loader.
SAP
If, in a multi-path system with the dual check safety function enabled,
a safety alarm is issued from another path, MCC off operation for the
other path(s) is:
0: Not performed.
1: Performed.
NM1,NM2
These parameters are used to set the number of protective doors.
NM2
NM1
Number of protective doors
#7 #6 #5 #4 #3 #2 #1 #0
13801 DCS
[Data type] Bit
DCS
On the dual check safety dia
gnosis screen, the current machine
position and monitor status are:
0: Not displayed.
1: Displayed.
GFKE-0218-EN/02
- 116 -
#7 #6 #5 #4 #3 #2 #1 #0
13800 NM2 NM1 SAP CIO