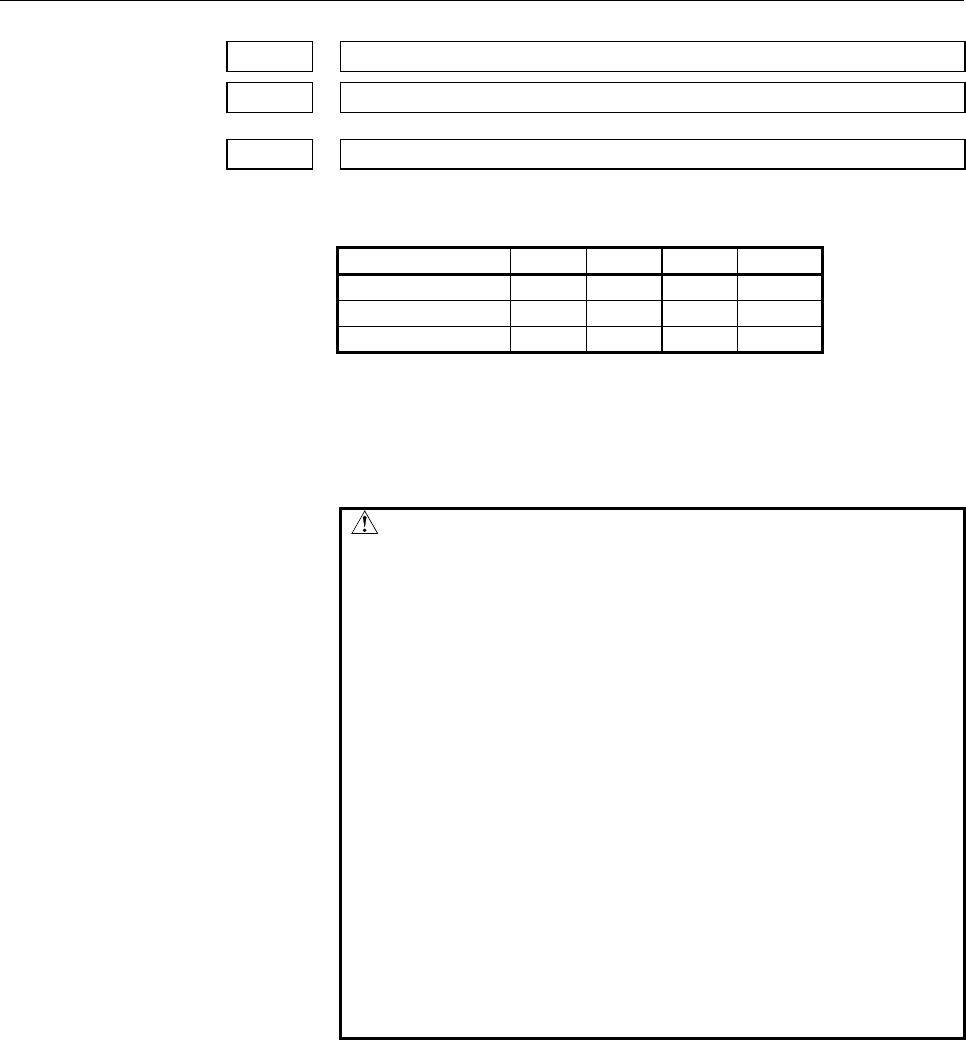 13921
Maximum operation range of the 2nd safe position switch
…
13951
Maximum operation range of the 32nd safe position switch
[Data type] 2-word
Increment system
IS-A
IS-B
IS-C
Unit
Millimeter machine
0.01
0.001
0.0001
mm
Inch machine
0.001
0.0001
0.00001
inch
Rotation axis
0.01
0.001
0.0001
deg
[Valid data range]
-99999999 to 99999999
These parameters set the maximum operation range of the 1st through
32nd safe position switches.
CAUTION
1
The operation range of a safe position switch signal
is checked in terms of the detection unit. So, a
calculation error can result.
2
When the machine position is on the boundary of
the specified ranges (mach
ine position = parameter
setting value), it is considered within the specified
ranges.
3
When the setting of operation range is "maximum
operation range < minimum operation range", the
safe position switch is not output.
4
Parameter No. 13920 through No. 13951 are safety
parameters, so that
these parameters are
protected using the key and code of Dual Check
Safety. To modify a parameter, set a code for
safety parameters as the key for safety parameters
(parameter No. 3226).
5
If parameter No.13920 to No.13951 are changed,
please turn the power of the machine off once.
GFKE-0218-EN/02
- 120 -
13920
Maximum operation range of the 1st safe position switch