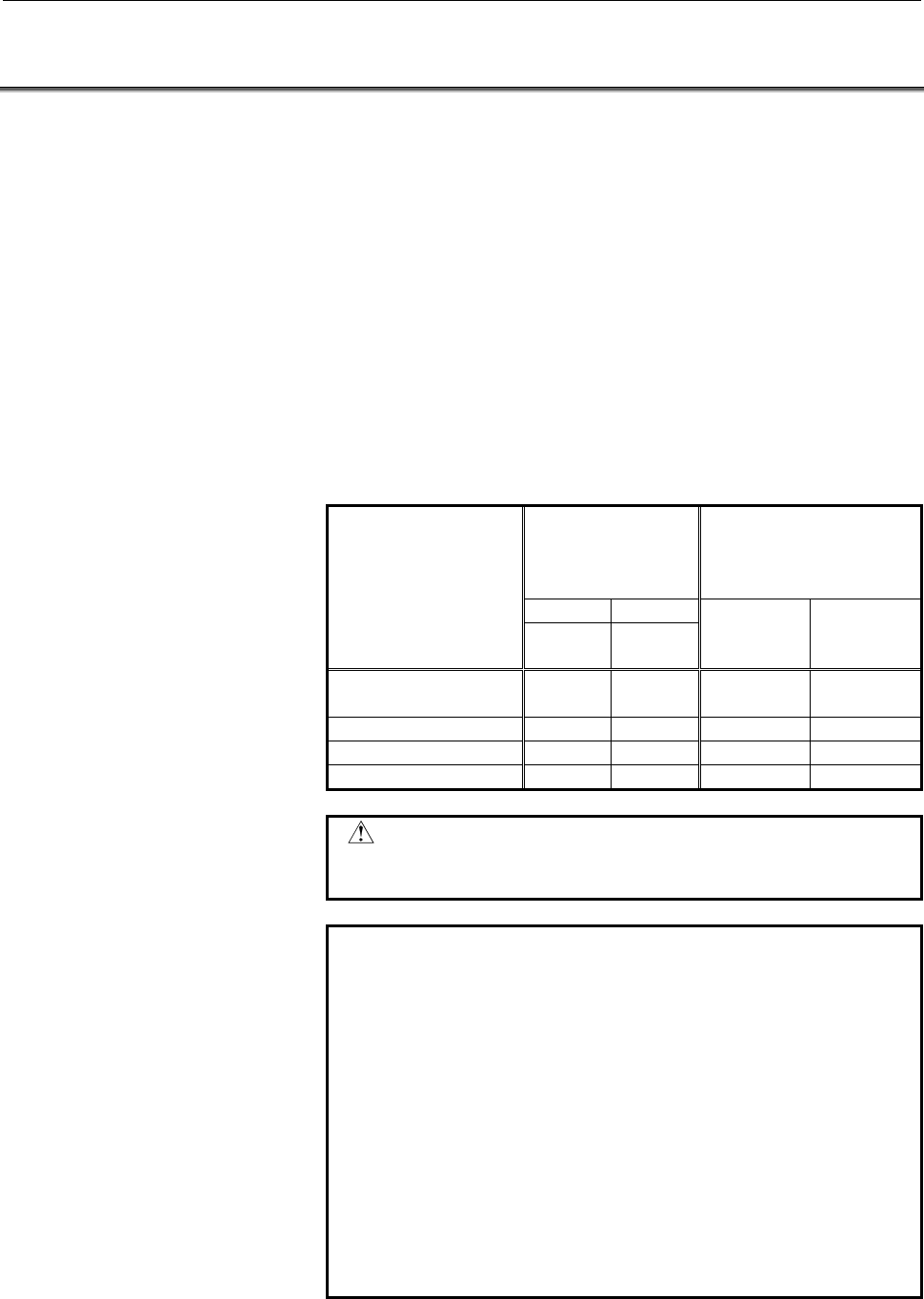 When the guard open request signal is input, the dual check safety
function starts monitoring whether a safety speed is kept on each feed
axis and spindle. If the speed do
es not exceed the safety speed range
and if the machine position is in within the safe range, the guard
unlock signal is enabled. If the saf
ety speed range is exceeded while
the protective door is open, the dual check safety function
immediately enters the safe stop state.
Up to four safety speeds can be
set for each of the feed axes and spindle in safety parameters. If
multiple safety speeds are set, switc
hing between the safety speeds is
enabled according to the state of a dual safety input signal.
Safety speed 1 for a feed axis
assumes the value of parameter No.
1942 when parameter No. 1942 is not set to 0. Safety speed 1 for a
feed axis assumes the value of parameter No. 13821 when parameter
Safety Speed/
Safety Machine
Position Selection
signal
Safety speed parameter
SVAn SVBn
Safe speed
SPAn SPBn
Parameter
for feed
axis
Parameter
for spindle
0 0
No.1942 /
No.13821
No.4372
1 0 No.13822 No.4438
0 1 No.13823 No.4440
1 1 No.13824 No.4442
CAUTION
If an illegal speed is detected, the MCC is shut off
after the time specified in the parameter.
IMPORTANT
1
The period from when an error is detected until the
MCC is shut off can be specified in a parameter.
The period is reserved to stop the spindle safely. A
large value means that a long time is needed to
shut off the MCC. In this parameter, different
values can be specified and used when the safety
function is enabled (the protective door is open)
and disabled (normal operation is performed). The
value of the parameter for the former case must be
carefully specified.
2
A gear ratio, ball screw, and the like must be
carefully selected so that a safety speed can be
kept on the feed axis.
GFKE-0218-EN/02
- 30 -
3.6
SAFE SPEED MONITORING