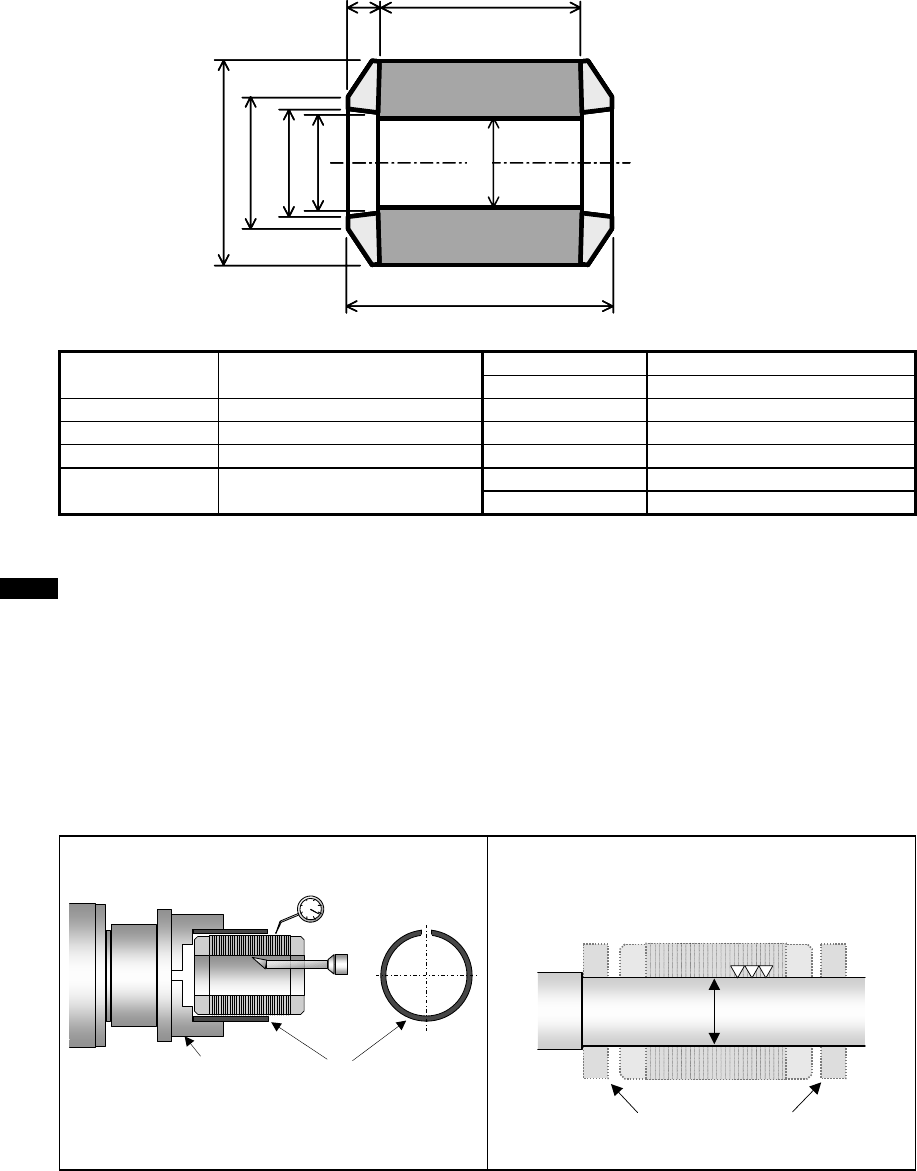 ROTOR DIMENSIONS
AA-225857/01
I
H
G
I
H
G
114.5
(114.2
(Ef
*1) After shrink-fitting the rotor to the spindle, apply finish
machining to outer surface of the rotor and each part
bearings to be placed at the same process. Final finishing diameter is 114.2 +0.01/-0.01.
*2)Before shrink-fitting, apply finish machining to rotor bore
within the dimension of Ef +0.01/-0.01. "Ef" could be
from 74.4 to 77 , so please choose th
e value. When machining, please re

fer to the reference figure below.
*3) To assemble the shaft and rotor, apply shrink-fitting at maximum 200 degrees centigrade. Ideally, within 180
degrees centigrade. Interference should be 60 - 90 micro meters in the case of 20,000 min
-1
.
*4)When you machine the rotor with coolant, please dry up after machining.
*5) To balance the spindle, please prepare
another ring on each side of the rotor. Be sure not cut or drill the rotor to
balance the spindle.
MACHINING ROTOR BORE (reference)
Chuck
Rotor
Jig
Gauge
When machining the rotor bore, please hold the
outer surface of a rotor with a jig shown above.
If you hold the rotor bore, it may be deformed.
FINISH DIMENSION OF SPINDLE
*The parameter of Ef must be the same value as
Non-magnetic rings for balance
1.6S