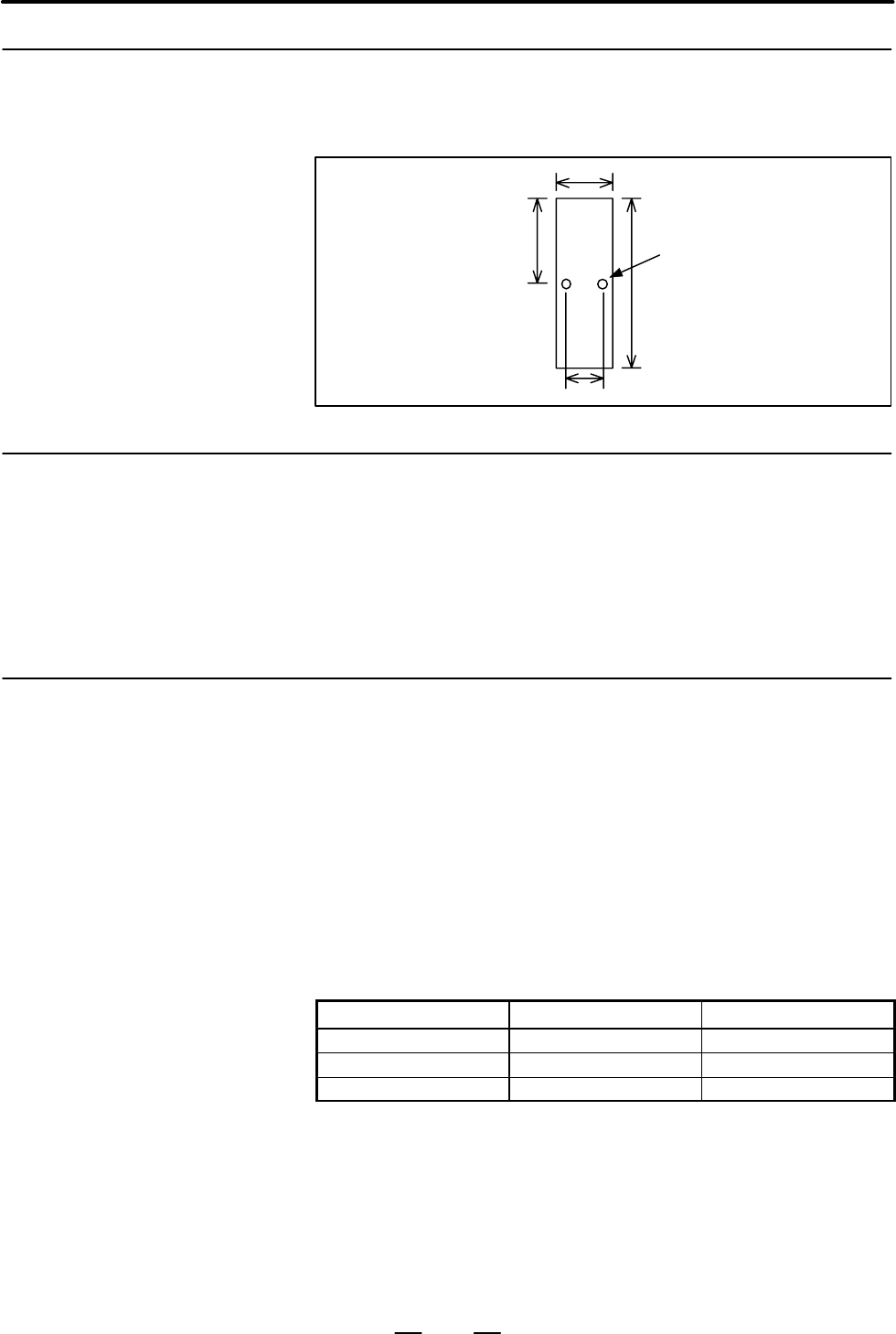 B–62443EN–2/03
3. CONNECTING THE LOADER CONTROL
BOARD OF THE Series 16
i
/18
i
/21
i
109
The figure below shows the installation space and mounting holes for
direct mounting on a board. For direct mounting on a board, the attached
metal fixture for the DIN Rail is not used.
50
40
180
Use a DIN Rail that is 35 mm wide and 7.5 mm high.
Remove the metal fixture for the DIN Rail, together with the fixing
screws, from the attachment. Hook the lower claw of the attachment on
the DIN rail. Raise the attachment a little until the upper claw hooks onto
the DIN Rail. Then, lower the attachment and check that the upper and
lower claws hook onto the DIN rail correctly. Re–mount the DIN Rail
metal fixture on the attachment and secure it with the screws.
The source output driver used for the loader I/O board has functions for
detecting load overcurrent and the temperature of the driver itself. When
the load current increases excessively because of wire grounding or
overheating of the driver, for example, the protection circuit of each driver
(eight output points) functions and holds the output off until the cause is
removed.
To determine which driver has detected the abnormal status, check the
LED display on the loader I/O board. Once turned on, the LED display
remains on until the power is turned off.
Signal name
Address
LED to be checked
*
The table indicates addresses, assuming that the loader I/O board is
addressed X0 and Y0.
When a system alarm is issued in the CNC using the loader I/O board or
when an I/O link communication alarm is issued, all output signals on the
loader I/O board, including brake drive output, are turned off. When the
CNC or loader I/O board is turned off, all output signals are turned off,
too.
3.7.9.2
Installation space and
mounting holes
3.7.9.3
Mounting on a DIN rail
3.7.10
Other Notes
detection
signal when a system
alarm is issued