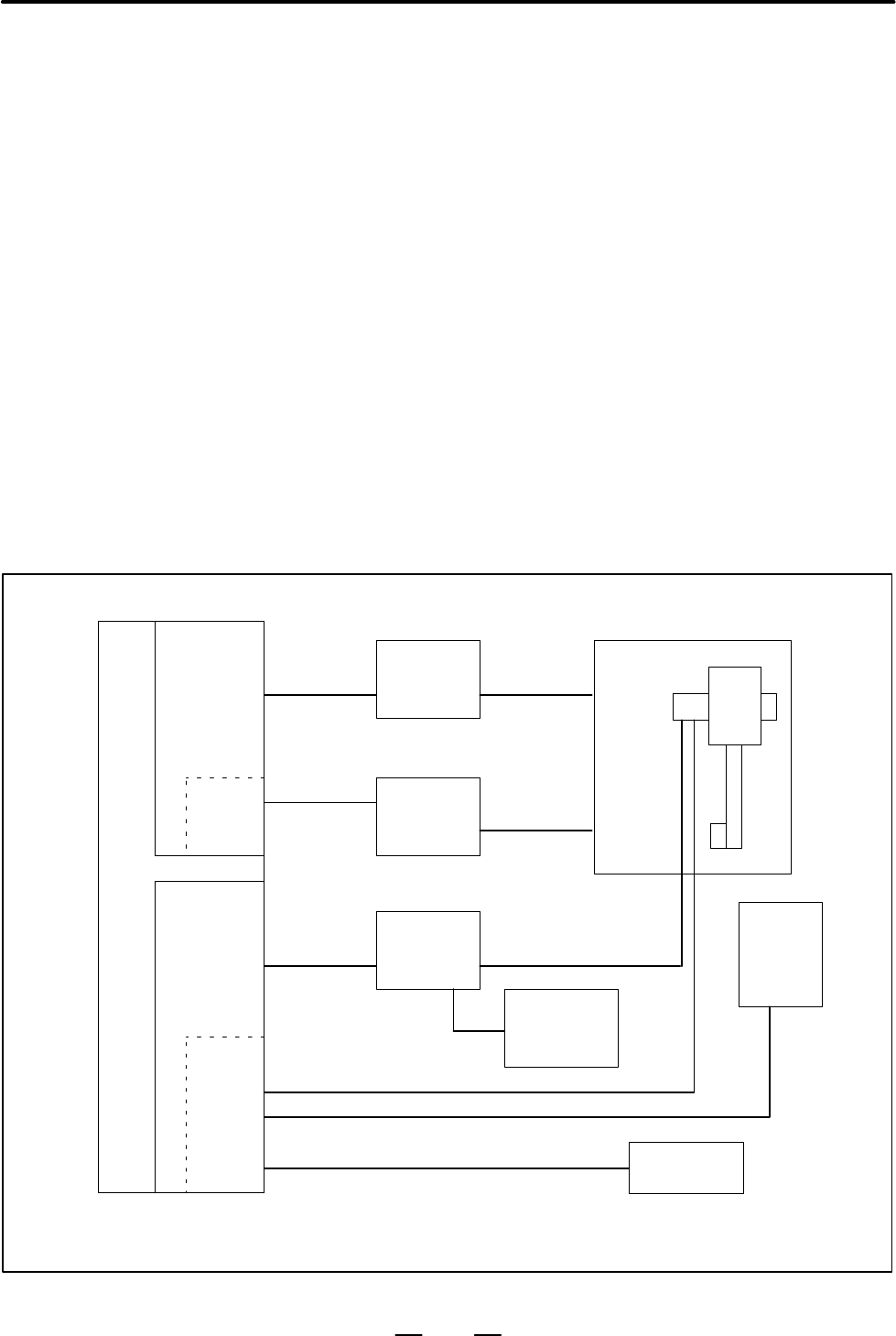 B–62443EN–2/03
1. OVERVIEW
11
The loader control option is connected to the Series 16/18/21 as shown
below.
Axis control for the machine is performed by the main CPU board, while
that for the loader is performed by a dedicated Loader Control Board
(LCB). The PMC of the main CPU unit (option 3 board when a PMC–RC
is used) controls the machine, while the PMC of the LCB controls the
loader. Input/output signals are stored in the LCB, and are fed directly to
the main loader unit, workpiece feeder, and loader operator's panel.
The major tasks involved in building this system are:
(1)
Adding the loader control board (LCB) to the CNC (using one slot
exclusively).
(2)
Mounting and wiring servo amplifiers and an emergency stop control
circuit in the power magnetics cabinet.
(3)
Connecting the loader to the workpiece feeder via cables.
(4)
Connecting the operator's panel.
(5)
Creating loader control related functions by using PMC programs.
(6)
Creating palletizing and teaching functions by using macros.
(7)
Creating (teaching) the loader operation programs.
PMC
PMC
LCB
I/O
Main CPU
Axis control
for
machine side
Axis control
for
loader side
Series
Servo
amplifier
Servo
amplifier
Emergency
stop control
circuit
Machine
Loader
Work
feeder
Loader
operator's panel
1.1
SYSTEM
CONFIGURATION