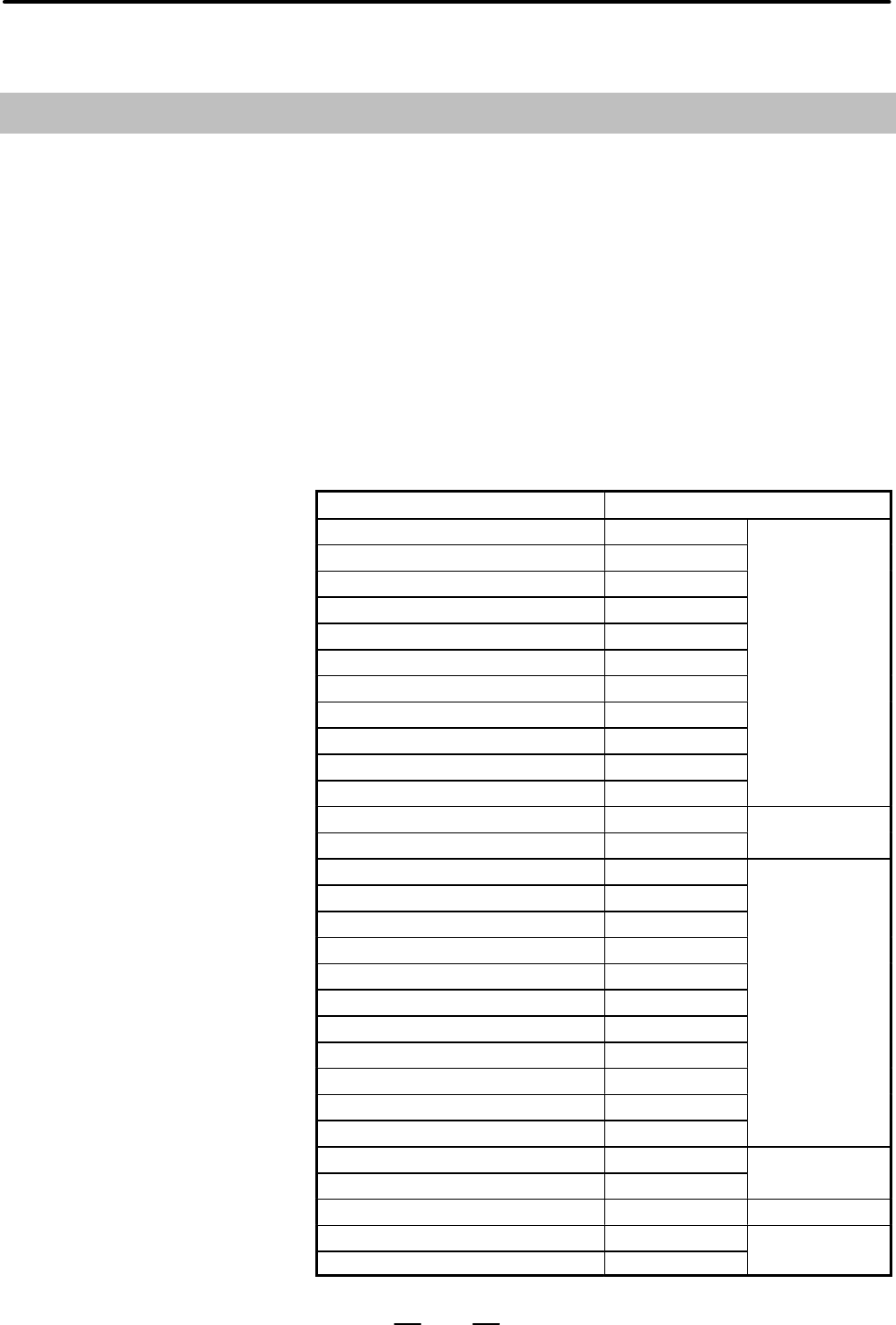 B–62443EN–2/03
PREFACE
4
PREFACE
The Series 16/18/21 supports a loader control option that enables one
control unit to independently control both a machine and loader at the
same time. This option can be used with the CNC products listed below.
This manual is aimed at those users who intend to control a loader with
a CNC. It outlines the loader control option, and describes its connection,
operation, and maintenance. This manual assumes the reader to be
familiar with the standard Series 16, 18, or 21. If required, refer also to
the Series 16/18/21 manuals listed below.
Product name
Abbreviations
FANUC Series 16–TTA
16–TTA
FANUC Series 16–GCA
16–GCA
FANUC Series 160–MB
160–MB
Series 16
FANUC Series 160–TB
160–TB
FANUC Series 160–MC
160–MC
FANUC Series 160–TC
160–TC
FANUC Series 160

–A
160


–A
er
es
FANUC Series 18–TTA
18–TTA
FANUC Series 18–GCA
18–GCA
FANUC Series 180–MB
180–MB
Series 18
FANUC Series 180–TB
180–TB
FANUC Series 180–MC
180–MC
FANUC Series 180–TC
180–TC
FANUC Series 180

–A
180


–A
er
es
FANUC Series 21–TB
21–TB
Series 21
FANUC Series 210

–A
210


–A
Applicable CNC units: