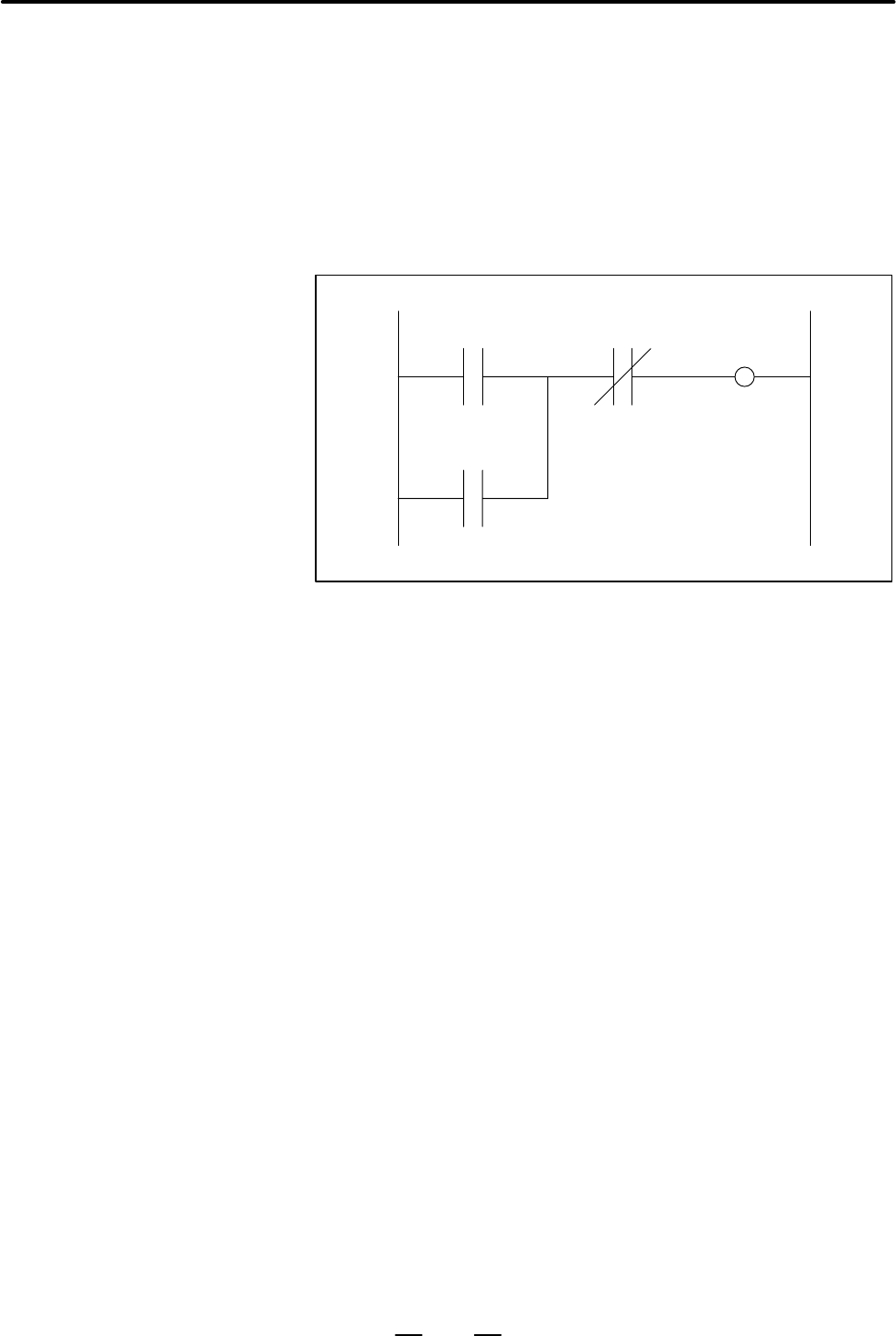 2. CONNECTION
B–62443EN–2/03
40
If loader overtravel is detected, an emergency stop is performed as
described above. The servo power is turned off, and the brake is actuated,
thus preventing return from the overtravel. To overcome this, the
overtravel release signal OTR can be used. When OTR is turned on, +24
V is forcibly applied to the *LOT line to release the emergency stop state.
Jog the loader until *LOT is turned off. Note that the emergency stop
button on the loader operator's panel is enabled even while this operation
is being performed. OTR ignores *LOT. So, for safety, program the
following logic with the PMC:
OTR
*LOT
OTR
Overtravel release
button