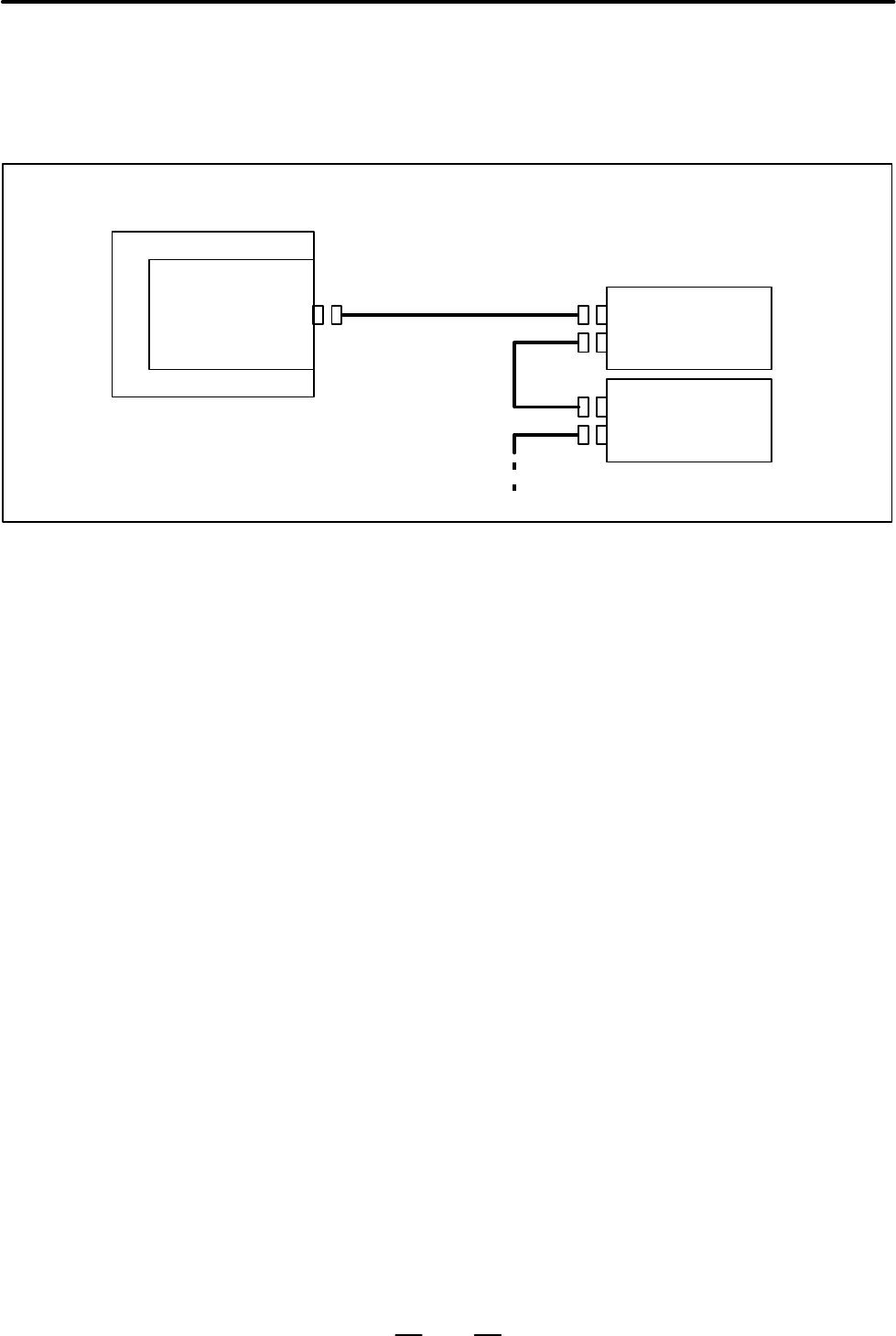 B–62443EN–2/03
3. CONNECTING THE LOADER CONTROL
BOARD OF THE Series 16
i
/18
i
/21
i
75
The Series 16
i
/18
i
/21
i
uses an FSSB interface to connect a servo
amplifier. An FSSB interface is also provided on the loader control board.
When connecting a servo amplifier, use the on–board interface.
The loader control board can control up to four servo axes.
Servo amplifier module
Optical fiber cable
CNC
COP10B
COP10A
Servo card
COP10A
|
|
|
COP10B
COP10A
Up to four axes
Recommended cable (optical fiber cable)
For use in the power magnetics cabinet/fixed:
For use outside the power magnetics cabinet/movable:
For the cable length and other notes,
refer to the connection manual
(hardware) of the Series 16
i
/18
i
/21
i
.
3.5
SERVO INTERFACE
(FSSB)