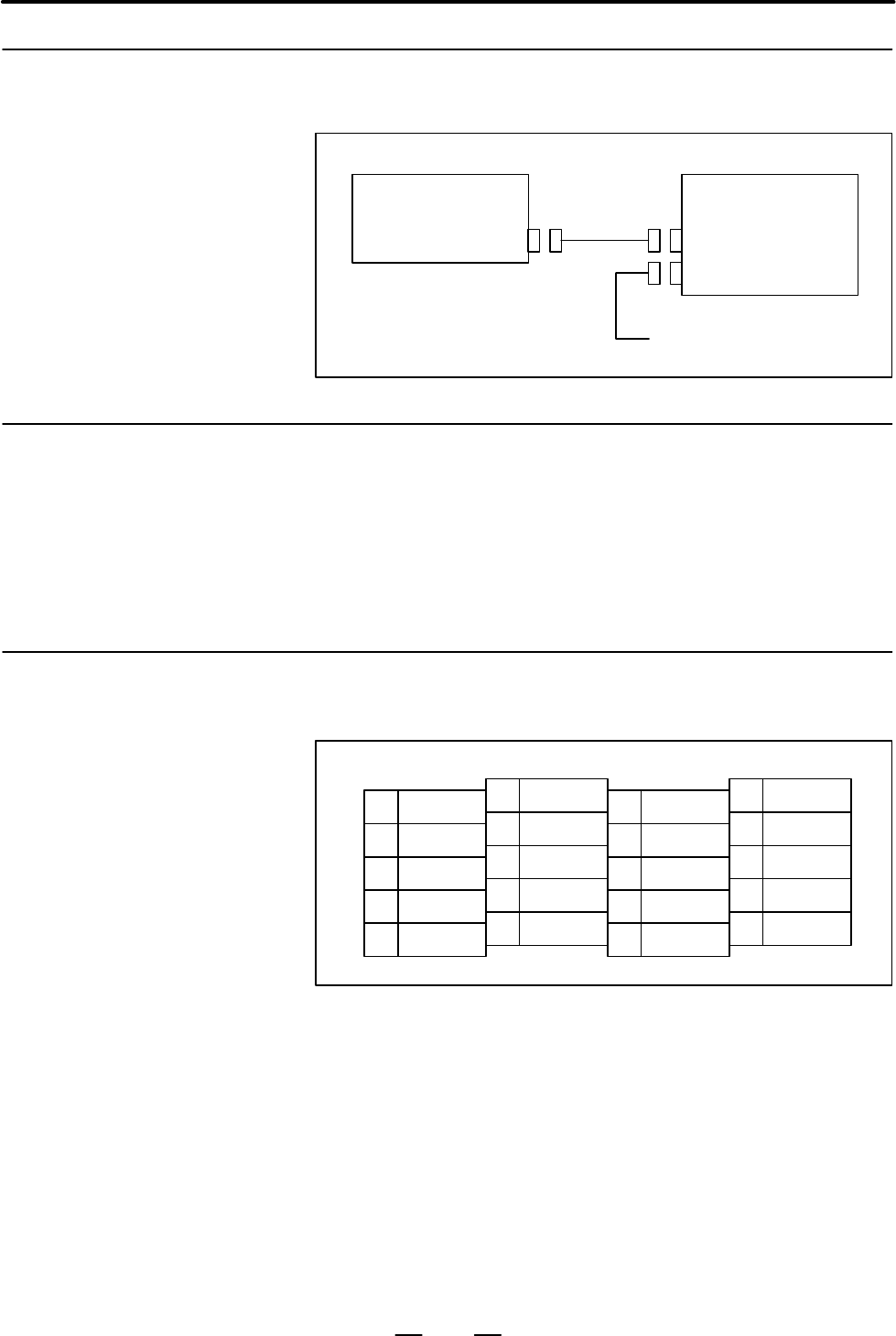 3. CONNECTING THE LOADER CONTROL BOARD
OF THE Series 16
i
/18
i
/21
i
B–62443EN–2/03
96
This board is connected as a slave unit of an I/O link via the I/O link
interface of the loader control board.
Loader control board
JD1A
Loader I/O board
JD1B
JD1A
To another slave unit of an I/O link
This board occupies five bytes for each of input and output. Use the
following module names:
Input:/5
Output:/5
For such addressing, it is recommended that the address of this board
begin with X0 and Y0. This section assumes that the loader I/O board is
addressed X0 and Y0.
Connector pin layout on the loader I/O board side
JD1A, JD1B (PCR–EV20MDT)
+5V9
7
5
SOUT3
SIN1
10
8
6
*SOUT4
*SIN2
19
17
0V15
0V13
+5V20
+5V18
0V16
0V14
0V12
3.7.3
Connecting an I/O Link
3.7.3.1
Addressing an I/O Link
3.7.3.2
Connector