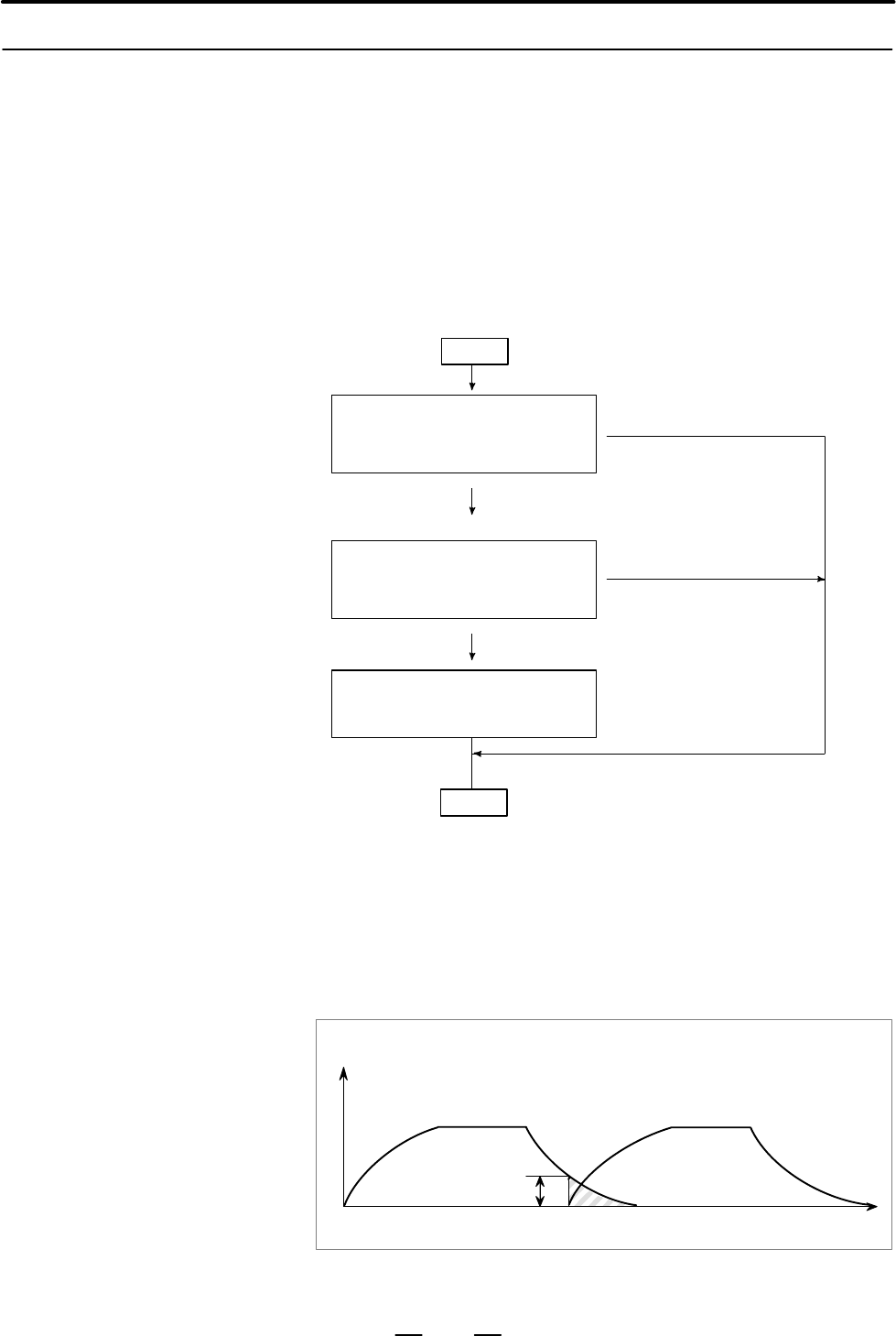 PROGRAMMING
5. FEED FUNCTIONS
B–63664EN/02
76
This function decelerates the feedrate when the difference between the
feedrates at the end point of block A and the start point of block B along
each axis is larger than the value specified in parameter No. 1781. The
function executes block B when the feedrates along all axes are smaller
than the feedrate specified in parameter No. 1741. In this case, the
function determines that the number of accumulated pulses is zero.
The flowchart for feedrate control is shown below.
START
Yes
Yes
END
No
No
Is the feedrate difference between
blocks along each axis larger than
the value specified in parameter
(No. 1781)?
Are the feedrates along all axes
smaller than that specified in
parameter (No. 1741)?
Further decelerates the
feedrate in block A
The number of accumulated pulses
is determined to be zero and block
B is executed.
When the feedrate difference between blocks along each axis is larger than
the value specified in parameter No. 1781, the relationship between the
feedrate and time is as shown below. Although accumulated pulses
equivalent to the hatched area remain at time t, the next block is executed
because the feedrate of the automatic acceleration/deceleration circuit is
smaller than the feedrate specified in parameter No. 1741.
t
Feedrate V
Block A
Block B
Parameter–set feedrate
Time t
5.4.3.2
Corner deceleration
according to the feedrate
difference between
blocks along each axis
Explanations
control