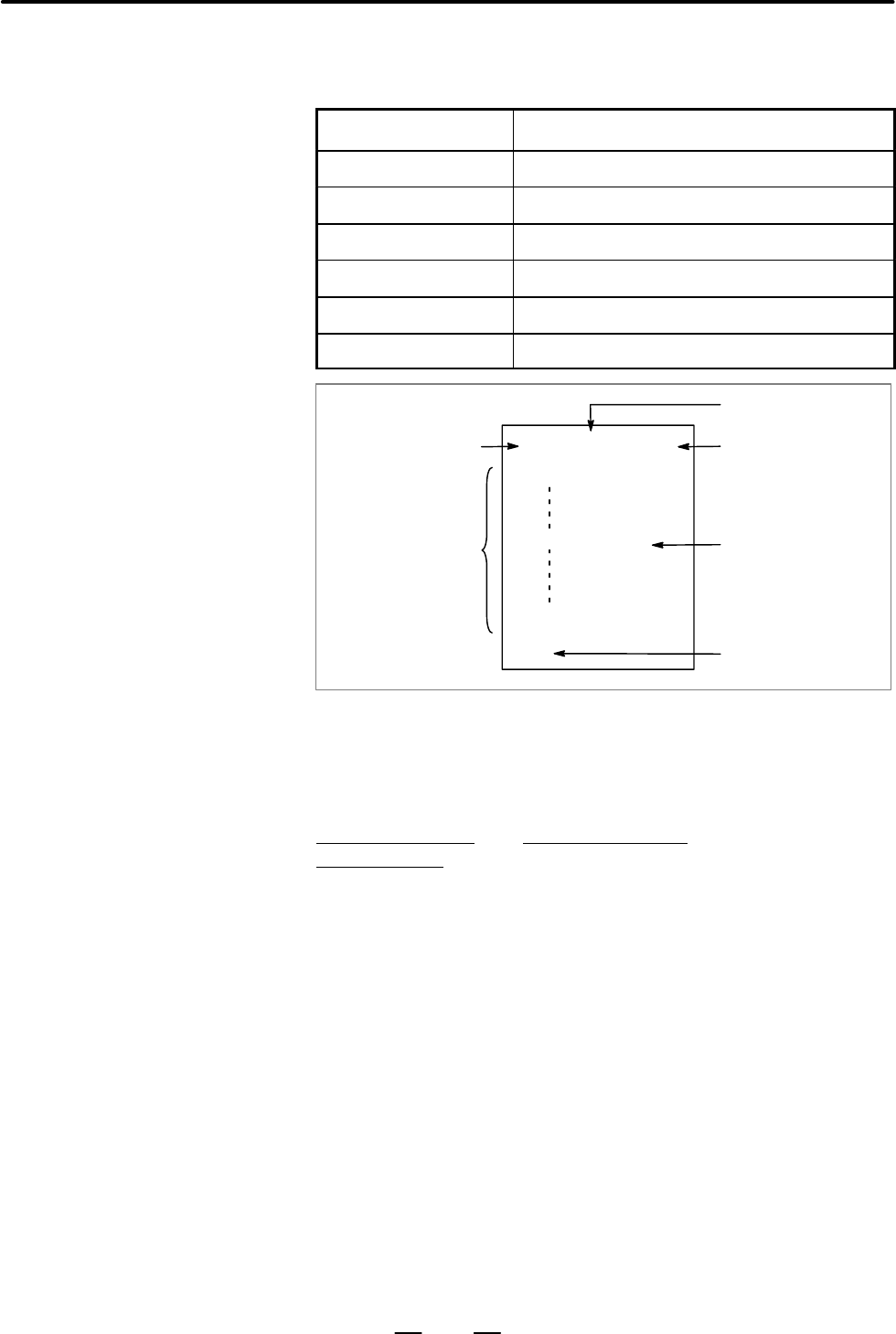 PROGRAMMING
B–63664EN/02
10. PROGRAM CONFIGURATION
115
A program consists of the following components:
Table 10 Program components
Tape start
Symbol indicating the start of a program file
Leader section
Used for the title of a program file, etc.
Program start
Symbol indicating the start of a program
Program section
Commands for machining
Comment section
Comments or directions for the operator
Tape end
Symbol indicating the end of a program file
Tape start
O0001 ;
M30 ;
%
(COMMENT)
Program section
Leader section
Program start
Comment section
Tape end
Fig.10 (b) Program configuration
A program section consists of several blocks. A program section starts
with a program number and ends with a program end code.
configuration
Block 1
N1 G91 G00 X120.0 Y80.0 ;
Block 2
N2 G43 Z–32.0 H01 ;
: :
A block contains information necessary for machining, such as a move
command or assist gas on/off command.Specifying a slash (/) at the start
of a block disables the execution of some blocks (see "optional block
skip" in II–10.2).
configuration