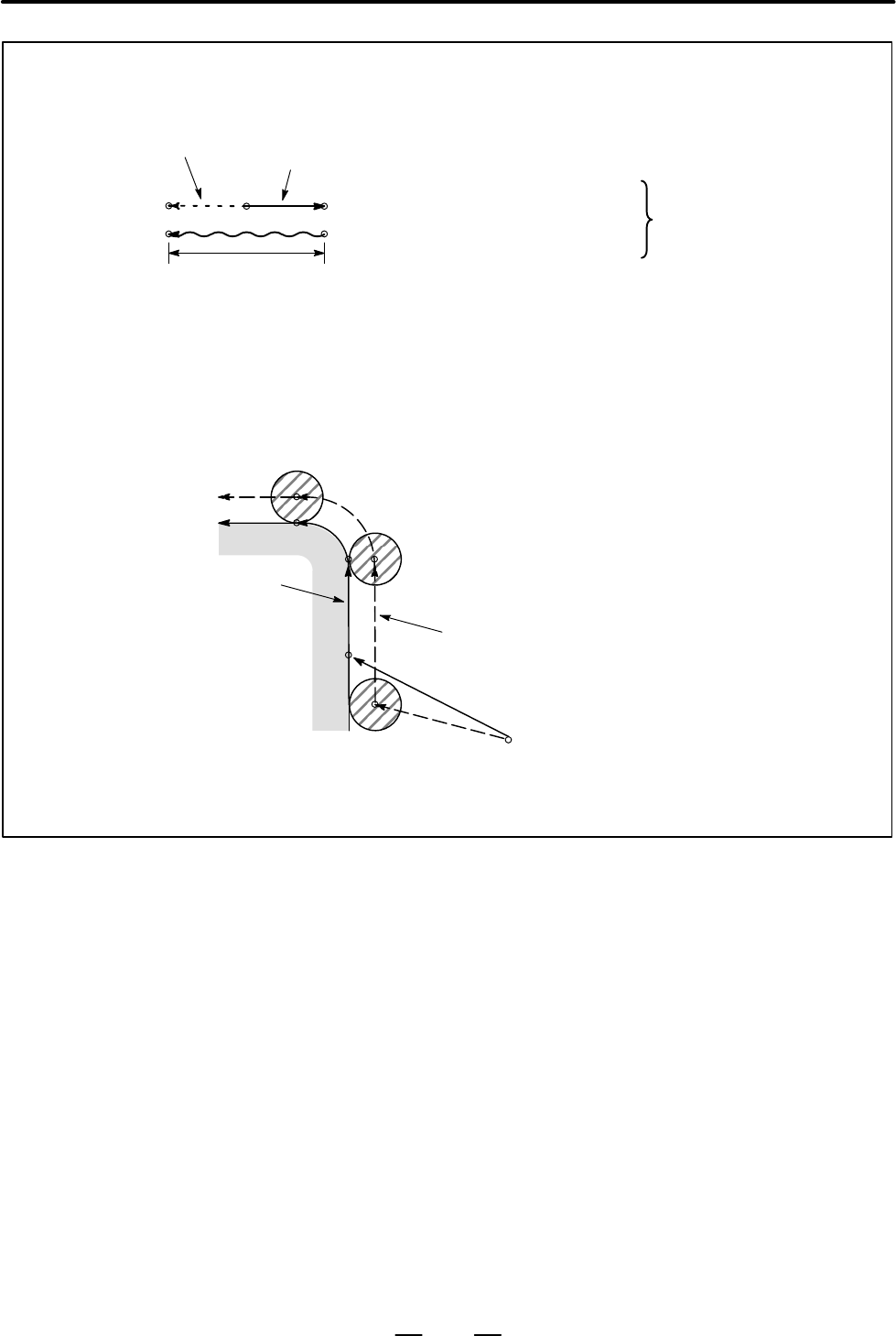 PROGRAMMING
12. COMPENSATION FUNCTION
B–63664EN/02
146
NOTE
1
When the specified direction is reversed by decrease as shown in the figure below, the tool
moves in the opposite direction.
2
Tool offset can be applied to circular interpolation (G02, G03) with the G45 to G48 commands
only for 1/4 and 3/4 circles using addresses I, J and K by the parameter setting, providing that
the coordinate rotation be not specified at the same time. This function is provided for
compatibility with the conventional CNC tape without any cutter compensation. The function
should not be used when a new CNC program is prepared.
3
D code should be used in tool offset mode (G45 to G48). However, H code can be used by
setting the parameter TPH (No. 5001
#5)
because of compatibility with conventional CNC tape
format. The H code must be used under length offset cancel (G49).
G46 X2.50 ;
Tool offset value
+3.70
Equivalent command
X–1.20 ;
Movement of the tool
Program command
Start
position
End
position
Tool offset value
Example
N1
N2
N3
N4
Program
N1 G46 G00 X_ Y_ D_ ;
N2 G45 G01 Y_ F_ ;
N3 G45 G03 X_ Y_ I_ ;
N4 G01 X_ ;
Tool offset for circular interpolation
Programmed nozzle path
Actual nozzle path