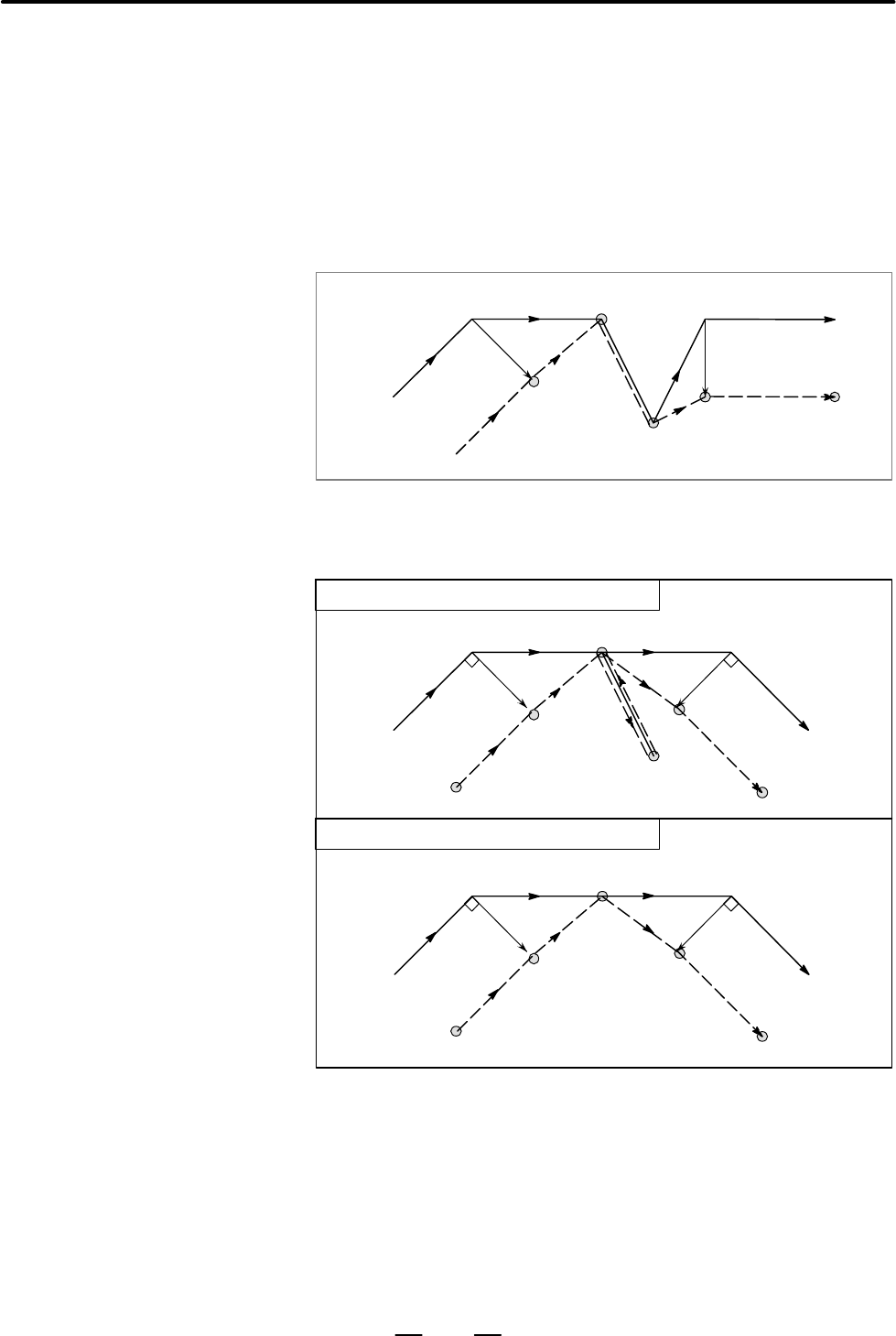 PROGRAMMING
12. COMPENSATION FUNCTION
B–63664EN/02
168
If the following command is specified in the offset mode, the offset mode
is temporarily canceled then automatically restored. The offset mode can
be canceled and started as described in II–12.3.2 and 12.3.4.
If G28 is specified in the offset mode, the offset mode is canceled at an
intermediate position. If the vector still remains after the beam is returned
to the reference position, the components of the vector are reset to zero
with respect to each axis along which reference position return has been
made.
(G42 G00)
S
S
S
S
G28
G00
r
r
Intermediate position
Reference position
If G29 is commanded in the offset mode, the offset will be cancelled at
the intermediate point, and the offset mode will be restored automatically
from the subsequent block.
G29 specified immediately after G28
(G42 G00)
S
S
S
G28
G00
r
r
(G42 G00)
S
S
G00
r
r
S
S
G29
G29
Beam center path
Programmed path
Reference position
Intermediate position
Intermediate position
Beam center path
Programmed path
G29 specified not immediately after G28
G29
compensation cancel
Specifying G28 (automatic re-
turn to the reference position)
in the offset mode
Specifying G29 (automatic re-
turn from the reference posi-
tion) in the offset mode