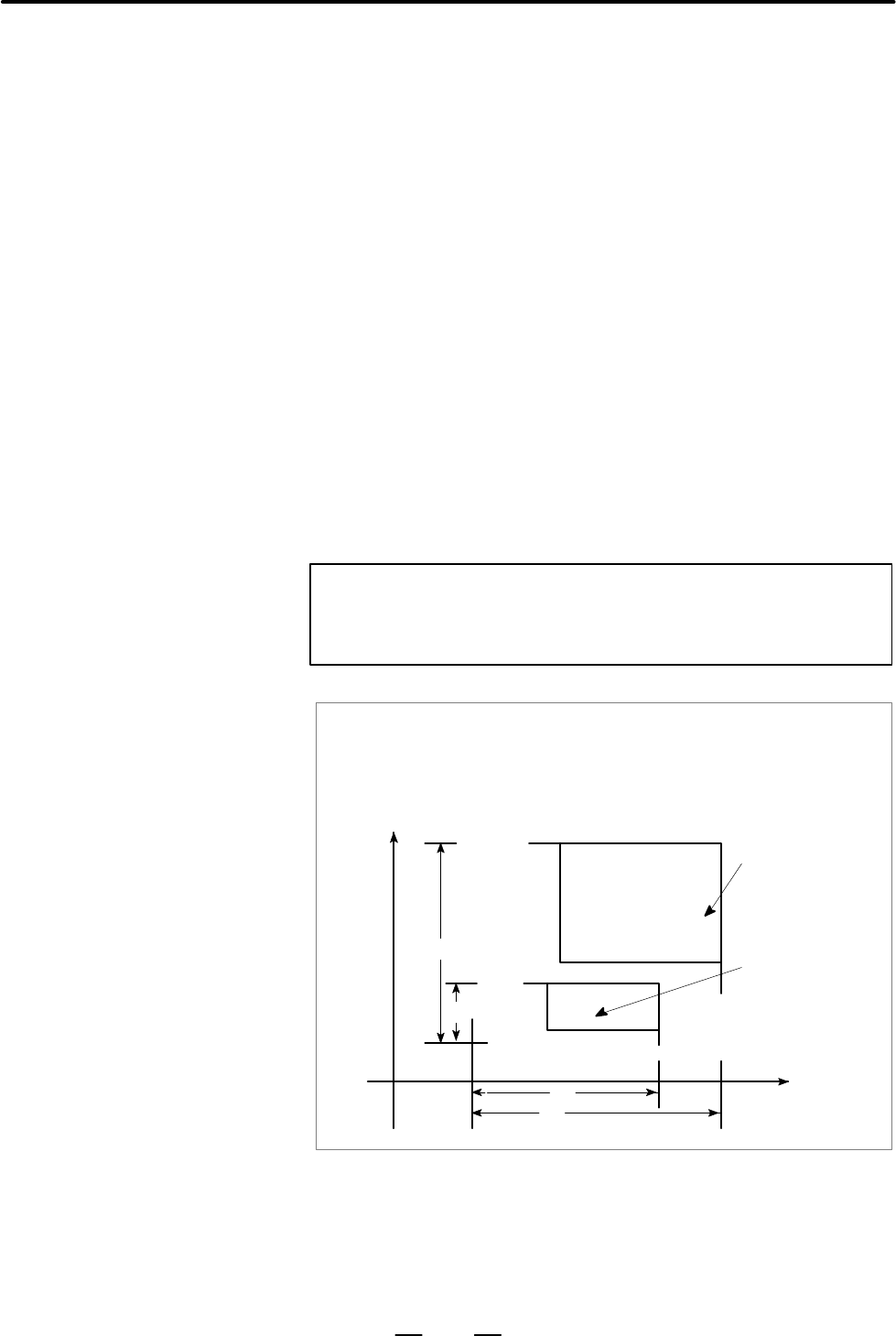 PROGRAMMING
12. COMPENSATION FUNCTION
B–63664EN/02
212
Least input increment of scaling magnification is: 0.001 or 0.00001 It is
depended on parameter SCR (No. 5400#7) which value is selected. If
scaling P is not specified on the block of scaling (G51X_Y_Z_P_ ;), the
scaling magnification set to parameter (No. 5411) is applicable. If X,Y,Z
are omitted, the beam position where the G51 command was specified
serves as the scaling center.
Each axis can be scaled by different magnifications. Also when a negative
magnification is specified, a mirror image is applied. First of all, set a
parameter XSC (No. 5400#6) which validates each axis scaling (mirror
image).
Then, set parameter SCLx (No. 5401#0) to enable scaling along each axis.
Least input increment of scaling magnification of each axis (I, J, K) is
0.001 or 0.00001( set parameter SCR (No. 5400#7)).
Magnification is set to parameter 5421 within the range +0.00001 to
+9.99999 or +0.001 to +999.999
If a negative value is set, mirror image is effected.
If magnification I, J or K is not commanded, a magnification value set to
parameter (No. 5421) is effective. However, a value other than 0 must be
set to the parameter.
NOTE
Decimal point programming can not be used to specify the
rate of magnification (I, J, K).
Y axis
X axis
b
a
d
a/b
:
Scaling magnification of X axis
c/d
:
Scaling magnification of Y axis
Programmed figure
Scaled figure
0
c
Fig.12.5 (b) Scaling of each axis
Explanations
along all axes at the
same rate of
magnification
programmable mirror
image
(negative magnification)