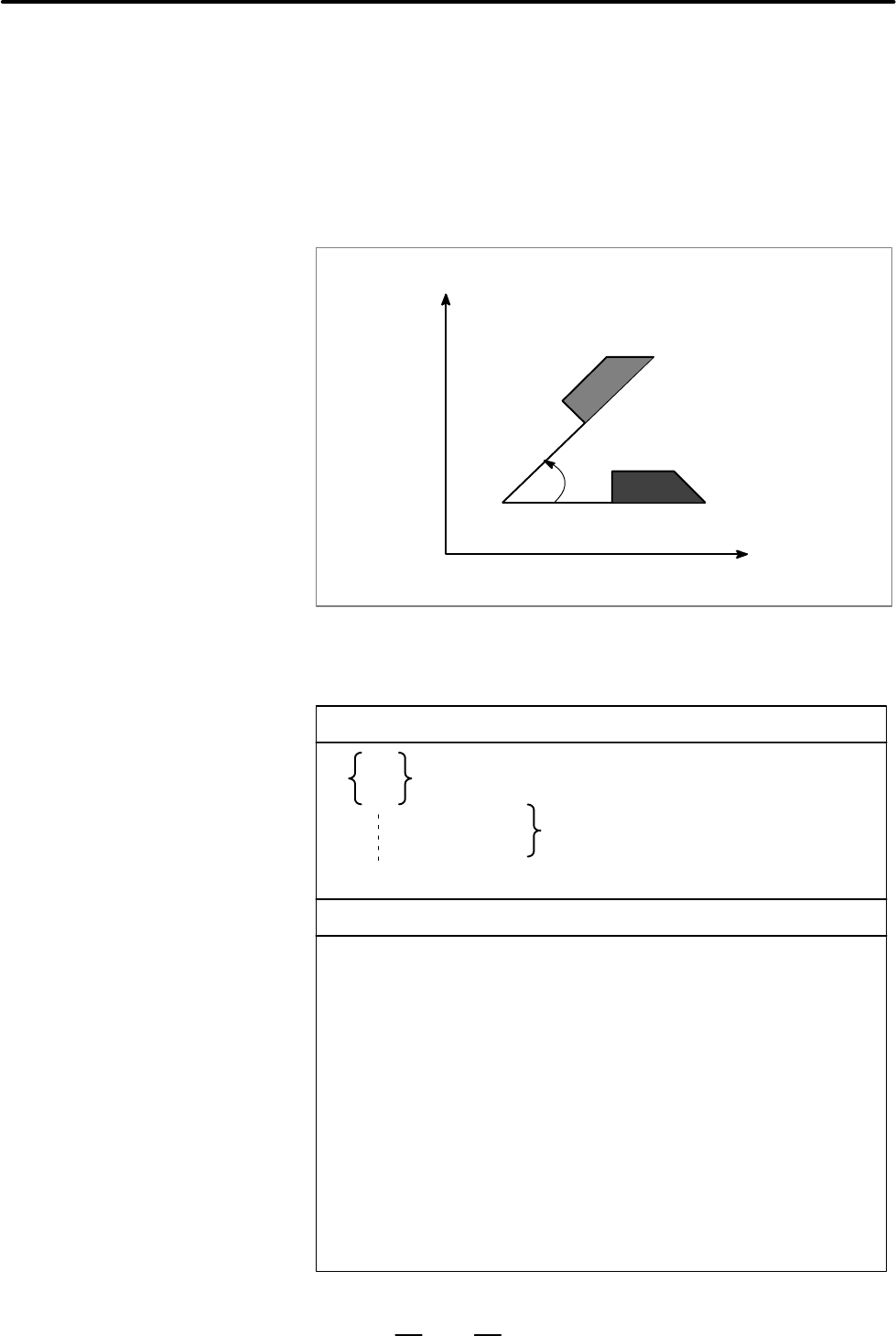 PROGRAMMING
12. COMPENSATION FUNCTION
B–63664EN/02
216
A programmed shape can be rotated. By using this function it becomes
possible, for example, to modify a program using a rotation command
when a workpiece has been placed with some angle rotated from the
programmed position on the machine. Further, when there is a pattern
comprising some identical shapes in the positions rotated from a shape,
the time required for programming and the length of the program can be
reduced by preparing a subprogram of the shape and calling it after
rotation.
Angle of rotation
Center of rotation
Y
X
0
Fig.12.6 (a) Coordinate system rotation
G68
α
_β_

R

_

; Start rotation of a coordinate system.
G17 (G18 or G19)
:

Select the plane in which contains the figure to be
rotated.
α
_
β
_

Absolute command for two of the x_,y_,and Z_ axes
that correspond to the current plane selected by a
command (G17, G18, or G19). The command
specifies the coordinates of the center of rotation for
the values
specified subsequent to G68.
R_
Angular displacement with a positive value indicates
counter clockwise rotation. Bit 0 of parameter 5400
selects whether the specified angular displacement is
alwarys considered an absolute value or is considered
an absolute or incremental value depending on the
specified G code (G90 or G91).
Least input increment
:

0.001 deg
Valid data range
:

–360,000

A

360,000
Coordinate system rotation mode
(The coordinate system is rotated.)
G69 ;
Coordinate system rotation cancel command
Format
Meaning of command
G17
G18
G19
12.6
COORDINATE
SYSTEM ROTATION
(G68, G69)
Format