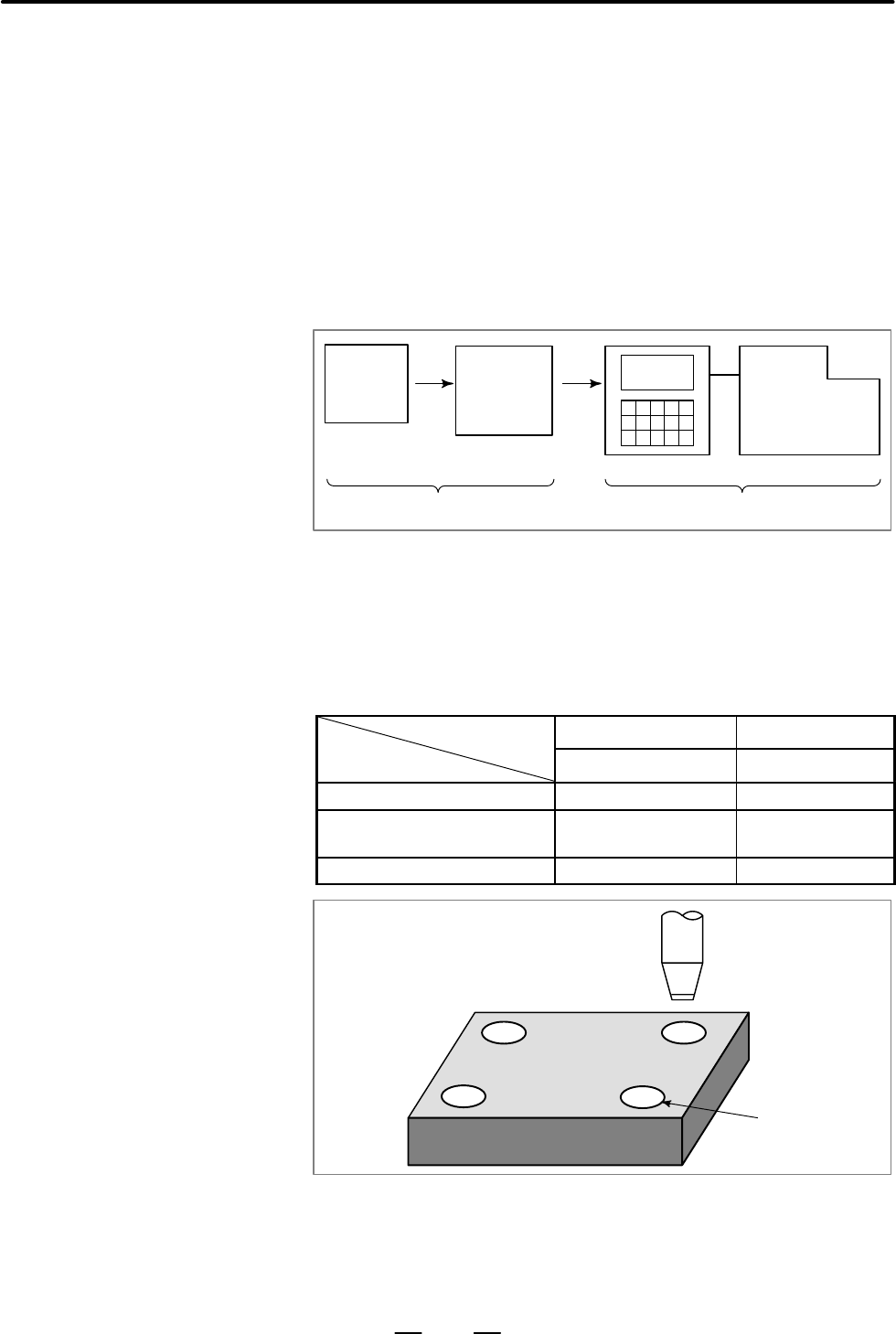 GENERAL
1. GENERAL
B–63664EN/02
6
When machining the part using the CNC machine tool, first prepare the
program, then operate the CNC machine by using the program.
1)
First, prepare the program from a part drawing to operate the CNC
machine tool.
How to prepare the program is described in the Chapter II.
PROGRAMMING.
2)
The program is to be read into the CNC system. Then, mount the
workpieces and tools on the machine, and operate the nozzle according
to the programming. Finally, execute the machining actually.
How to operate the CNC system is described in the Chapter III.
OPERATION.
Part
drawing
Part
programming
CHAPTER II PROGRAMMING
CHAPTER III OPERATION
CNC
MACHINE TOOL
Before the actual programming, make the machining plan for how to
machine the part.
Machining plan
1. Determination of workpieces machining range
2. Method of mounting workpieces on the machine tool
3. Machining sequence in every machining process
4. Cutting conditions
Cutting procedure
Peripheral machining
Hole machining
: Feedrate, beam output
Hole cutting
Nozzle
Prepare the program of the nozzle path and cutting condition according
to the workpiece figure, for each cutting.
1.1
GENERAL FLOW OF
OPERATION OF CNC
MACHINE TOOL