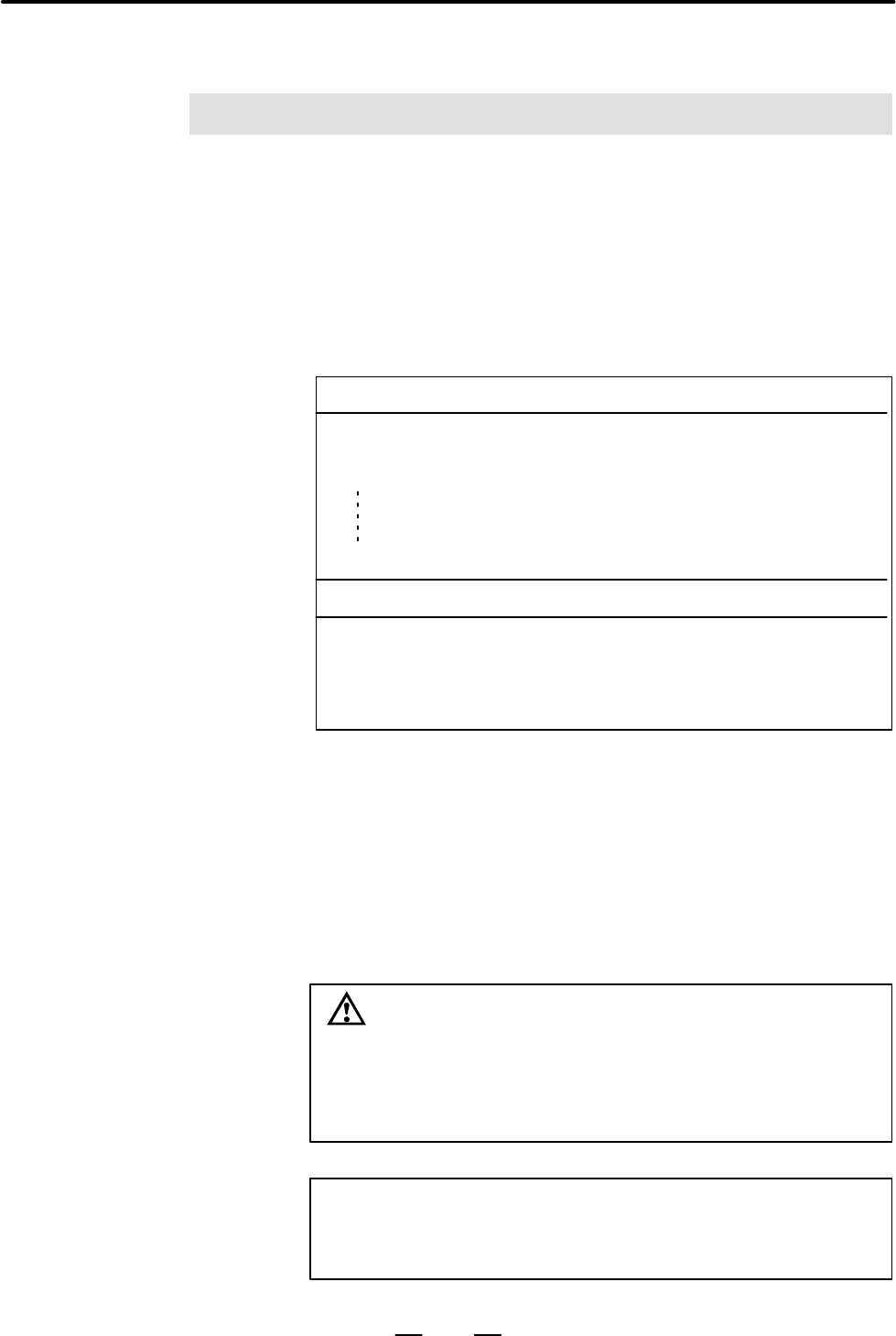 PROGRAMMING
14.
PROGRAMMABLE PARAMETER
ENTRY (G10)
B–63664EN/02
286
14
PROGRAMMABLE
PARAMETER
ENTRY
(G10)
The values of parameters can be entered in a lprogram. This function is
used for setting pitch error compensation data when attachments are
changed or the maximum cutting feedrate or cutting time constants are
changed to meet changing machining conditions.
G10L50;
Parameter entry mode setting
N_R_;
For parameters other than the axis type
N_P_R_;
For axis type parameters
G11;
Parameter entry mode cancel
N
_
:
Parameter No. (5–digit) or compensation position No. for pitch errors
compensation +10,000 (5–digit)
R_:
Parameter setting value (Leading zeros can be omitted.)
P_:
Axis No. 1 to 8 (Used for entering axis type parameters)
Format
Do not use a decimal point in a value set in a parameter (R_).
a decimal point cannot be used in a custom macro variable for R_either.
Specify an axis number (P_) from 1 to 8 (up to eight axes) for an axis type
parameter. The control axes are numbered in the order in which they are
displayed on theCNC display.
For example, specity P2 for the control axis which is displayed second.
WARNING
Do not fail to perform reference point return manually after
changing the pitch error compensation data or backlash
compensation data. Without this, the machine position can
deviate from the correct position.
NOTE
Other NC statements cannot be specified while in
parameter input mode.
General
Format
Explanations