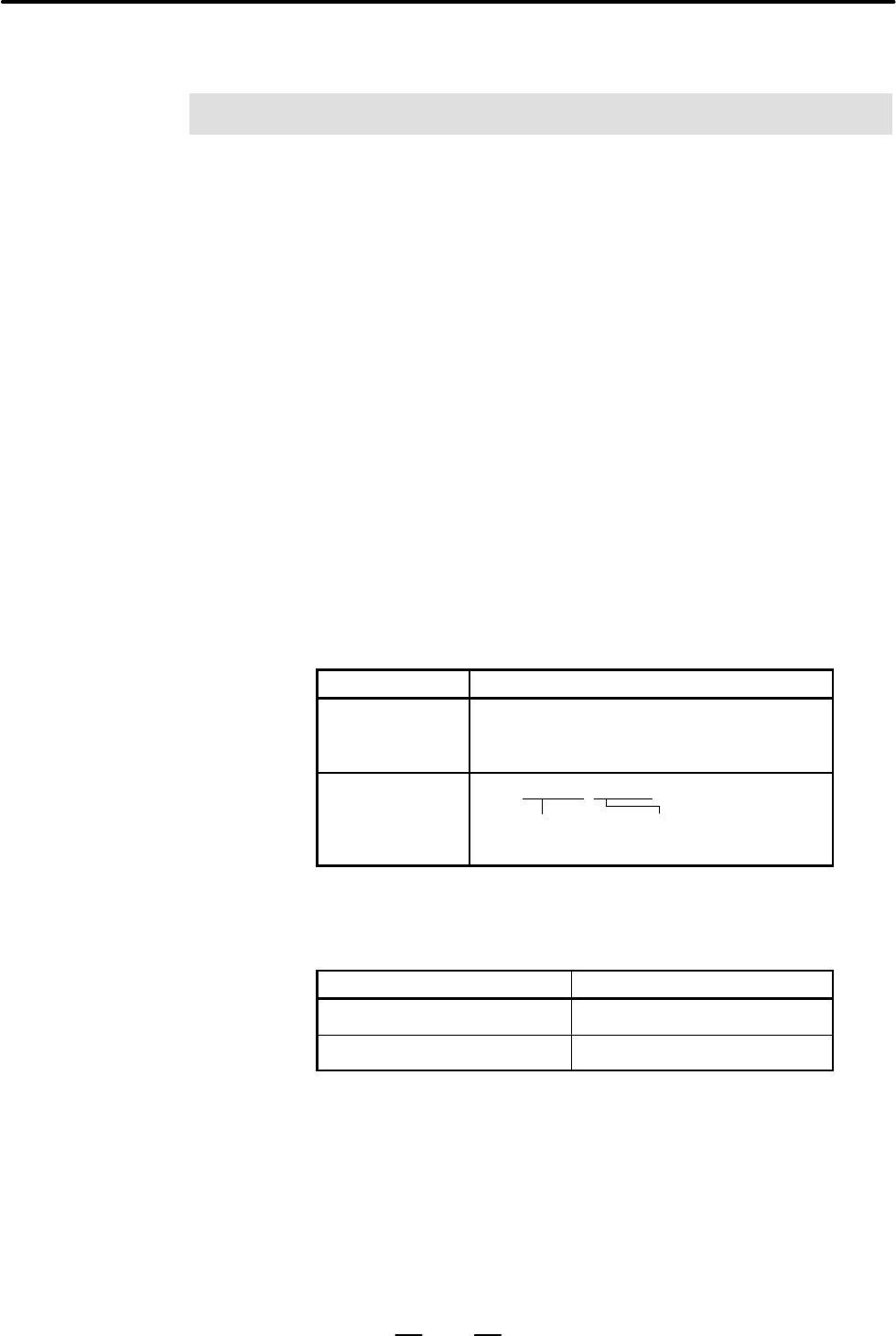 PROGRAMMING
15.
MEMORY OPERATION USING
FS15 TAPE FORMAT
B–63664EN/02
288
15
MEMORY OPERATION USING FS15 TAPE FORMAT
Memory operation of the program registered by FS15 tape format is
possible with setting of the setting parameter (No. 0001#1).
Data formats for cutter compensation and subprogram calling are
different between the Series 16 and Series 15. The Series 15 data formats
can be processed for memory operation.Other data formats must comply
with the Series 16.When a value out of the specified range for the Series
16 is registered, an alarm occurs. Functions not available in the Series 16
cannot be registered or used for memory operation.
Offset numbers are specified by address D in the Series 15. When an
offset number is specified by address D, the modal value specified by
address H is replaced with the offset number specified by address D.
If a subprogram number of more than four digits is specified, the four
low–order digits are regarded as the subprogram number. If no repeat
count is specified, 1 is assumed.
Table 15 (a) Subprogram call data format
Series 15
M98 Pfffff

L

ffff

;
P : Subprogram number
L : Repetition count (1 to 9999)
Series 16
The Series 15 and Series 16 use different addresses for the repeat count
for canned cycles as listed in Table 15 (a).
Table 15 (b) Address for times of repetition of canned cycle
General
Explanations
compensation offset
number
Repetition count Subprogram number
(1 to 999)
cycle repetition count