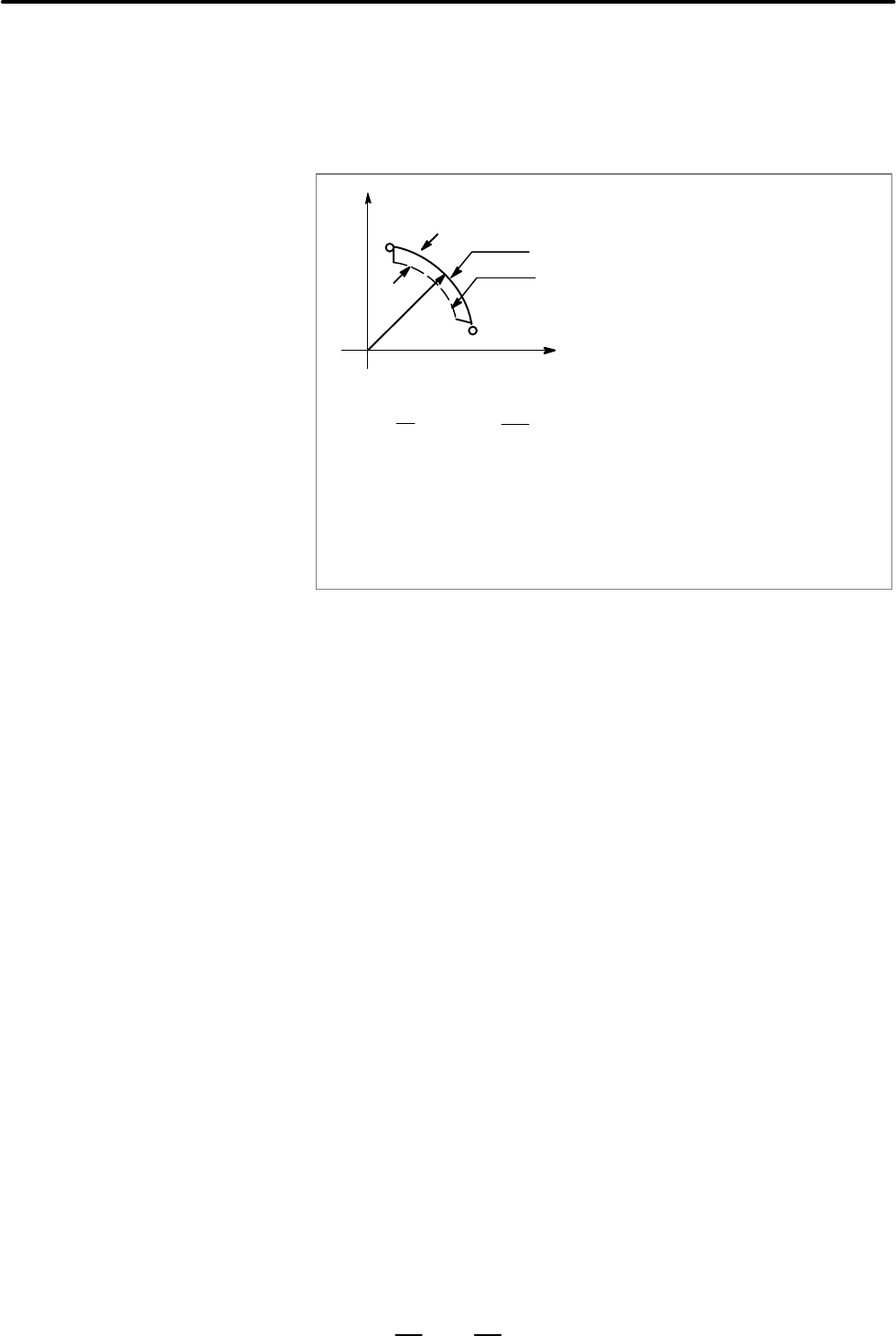 PROGRAMMING
16. HIGH SPEED CUTTING FUNCTIONS
B–63664EN/02
290
When an arc is cut at a high speed in circular interpolation, a radial error
exists between the actual beam path and the programmed arc. An
approximation of this error can be obtained from the following
expression:
0
Y
X
r
∆
r

:

Maximum radial error (mm)
T
1
:
Time constant (s) for exponential acceleration/deceleration of
cutting feed
T
2:
Time constant of the servo motor (s)
1
2
+T
2
2
)
2
1
r
v
2
Programmed path
Actual path
When actual machining is performed, radius r of the arc to be machine
and permissible error Dr are given. Then, maximum allowable feedrat
v (mm/min) is determined from the above expression.
The function for clamping the feedrate by the arc radius automaticall
clamps the feedrate of arc cutting to the value set in a parameter. Thi
function is effective when the specified feedrate may cause the radia
error for an arc with a programmed radius to exceed the permissibl
degree of error.
For details, refer to the relevant manual published by the machine beam
builder.
16.1
FEEDRATE
RADIUS