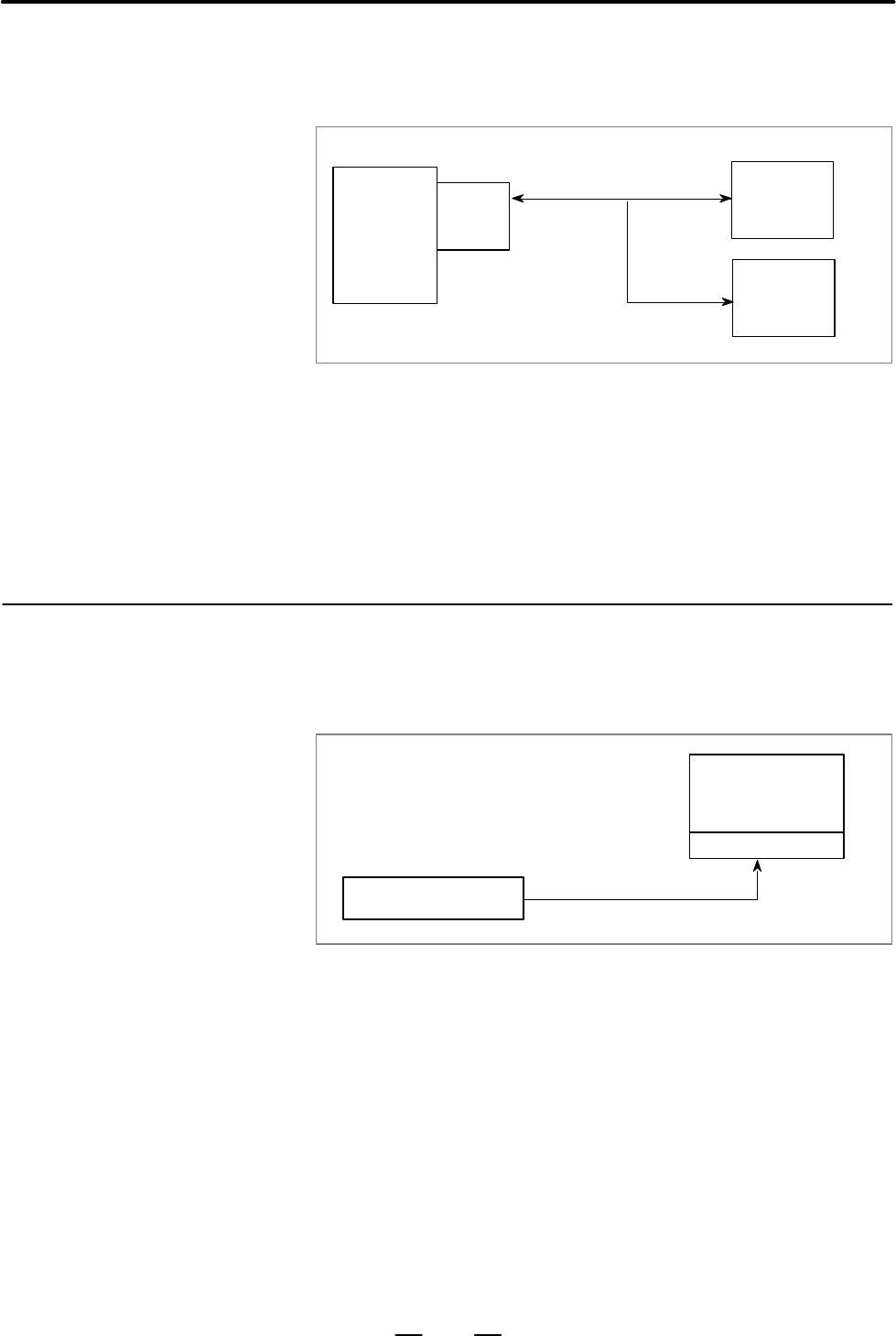 PROGRAMMING
B–63664EN/02
16. HIGH SPEED CUTTING FUNCTIONS
293
A remote buffer can continuously supply a large amount of data to the
CNC at high speeds when connected to the host computer or input/output
equipment via a serial interface.
CNC
RS–232–C / RS–422
Remote
buffer
Host
computer
Input/output
equipment
When the remote buffer is connected online to the host computer, fast and
reliable DNC operation is possible.
The remote buffer function includes high–speed remote buffer A and
high–speed remote buffer B for high–speed machining. High–speed
remote buffer A uses binary data. High–speed remote buffer B uses NC
language. For details on remote buffer specifications, refer to the
"Remote Buffer Supplement" (B–61802E–1).
Specify G05 only in a block using normal NC command format. Then
specify move data in the special format explained below. When zero is
specified as the travel distance along all axes, normal NC command
format can be used again for subsequent command specification.
CNC
RS–232–C / RS–422
Host computer
Remote buffer
16.3
HIGH–SPEED
REMOTE BUFFER
16.3.1
High–Speed Remote
Buffer A (G05)