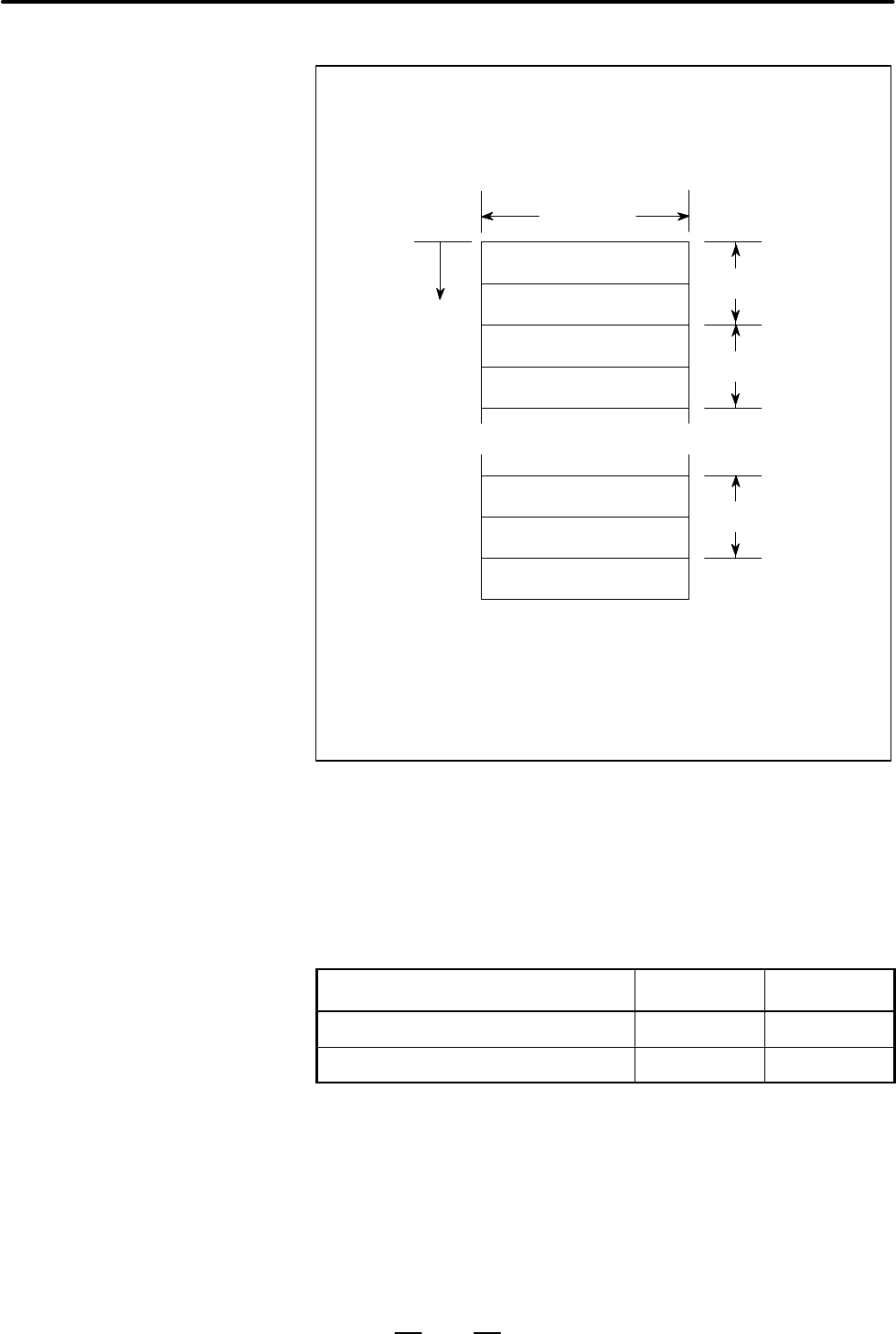 PROGRAMMING
16. HIGH SPEED CUTTING FUNCTIONS
B–63664EN/02
294
VBinary input operation enabled
:
G05;
VBinary input operation disabled
:
The travel distance along
all axes are set to zero.
VData format for binary input operation
L
Data
sequence
1st axis
2nd axis
Nth axis
Check byte
Byte
High byte
High byte
High byte
Low byte
Low byte
Low byte
In the data format for binary input operation, the travel distance
along each axis (2 bytes) per unit time is specified. The travel dis-
tances along all axes are placed sequentially from the first axis,
then a check byte is added. (The data length for one block is [2
N
+ 1] bytes).
All data must be specified in binary.
The unit time (in ms) can be selected by setting bits 4, 5, and 6 of
parameter IT0,IT1,IT2 No. 7501.
The following unit is used for specifying the travel distance along each
axis. (A negative travel distance is indicated in 2's complement.)
Increment system
IS–B

Unit
Millimeter machine
0.001

mm
The data format of the travel distance is as follows. The bits marked * are
used to specify a travel distance per unit time.
Format
Explanations
D
Selecting the unit time