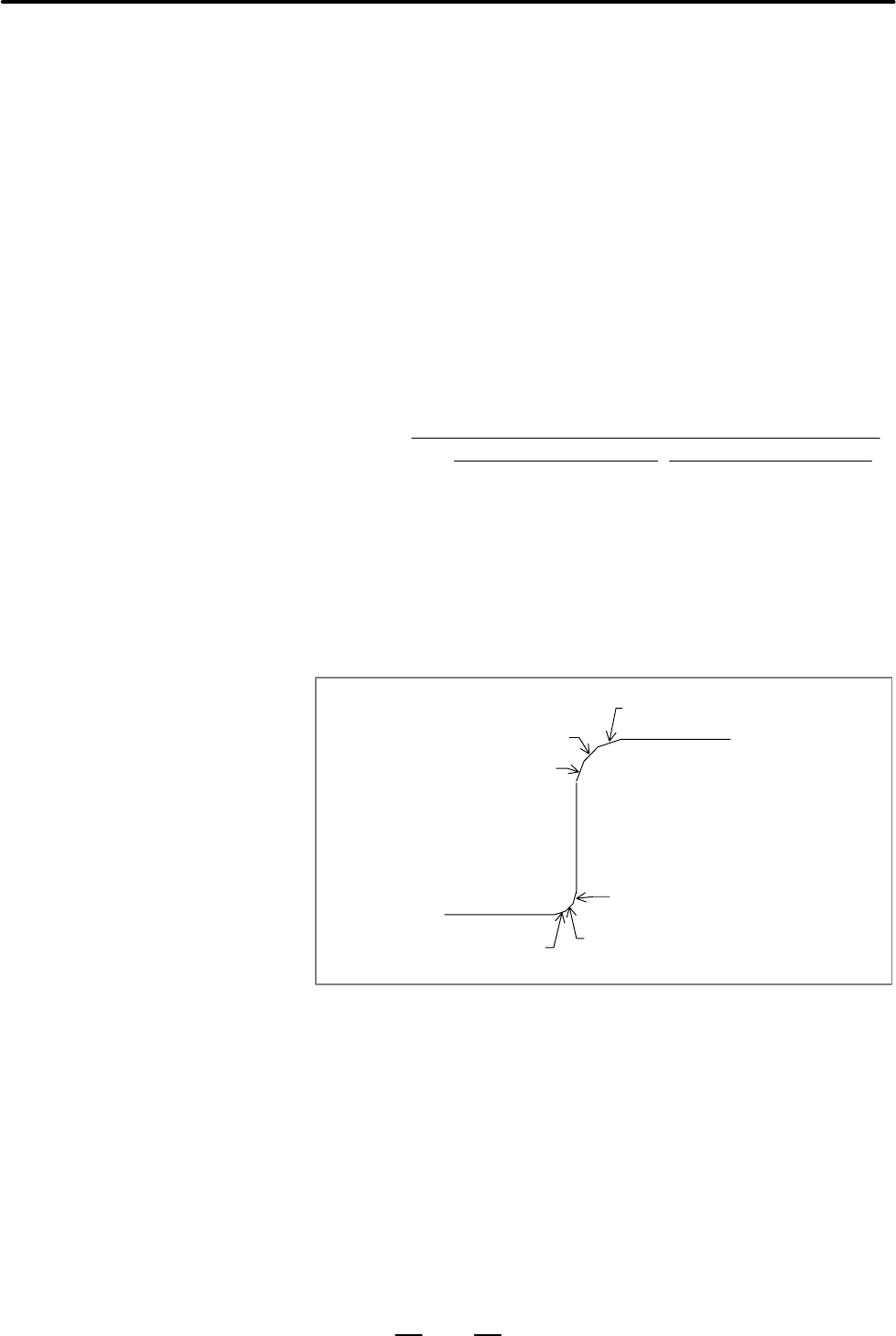 PROGRAMMING
16. HIGH SPEED CUTTING FUNCTIONS
B–63664EN/02
314
When continuous minute straight lines form curves as shown in the
example in the figure below, the feedrate difference for each axis at each
corner is not so large. For this reason, deceleration according to the
feedrate difference is not effective. Continuous small feedrate differences
make a large acceleration for each axis as a whole, however.
In this case, deceleration is performed to suppress the shock on the
machine and machining errors caused by too large acceleration. The
feedrate is decreased so that the acceleration for each axis that is obtained
using the expression below does not exceed the allowable acceleration
setting for all axes.
The allowable acceleration is set based on the maximum cutting feedrate
(parameter No. 1432) and time required to reach the feedrate (parameter
No. 1785).
Acceleration for each axis =
Feedrate
difference
for
each
axis
at
each
corner
max
ƪ
Travel
distance in preceding block
F
,
Travel
distance in following block
F
ƫ
The decreased feedrate is obtained for each corner. The decreased feedrate
obtained at the start or end point of the block, whichever is lower, is used
as the actual feedrate.
(Example)
In the example below, deceleration is performed because the
acceleration (gradient of each dotted line in the feedrate
graphs) from N2 to N4 and from N6 to N8 is too large.
N9
N5
N1
N2
N3
N4
N6
N7
N8
acceleration