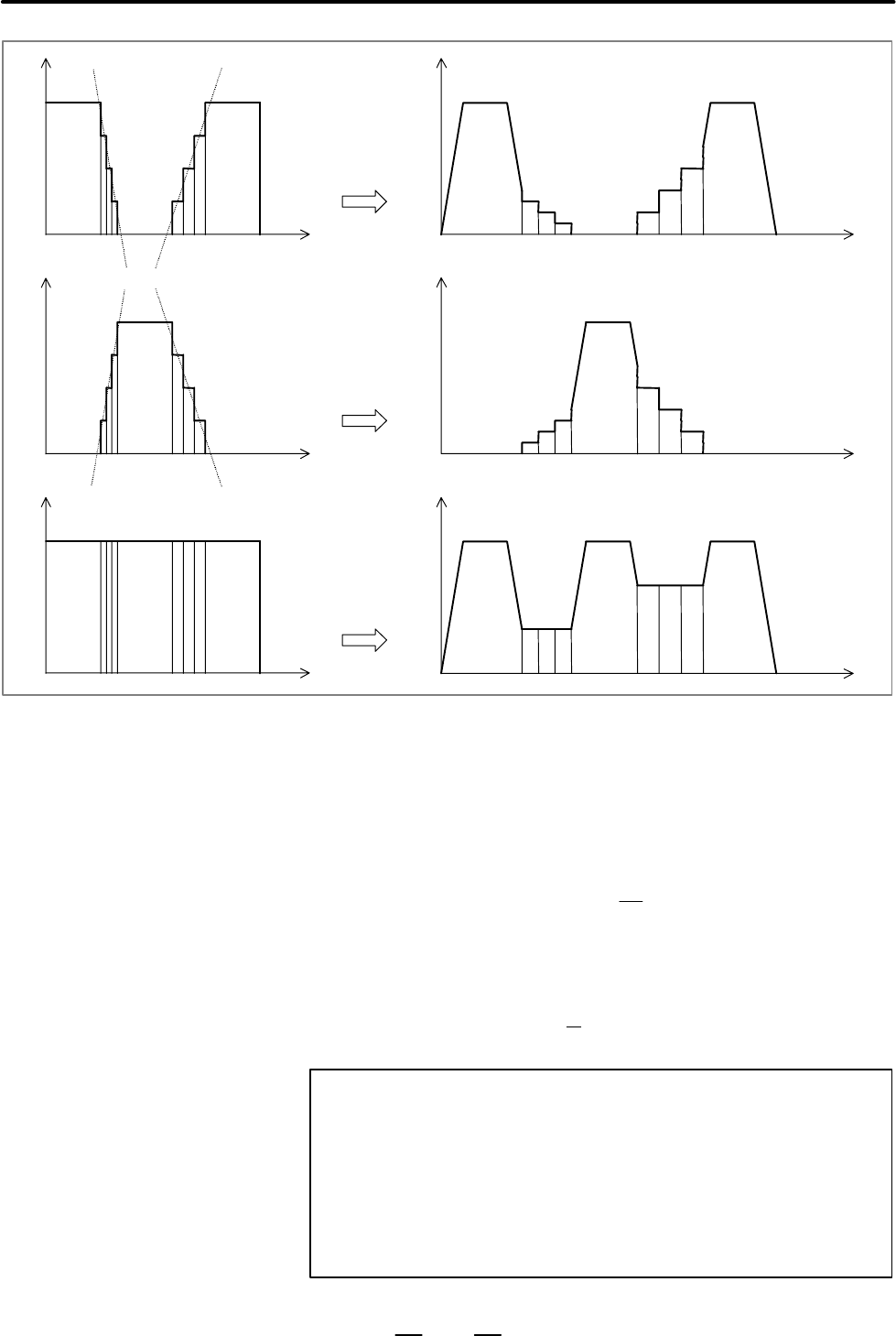 PROGRAMMING
B–63664EN/02
16. HIGH SPEED CUTTING FUNCTIONS
315
N9N5N1
N9N5
N1
The maximum allowable feedrate v for an arc of radius r specified in a
program is calculated using the arc radius R and maximum allowable
feedrate V (setting of a parameter) for the radius as follows so that the
acceleration in an arc block does not exceed the allowable value. If the
specified feedrate exceeds the feedrate v, the feedrate is automatically
clamped to the feedrate v.
Maximum
allowable
feedrate
+
V
2
R
R : Arc radius
V : Feedrate for arc radius R
then, the maximum allowable feedrate v for an arc of radius r can be
obtained using the following expression:
Ǹ
NOTE
As the specified arc radius becomes smaller, the maximum
allowable feedrate v becomes lower. If the maximum
allowable feedrate v is lower than the setting of parameter
No. 1732 (lower feedrate limit for feedrate clamping by arc
radius), it can be assumed to be the setting of the parameter
to prevent the maximum allowable feedrate from becoming
too low.
arc radius