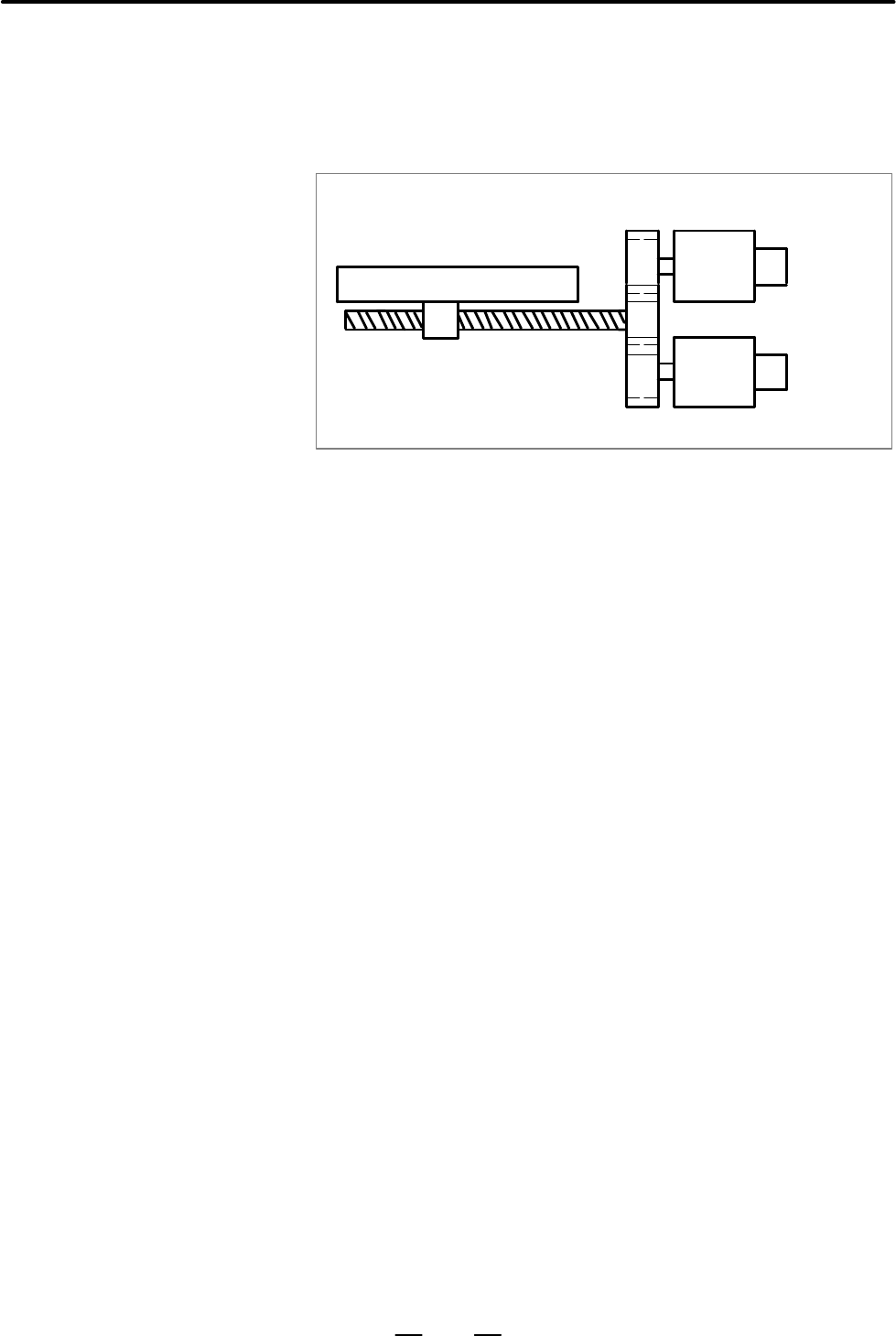 PROGRAMMING
17. AXIS CONTROL FUNCTIONS
B–63664EN/02
332
When enough torque for driving a large table cannot be produced by only
one motor, two motors can be used for movement along a single axis.
Positioning is performed by the main motor only. The submotor is used
only to produce torque. With this tandem control function, the torque
produced can be doubled.
Table
Ball screw
Main motor
Submotor
Fig.17.3 Example of operation
In general, the NC regards tandem control as being performed for one
axis. However, for servo parameter management and servo alarm
monitoring, tandem control is regarded as being performed for two axes.
For details, refer to the relevant manual published by the machine tool
builder.
17.3
TANDEM CONTROL