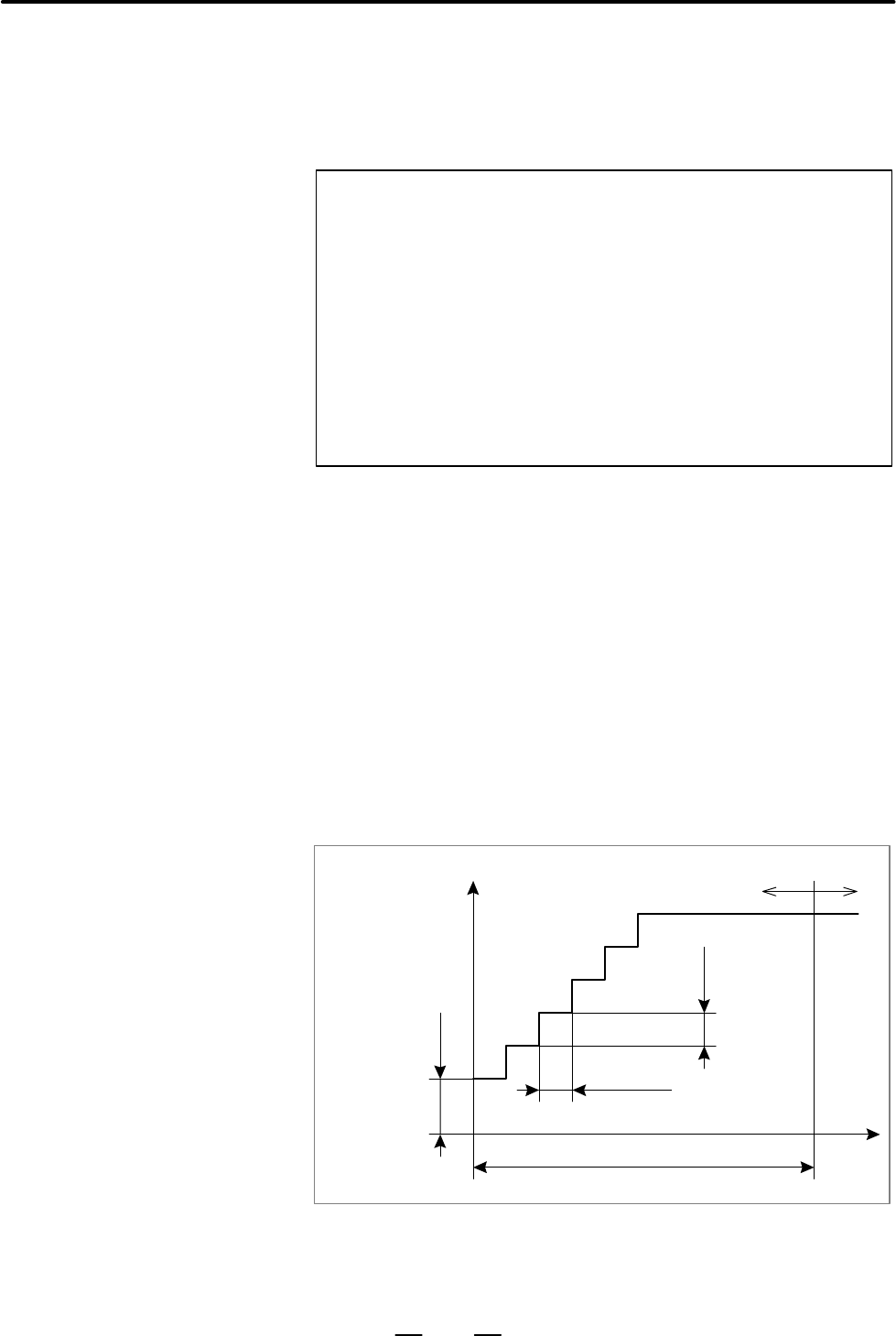 PROGRAMMING
18. SPECIFYING THE LASER FUNCTION
B–63664EN/02
336
Stable piercing can be performed in the shortest time by changing the
output during piercing (drilling) in a step fashion to achieve the optimum
power.
G24 S_P_Q_I_J_K_H_R_;
S_ : Peak power (W)
P_ : Initial pulse frequency (Hz)
Q_ : Initial pulse duty (%)
I_ : Pulse frequency increment (Hz)
J_ : Pulse duty increment (%)
K_ : Step time (msec)
H_ : Number of steps
R_ : Piercing time (msec)
The average output is increased by increasing the pulse frequency and the
pulse duty for every unit time while maintaining the peak power of the
laser beam.
When G24 is specified with S to R, the values specified for S to R are set
for the corresponding parameters, so that the laser beam is controlled with
these parameters.
Thus, S to R, described in Format, need not necessarily be specified each
time the command is specified. If any of the items is not specified, the
value set previously for the corresponding parameter is assumed. If,
however, the number of steps (H) is omitted, the value set for the
parameter is not used, but the number of steps is assumed to be 0. This
is in order to maintain compatibility with older models.
Duty frequency
P: Initial frequency
Q: Initial duty
I: Frequency
increment
J: Duty
increment
K: Step time
R: Piercing time
Time
Specifies the peak power during piercing.
Specifies the initial pulse frequency during piercing.
18.2
PIERCING FUNCTION
(G24)
Format
Explanations
D
Initial pulse frequency