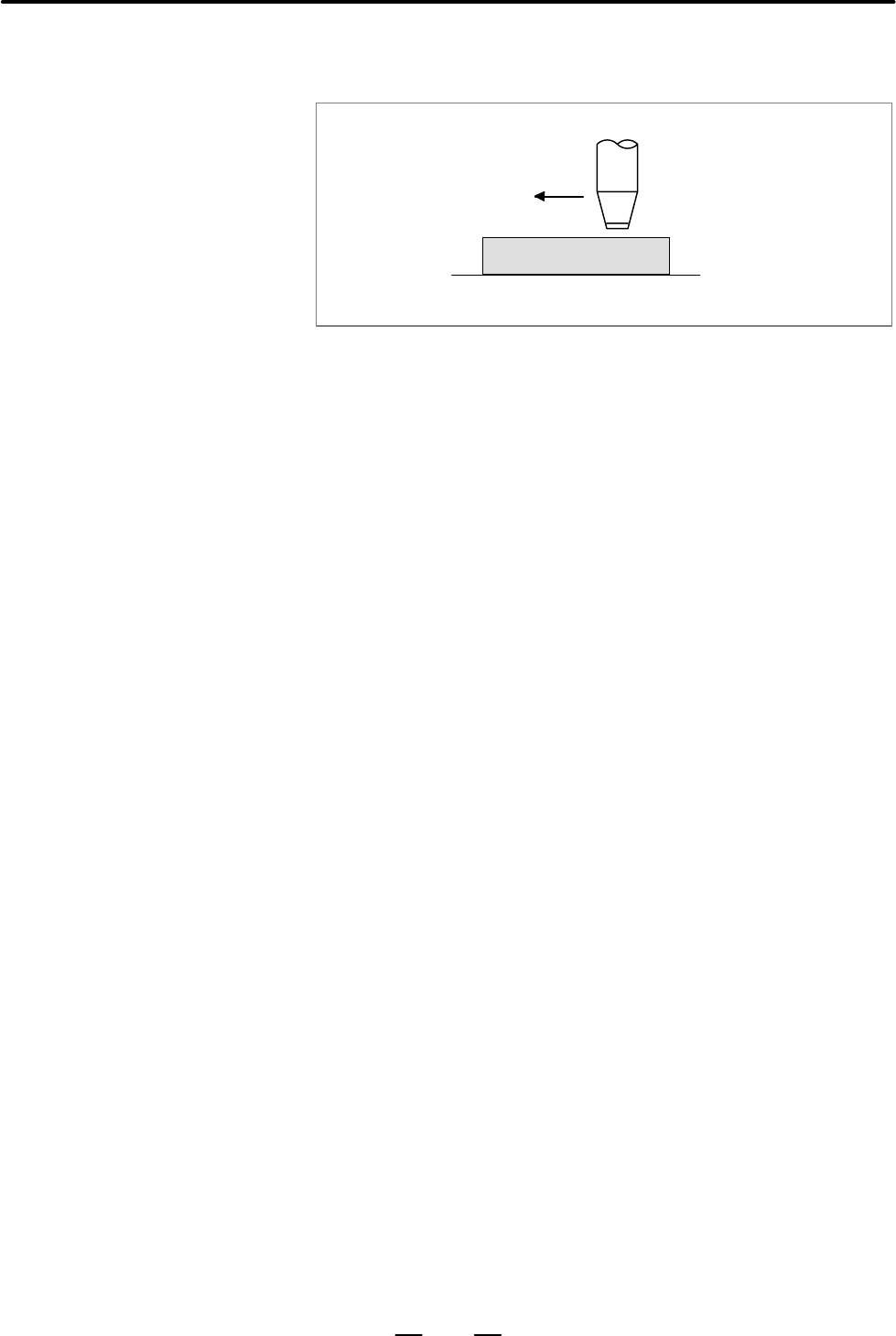 PROGRAMMING
1. GENERAL
B–63664EN/02
14
Movement of the nozzle at a specified speed for cutting a workpiece is
called the feed.
Nozzle
F
mm/min
Workpiece
Table
Fig.1.2 (a) Feed function
Feedrates can be specified by using actual numerics. For example, to feed
the nozzle at a rate of 150 mm/min, specify the following in the program:
F150.0
The function of deciding the feed rate is called the feed function (See
II–5).
1.2
FEED–FEED
FUNCTION