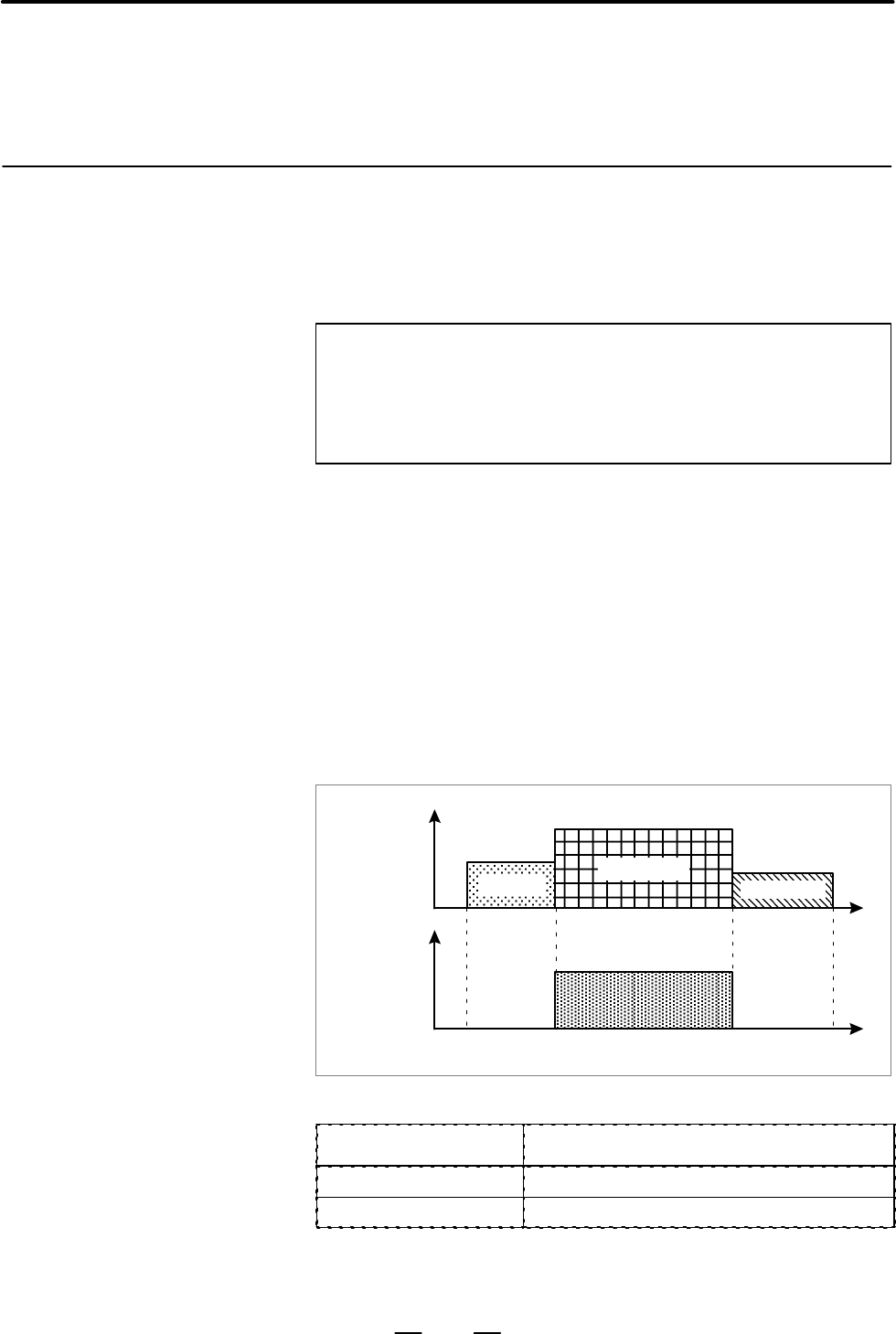 PROGRAMMING
18. SPECIFYING THE LASER FUNCTION
B–63664EN/02
356
The assist gas command (G32) performs assist gas control. Two methods
of assist gas control are supported: flow pattern specification and direct
gas pressure control specification.
G32 is specified to output, switch, or stop the assist gas.
With this method, an assist gas output condition is set for each of three
stages: before machining (pre–flow), during machining (machining
flow), and after machining (post–flow). Then, the number assigned to a
set of these conditions is specified.
G32 P_ Q_;
P_: Assist gas type
Q_: Gas flow pattern
Specify the number assigned to the type of assist gas to be output.
For the correspondence between the assist gas numbers and types of assist
gas actually output, refer to the operator's manual provided by the
machine tool builder.
When P0 is specified, the assist gas output is stopped.
Specify the number assigned to the desired assist gas flow pattern to be
output.
As a flow pattern, specify the assist gas pressures and output periods
applicable before and after machining, and the assist gas pressure
applicable during machining on the laser setting screen.
Pressure
Assist gas
Pre–flow
Machining flow
Post–flow
Time
Time
Laser beam
Table 18.6.1 Specifiable Value Range
Command
Specifiable value range
*
The user can choose between a set of three types of assist gas and a set
of seven types of assist gas by setting bit 0 of parameter No. 15001.
18.6
ASSIST GAS
CONTROL (G32)
18.6.1
Flow Pattern
Specification
Format
Explanations