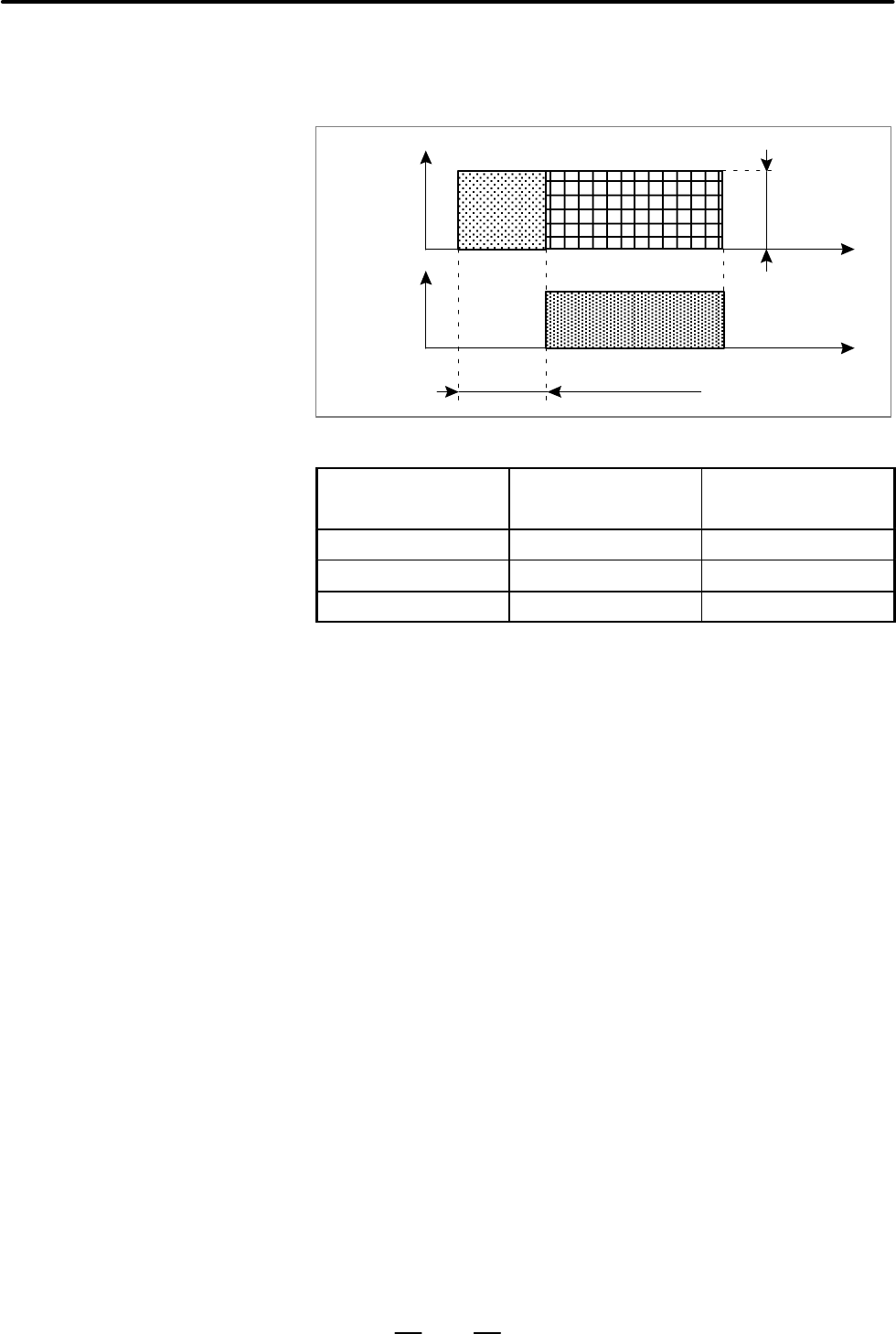 PROGRAMMING
18. SPECIFYING THE LASER FUNCTION
B–63664EN/02
358
Specify a settling time for the assist gas. The settling time is the period
from the assist gas first being output until a specified assist gas pressure
is reached. Machining is started once this settling time has elapsed.
Pressure
Assist gas
Time
Time
Laser beam
T: Assist gas
pressure
R: Assist gas settling time
Table 18.6.2 Specifiable Value Range
Command
Specifiable value
range
Specifiable value
range
* The user can choose a set of three types of assist gas or a set of seven
types of assist gas by setting bit 0 of parameter No. 15001.
When assist gas is output with G32, the shutter is opened. When the
output of assist gas is stopped with G32P0, the shutter is closed.
With direct gas pressure control specification, a value specified in the
machining program is stored in a parameter, and assist gas is controlled
by the parameter value. For assist gas control, a parameter for machining
and a parameter for piercing are supported. When the machining
condition setting function is not used, only a parameter for machining is
used.
Whether to use flow pattern specification or direct gas pressure control
specification is determined by the specification following G32. However,
the method to be used may be ambiguous, depending on the specification.
In such a case, the method to be used is determined by the setting of bit
0 of parameter No. 15004.
D
Assist gas settling time
Limitations
setting function
pattern specification and
direct gas pressure
control specification